Exclusive: Lil Wayne Stars in the UGG x BAPE SS19 Campaign
One of the year's most surprising collaborations is nearly here.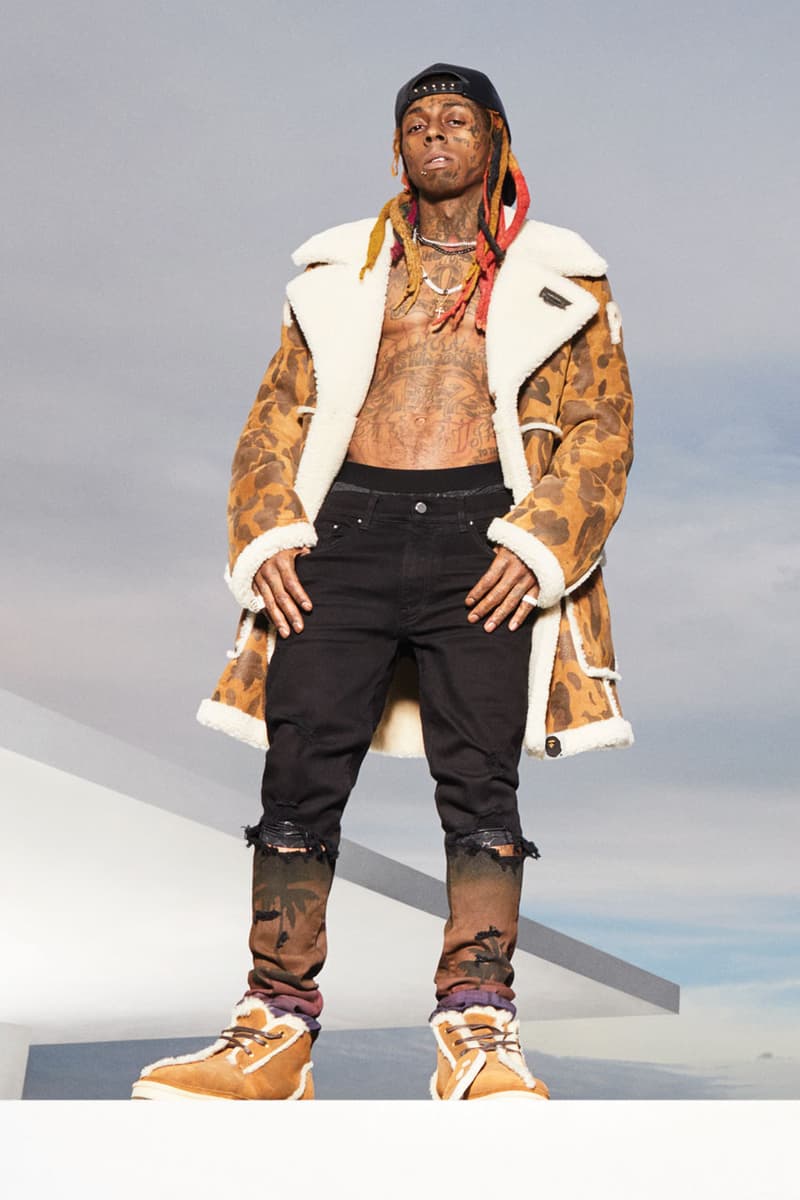 1 of 11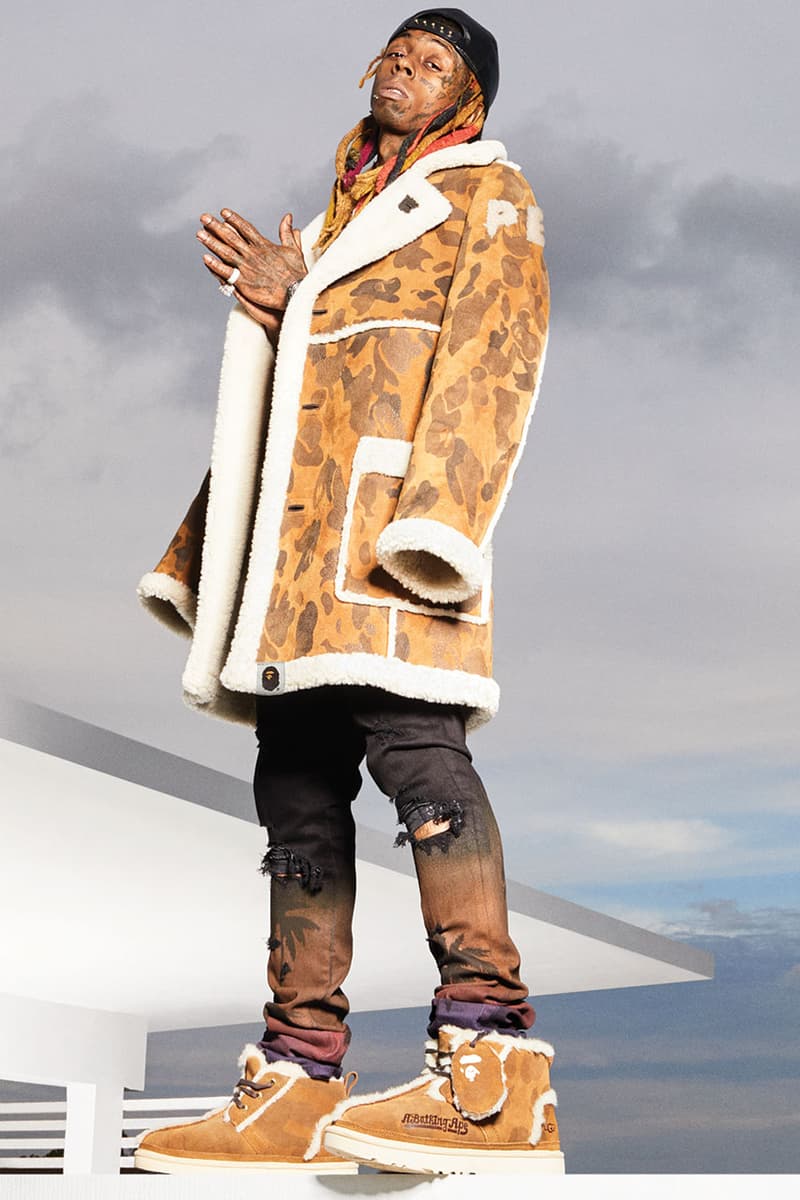 2 of 11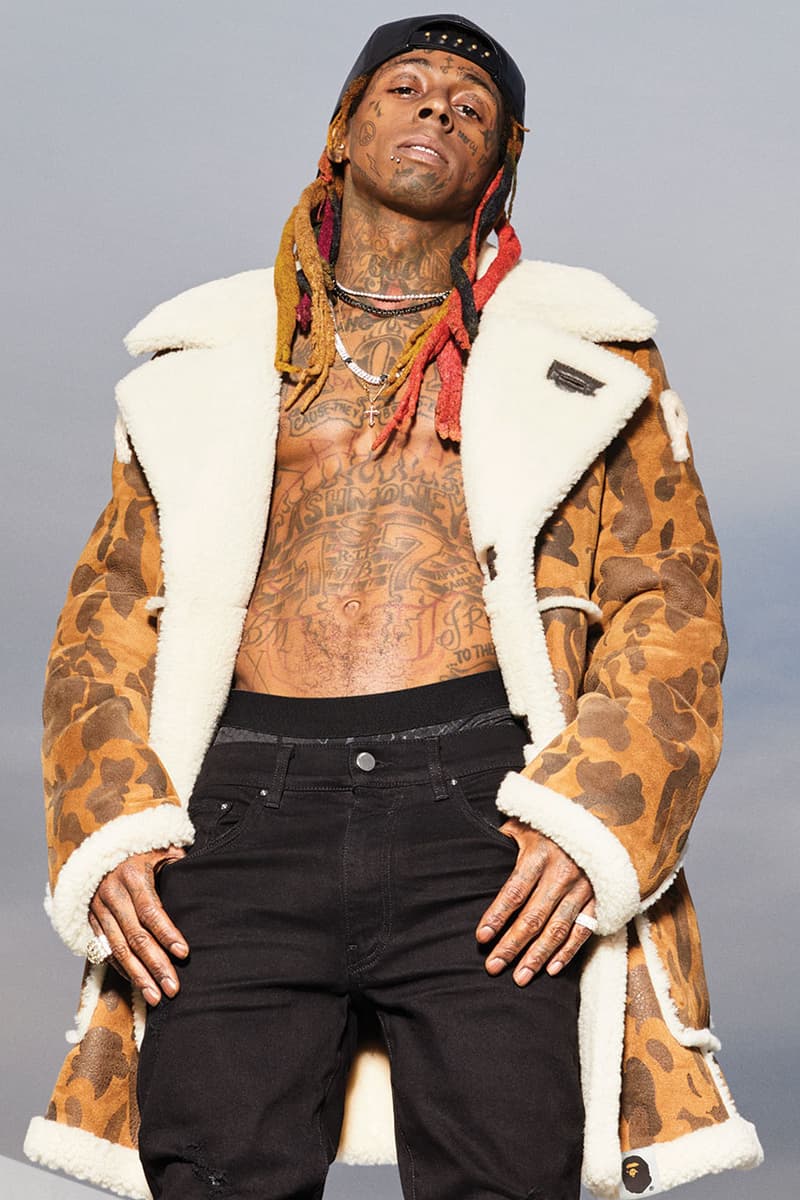 3 of 11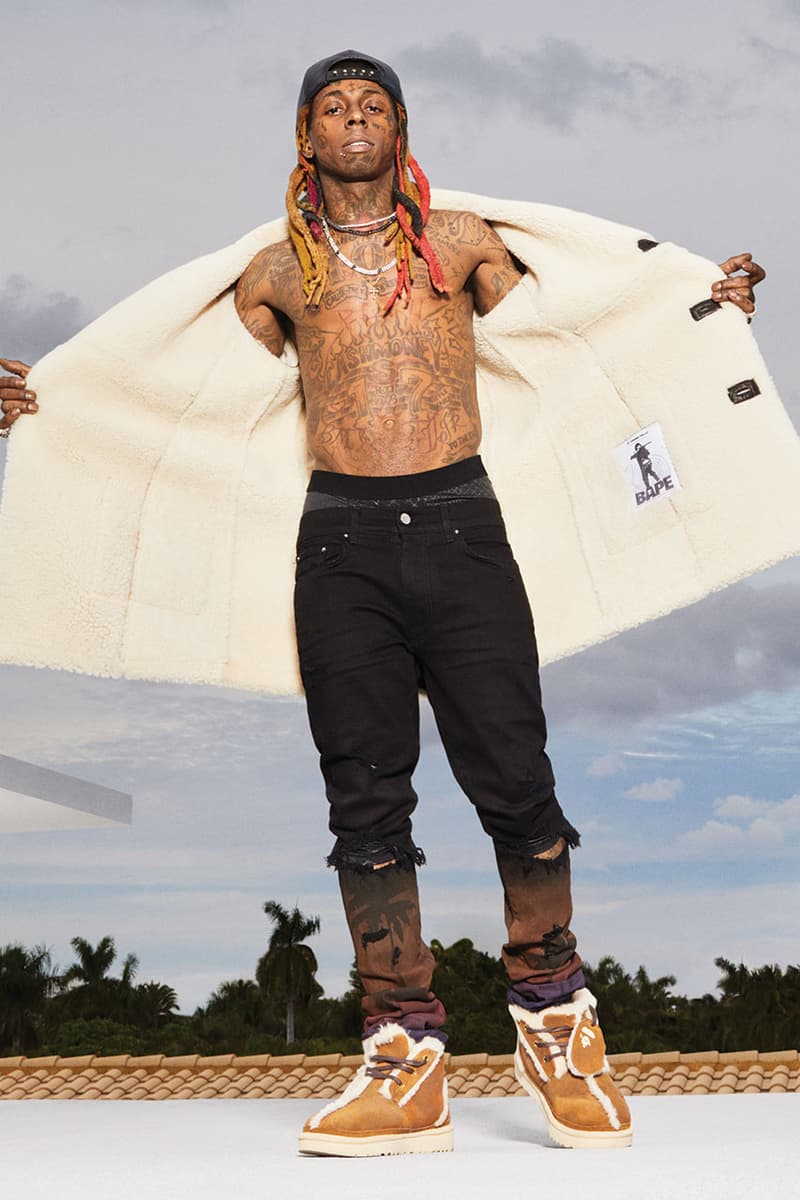 4 of 11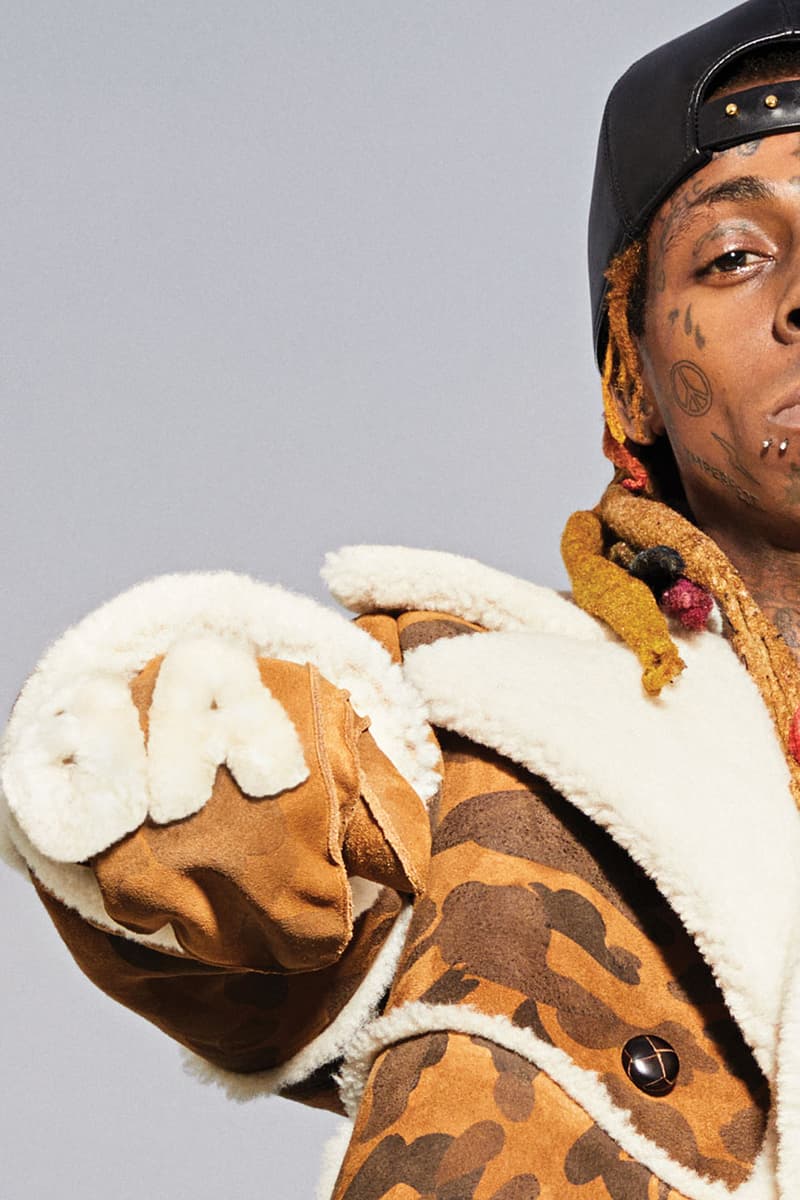 5 of 11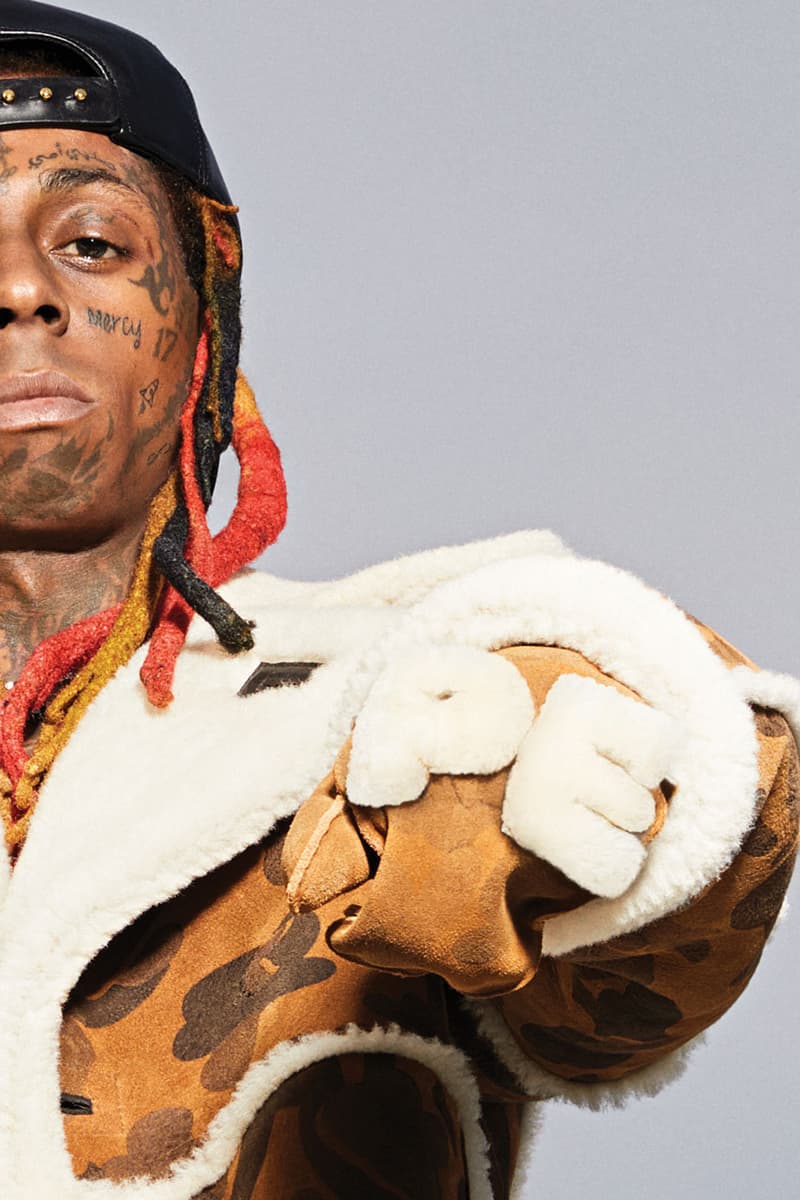 6 of 11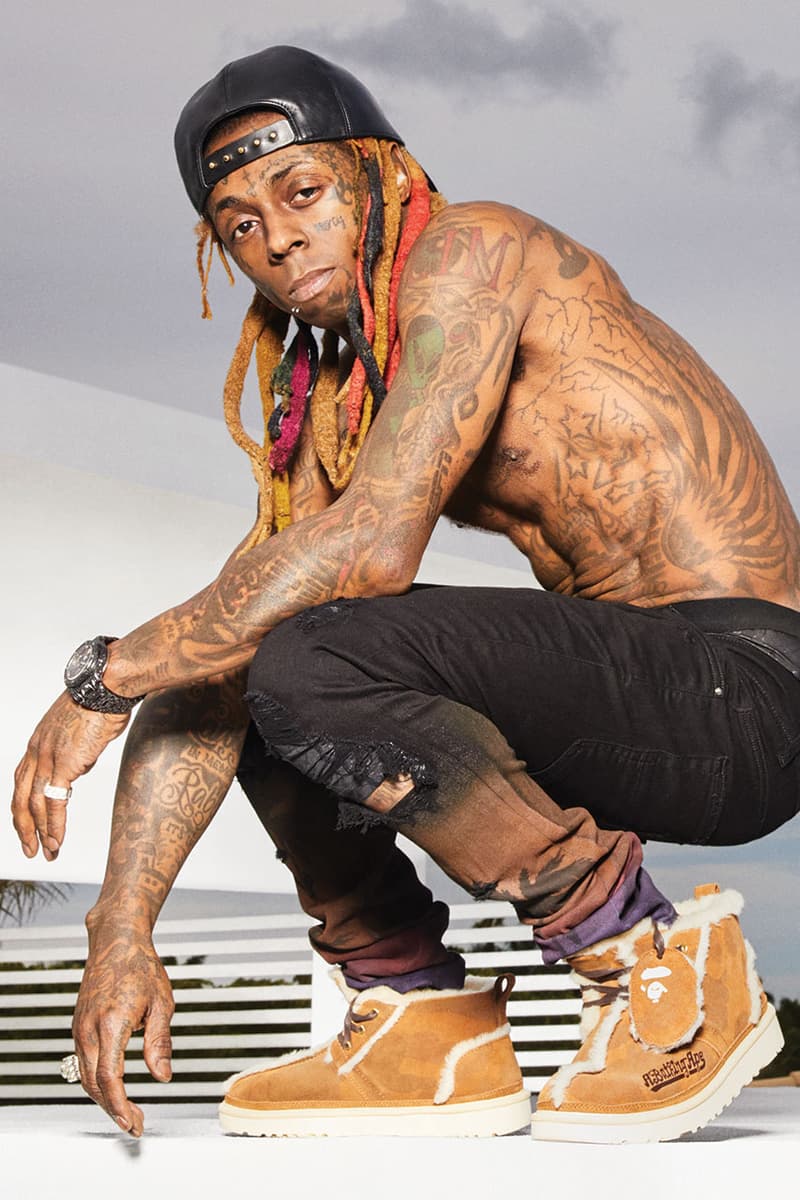 7 of 11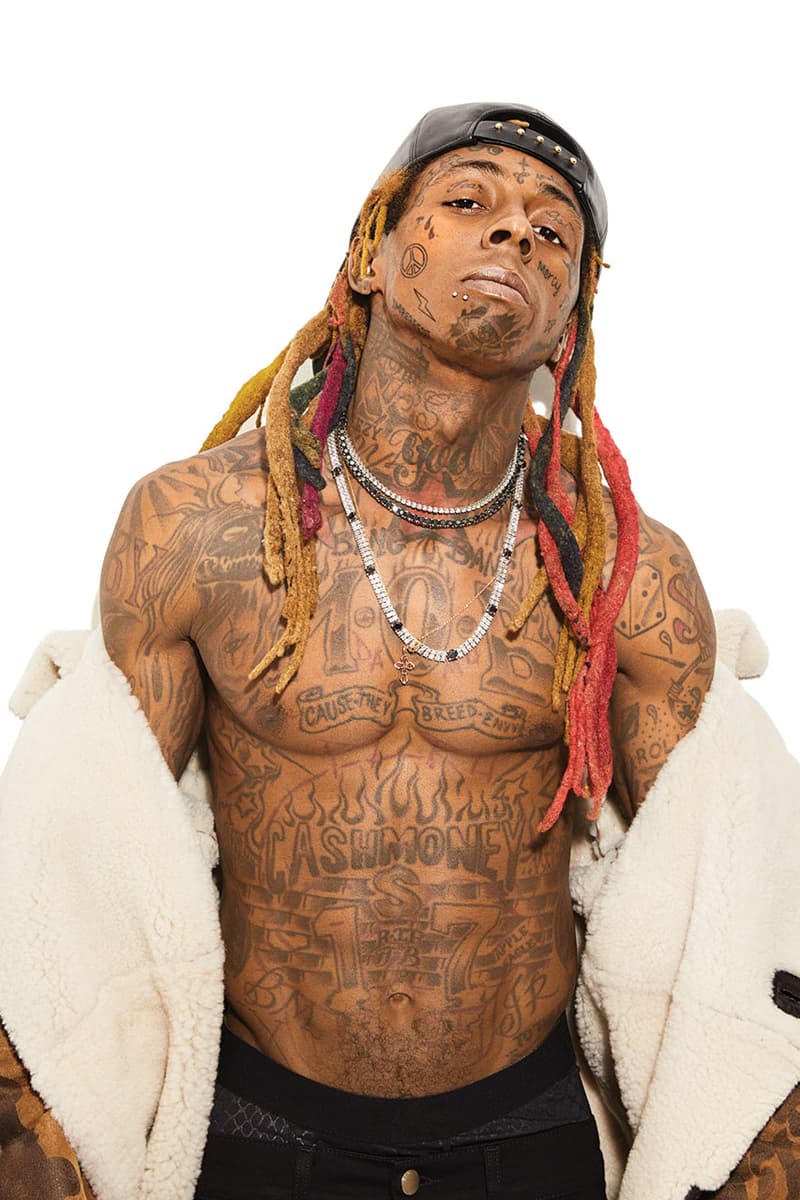 8 of 11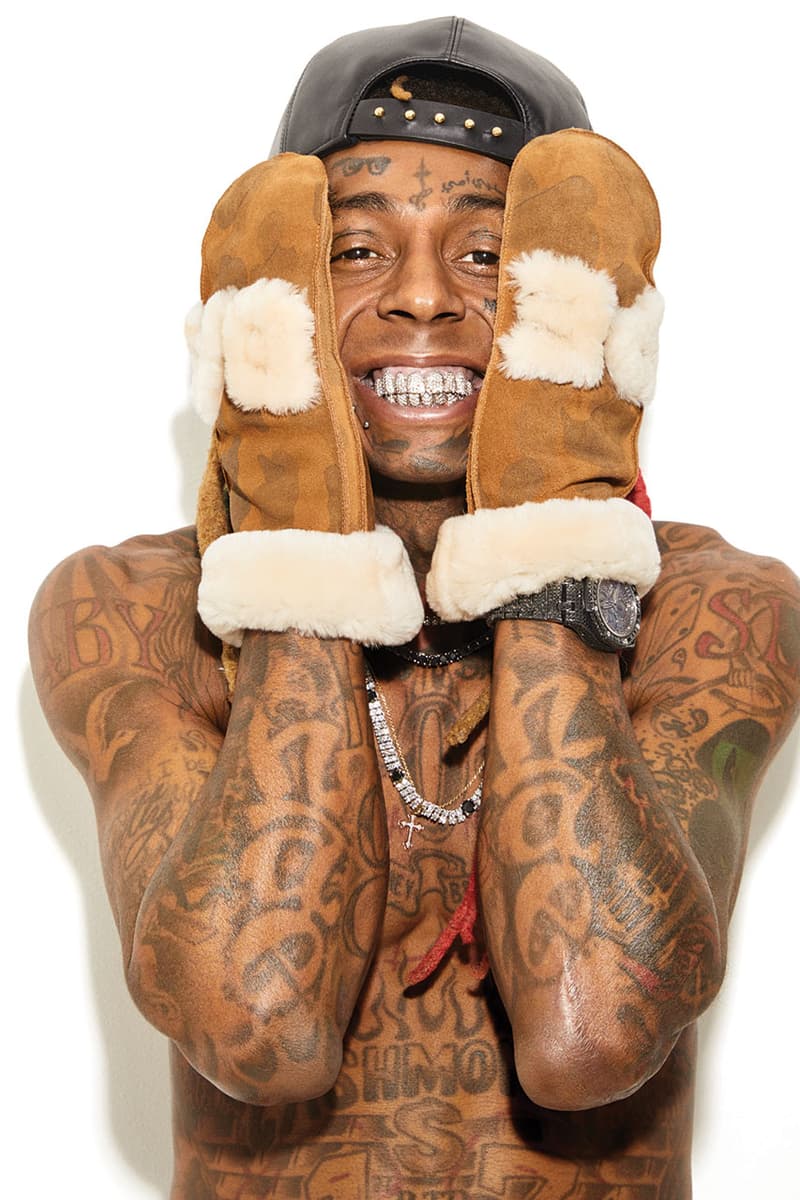 9 of 11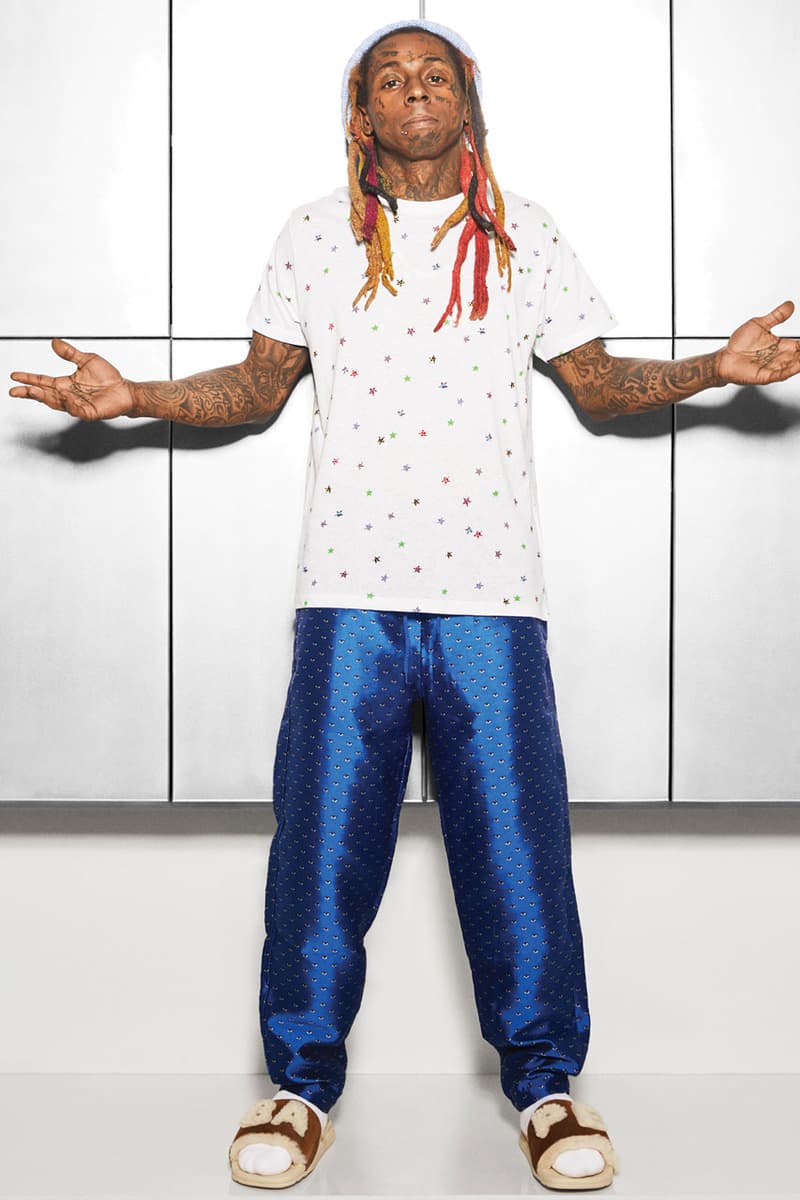 10 of 11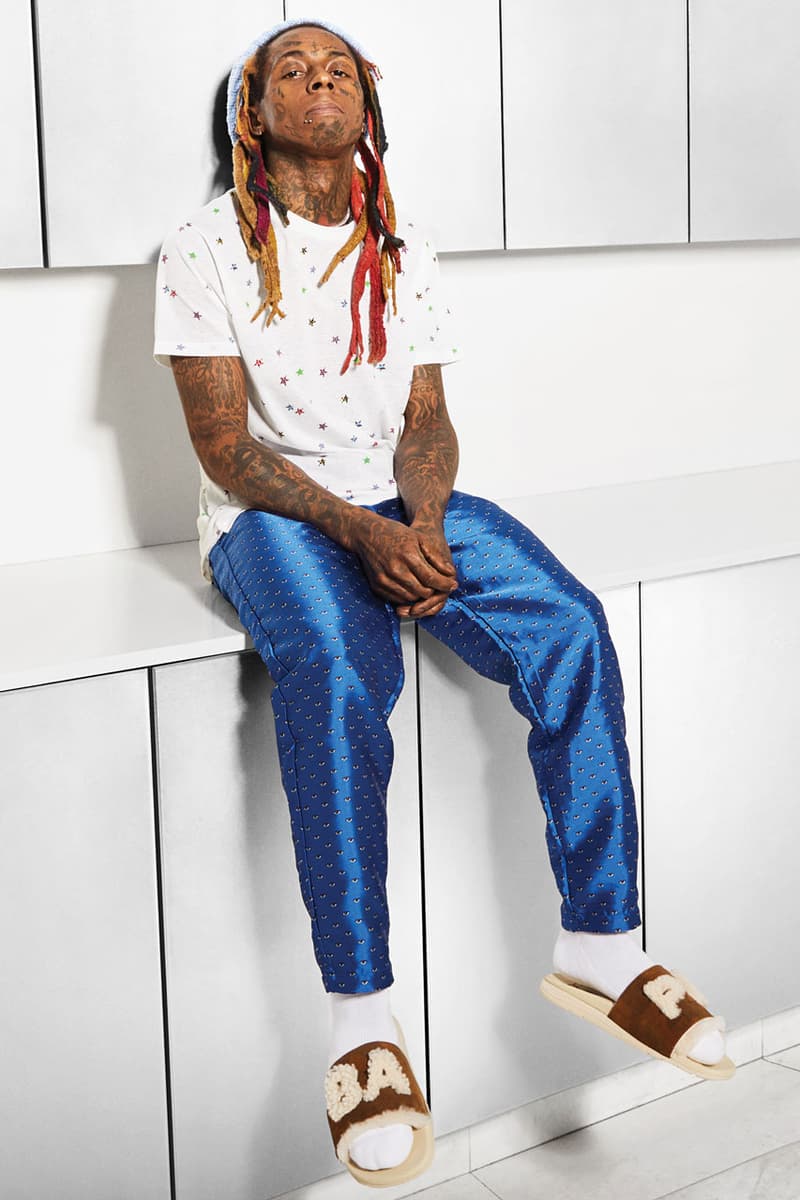 11 of 11
First seen in late 2018 during BAPE's collaboration-heavy XXV anniversary event, the UGG x BAPE Spring/Summer 2019 line-up is finally set to hit stores. To commemorate the drop, Lil Wayne did the honors of modeling the goods in the accompanying campaign. "Been rocking UGG and BAPE since the beginning," Lil Wayne said in a press release. "This collab is next level."
Encompassing a variety of footwear options, the collection is abetted by a pair of covetable accessories. The imposing, camo-covered mouton coat weighs in at an imposing $3,500 USD, while the matching mittens are a slightly more palatable $180 USD. Three different shearling-lined shoes blend UGG's signature chunky silhouettes with BAPE's camouflage and playful details, like a dangling gold chain. All offered in chestnut leather, the tall Classic Mini and mid-height Neumel retail for $350 USD, while the slip-on Tasman is offered for $275 USD.
The collection's first release drops is slated for sometime towards the end of February at select BAPE locations around the globe, check out the full list of stockists and detailed imagery below. In early April, the duo will follow up with the sneaker and sheepskin Xavier slide sandal, offered for $350 USD and $250 USD, respectively.
Recently, BAPE joined Dover Street Market for the retailer's Chinese Lunar New Year T-shirt collection.
1 of 10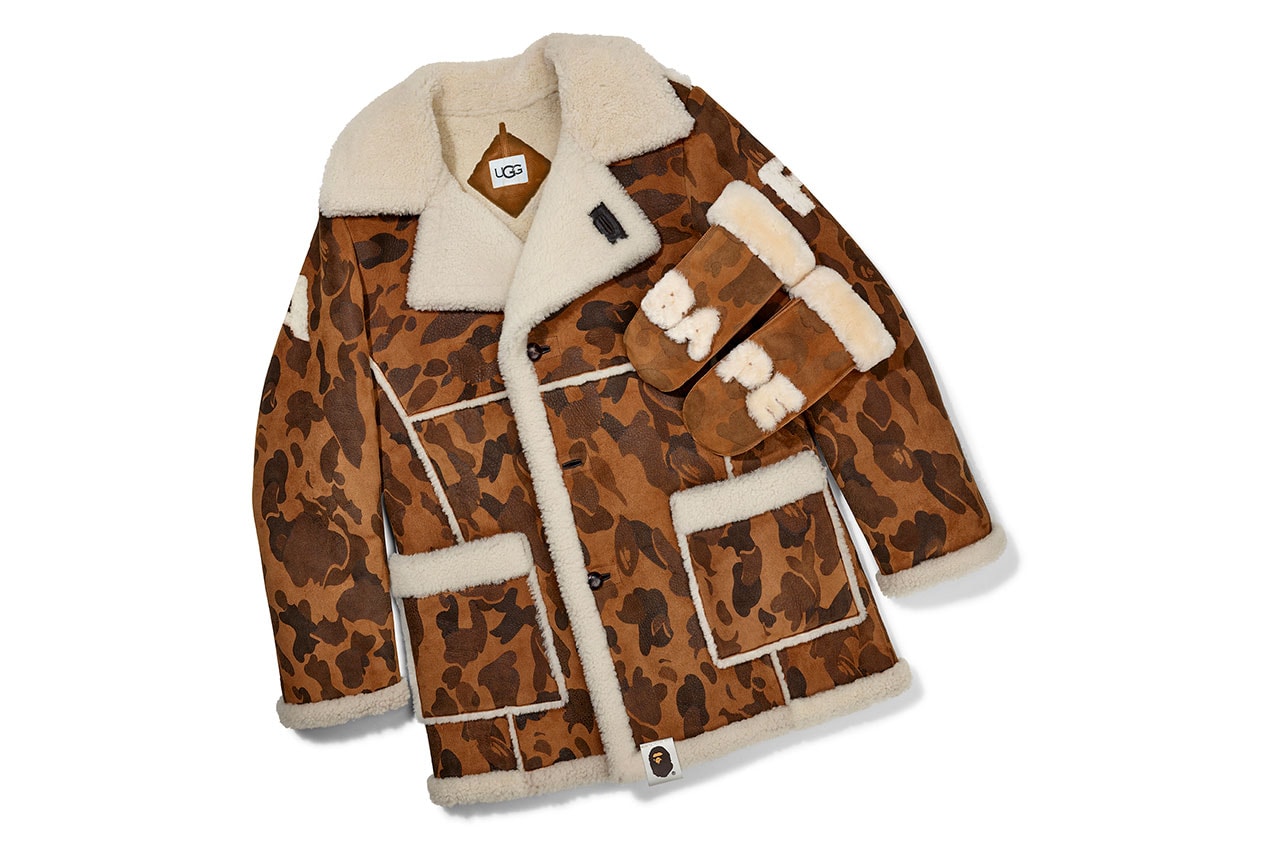 2 of 10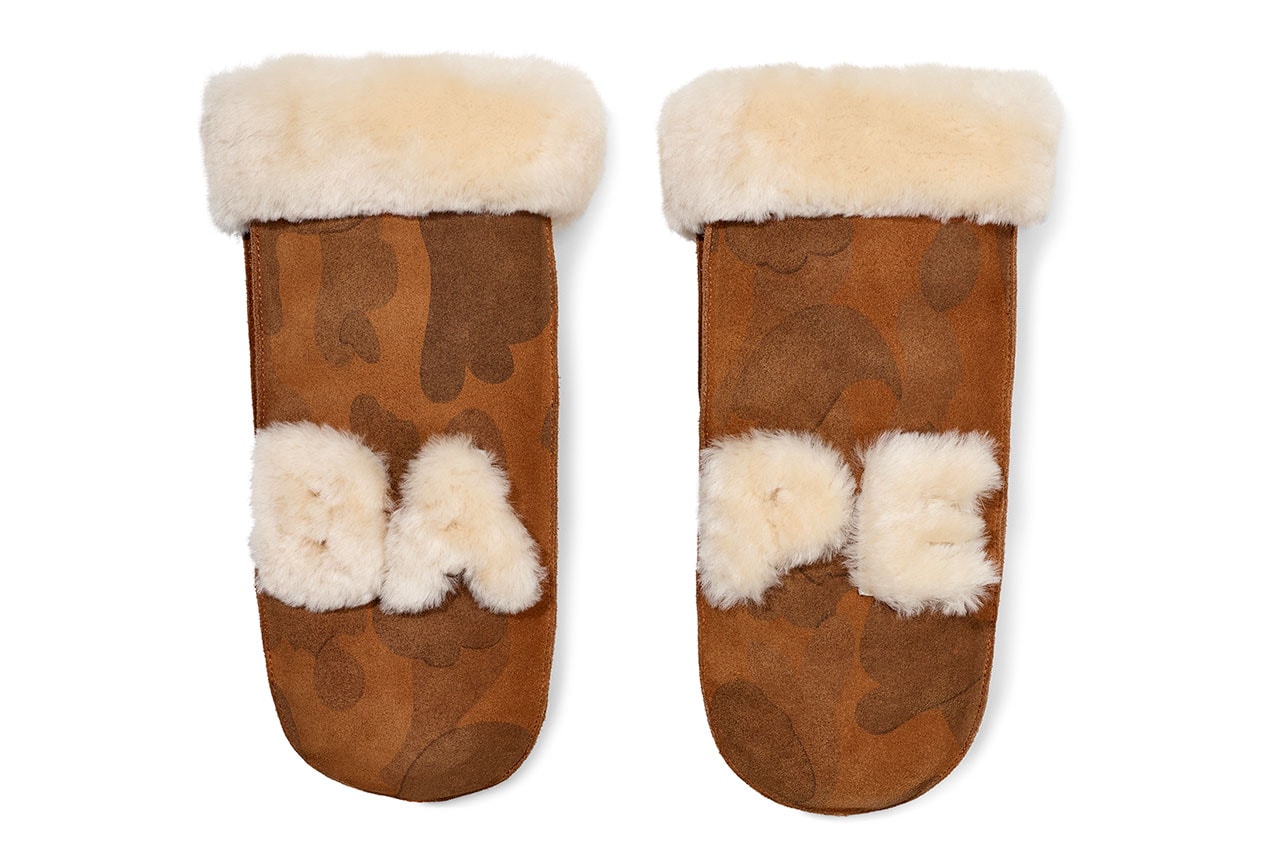 3 of 10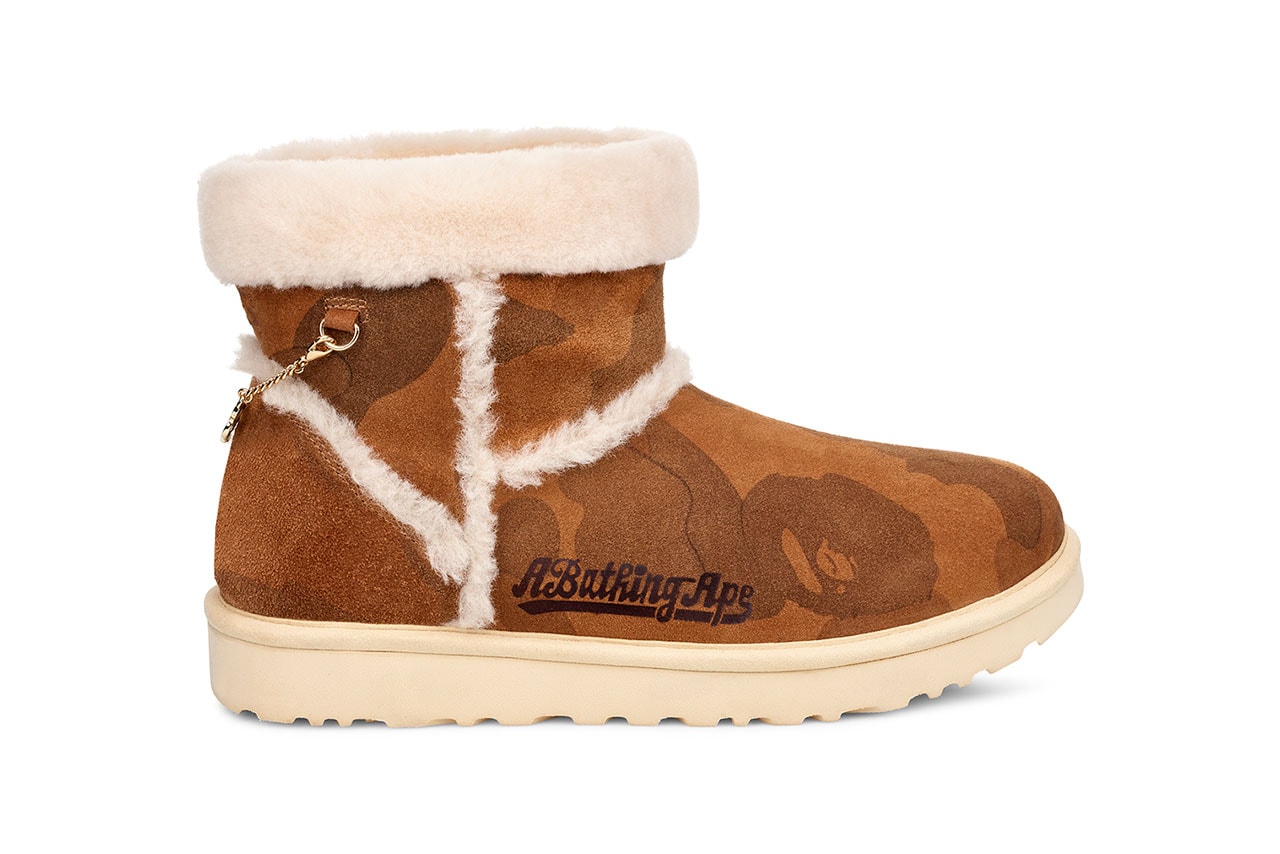 4 of 10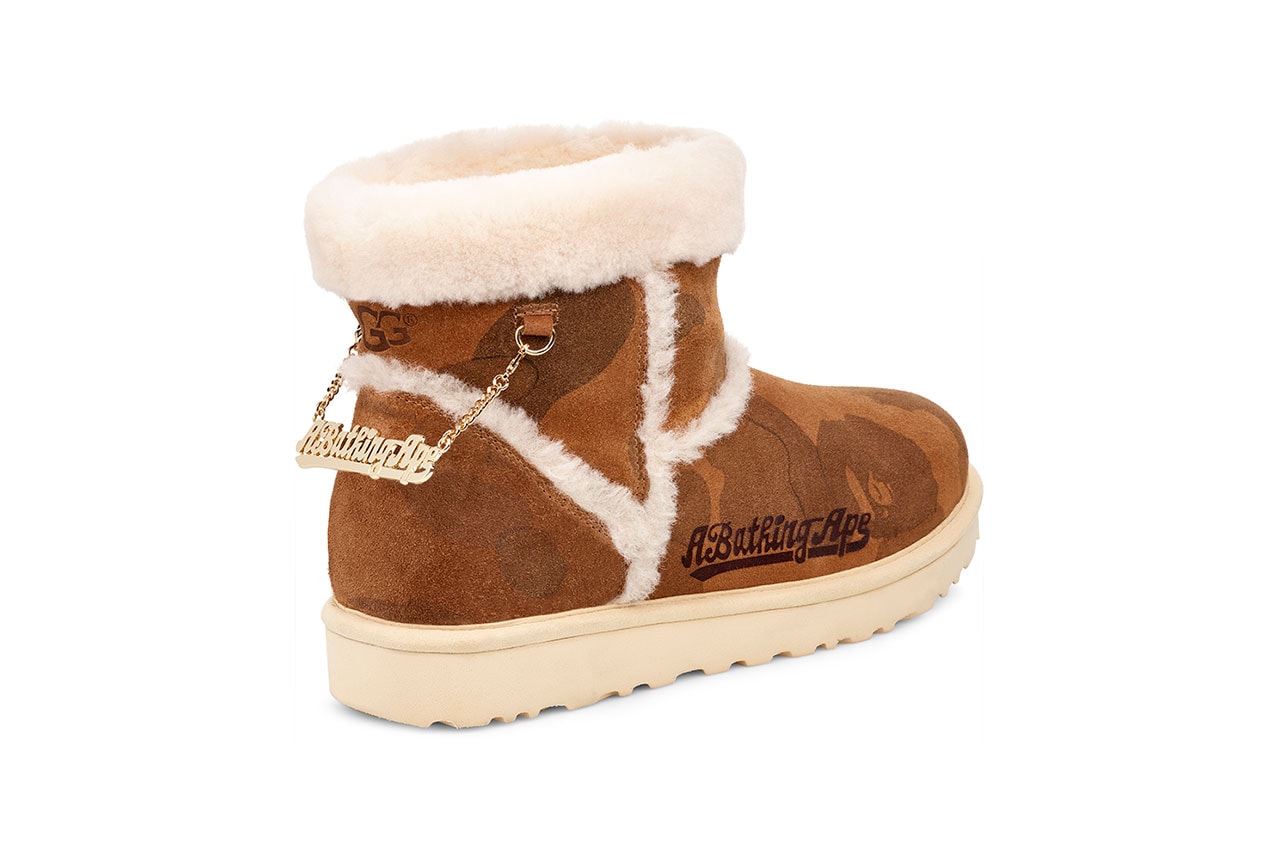 5 of 10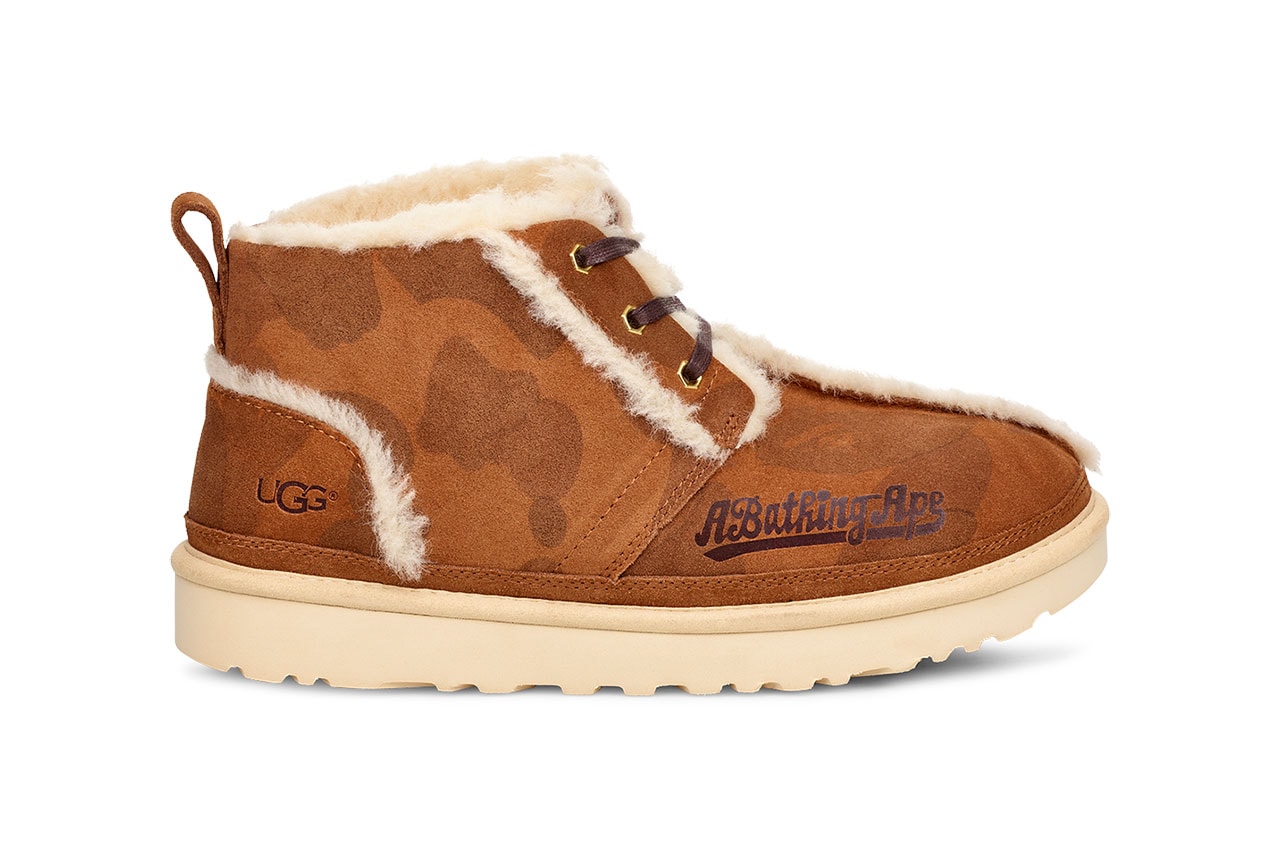 6 of 10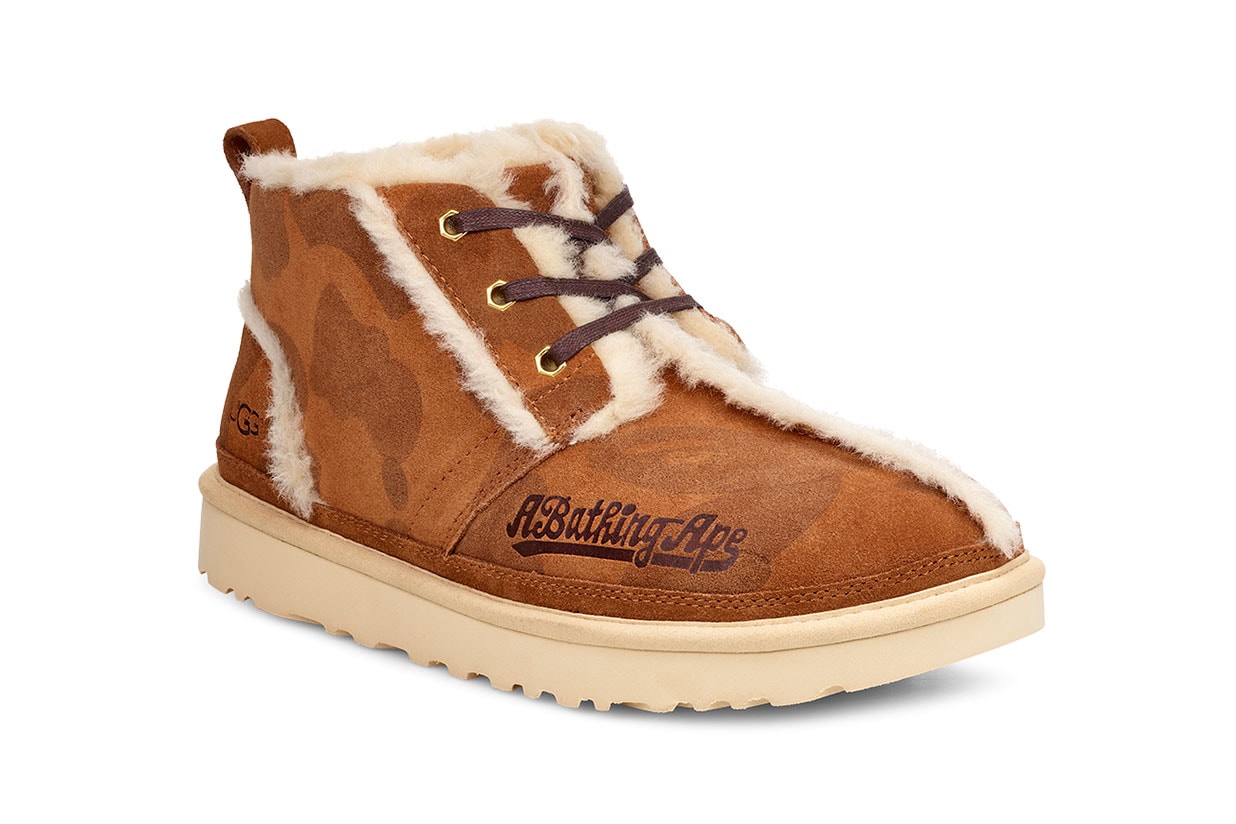 7 of 10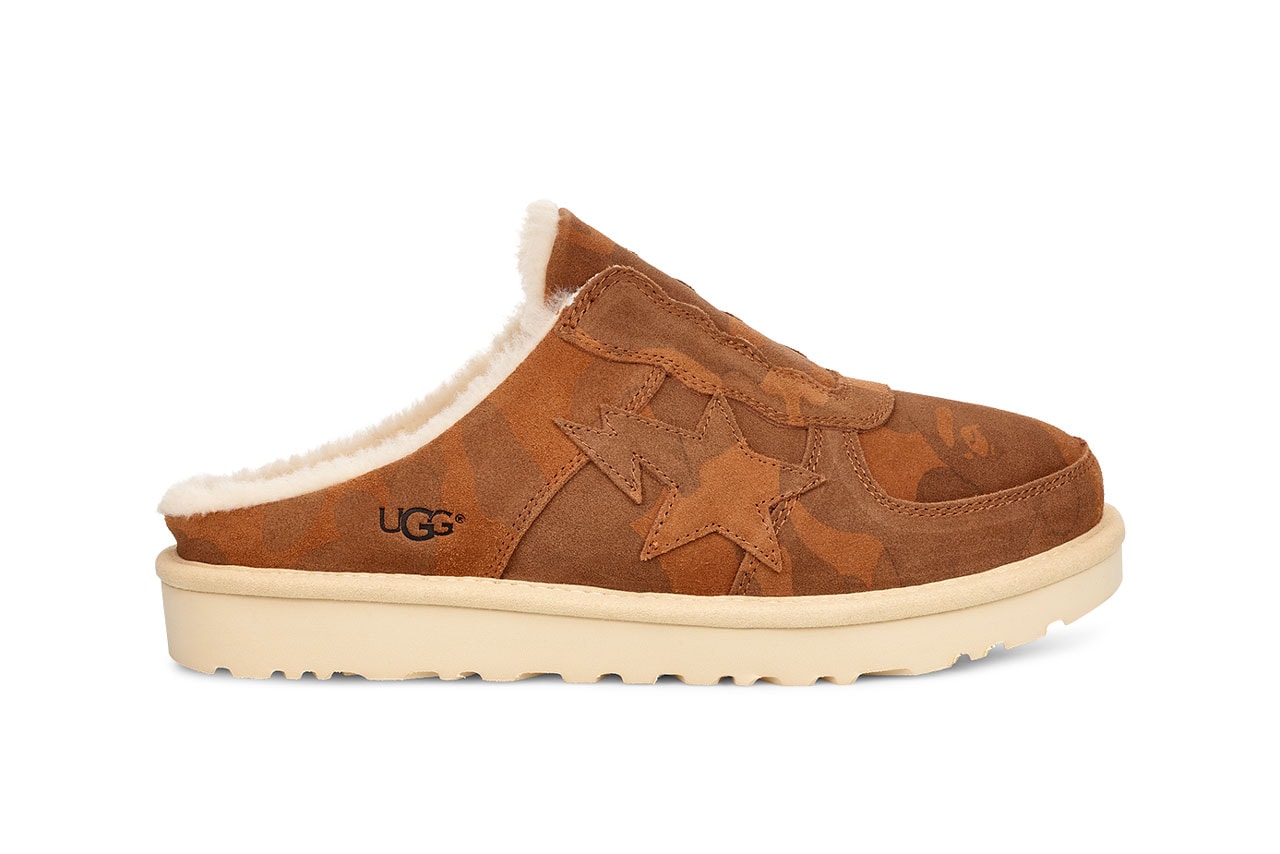 8 of 10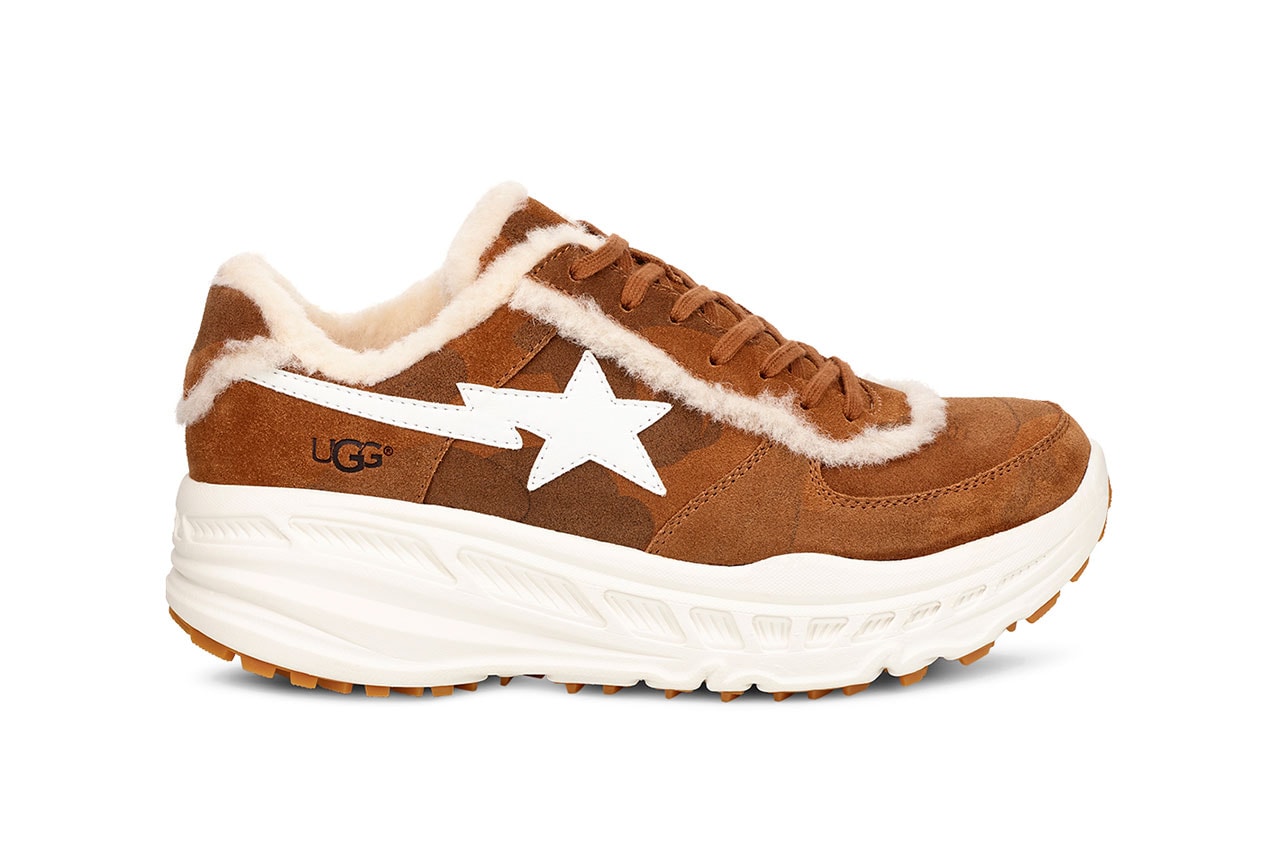 9 of 10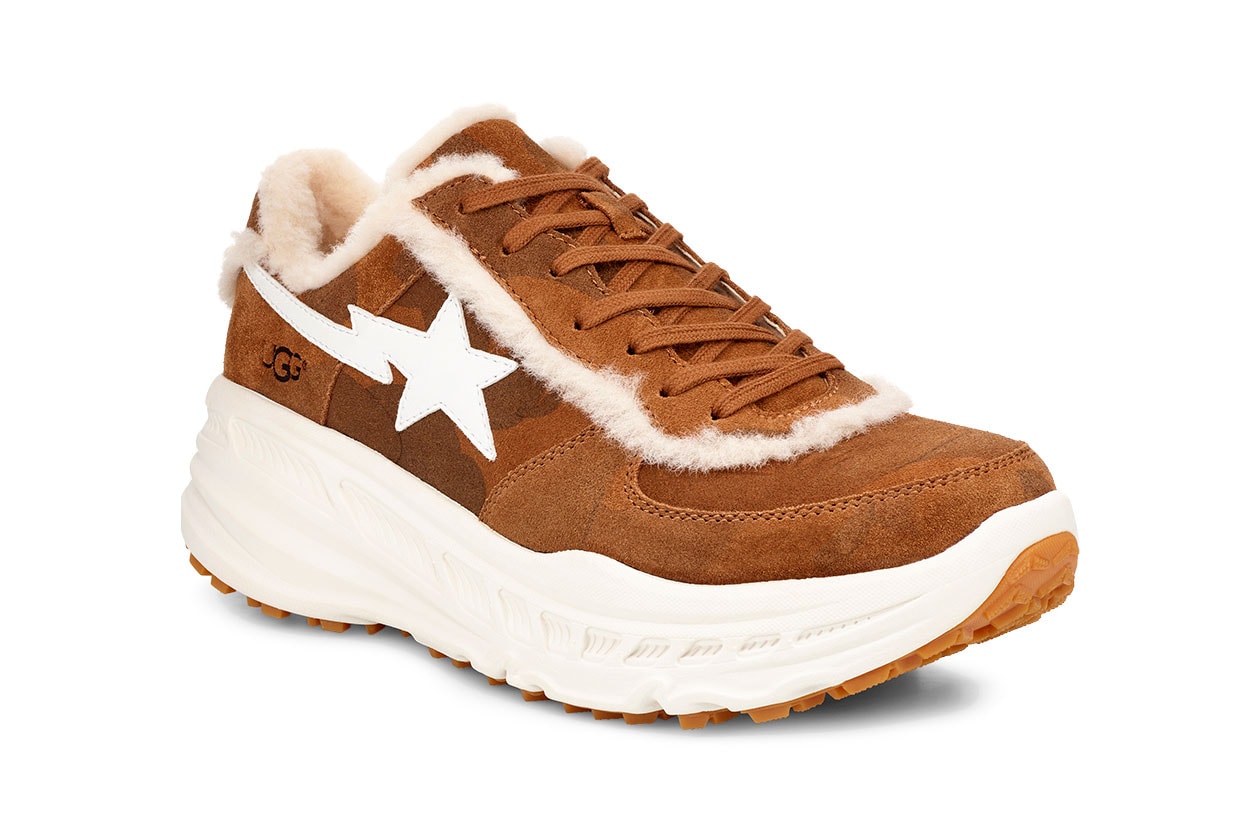 10 of 10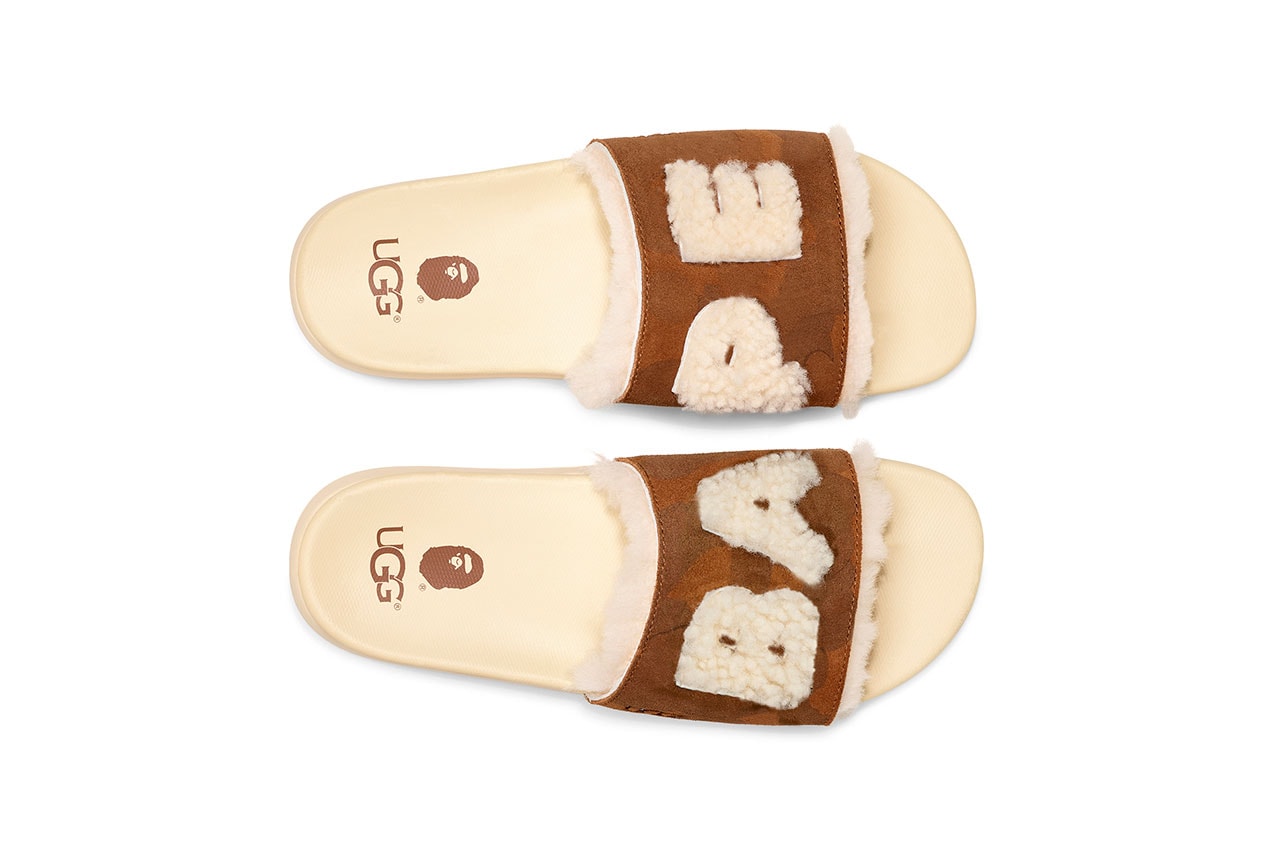 Japan
BAPE STORE® Harajuku
BAPE STORE® Shibuya
BAPE STORE® DSM
BAPE STORE® Sapporo
BAPE STORE® Sendai
BAPE STORE® Maebashi
BAPE STORE® Yokohama
BAPE STORE® Nagoya
BAPE STORE® Osaka
BAPE STORE® Hiroshima
BAPE STORE® Matsuyama
BAPE STORE® Fukuoka
BAPEXCLUSIVE™ Aoyama
BAPEXCLUSIVE™/BAPE® Gallery Kyoto
China
UGG® Store
BAPE STORE® Xin Tian Di Shanghai
BAPE STORE® CiticSquare Shanghai
BAPE STORE® DisneytownShanghai
BAPE STORE® SanlitunBeijing
BAPE STORE® GaleriesLafaeyyeBeijing
BAPE STORE® Shenyang
BAPE STORE® Chengdu
BAPE STORE® Qingdao
BAPE STORE® Guangzhou TaikooHui
Asia Pacific
BAPE STORE® Hong Kong
BAPE STORE® Exi.t Silvercord
BAPE STORE® Taipei
BAPE STORE® Singapore
BAPE STORE® Bangkok
BAPE STORE® Seoul
North America
BAPE STORE® New York
BAPE STORE® Los Angeles
Europe
BAPE STORE® Selfridges (London)
BAPE STORE® Paris