As Vans' Growth Rate Slows, Parent Company Stock Falls
The lifestyle brand failed to meet quarterly analyst expectations.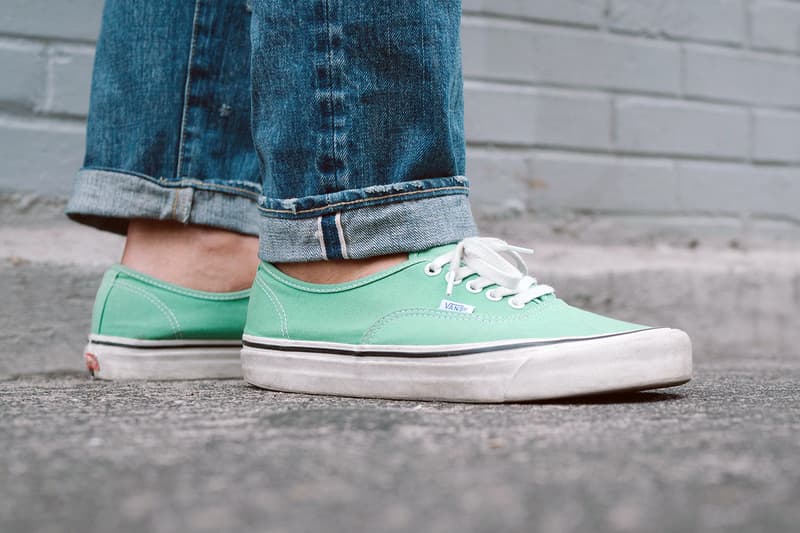 Despite its near-global appeal, beloved lifestyle brand Vans' growth suffered a slight hiccup, as WWD reports. Though it did increase net income under the direction of parent company VF Corp., the Californian company's adjusted earnings from continuing operations fell short of its analyst-estimated goal.
Though Vans enjoys a strong growing business, its expansion rate has slightly slowed. The company finished its second quarter up 16 percent in constant dollars, though it finished the first quarter up 23 percent and enjoyed an even higher 27 percent increase one year ago. As such, Vans' $1.26 USD per share adjusted earnings saw a six percent increase compared to last year's results, but still fell short of the $1.31 USD earnings per share analysts expected. Still, VF Corp. hopes to recoup by the end of the year, balancing Vans' diminishing returns with strong performances from another keystone brand: The North Face, which finished the quarter with an eight percent increase.
Meanwhile, Vans' parent company VF Corp.'s revenue for the second quarter rose five percent to $3.39 billion USD, with a 28 percent boost to net income in the past three months, yielding a total of $649 million USD. However, Vans' lagging performance perturbed investors, as seen through VF Corp.'s share prices, which fell by just under eight percent to $83.85 USD in pre-market trading following the news.
Despite its rocky performance, Vans has bolstered its popularity with seasonal in-house designs and big-name collaborations. The brand continues to deliver partnerships with fashion brands and footwear boutiques alike as it seeks to regain lost ground in 2019's third quarter.