Under Armour CEO Kevin Plank Announces Plan to Step Down
The executive founded Under Armour in 1996.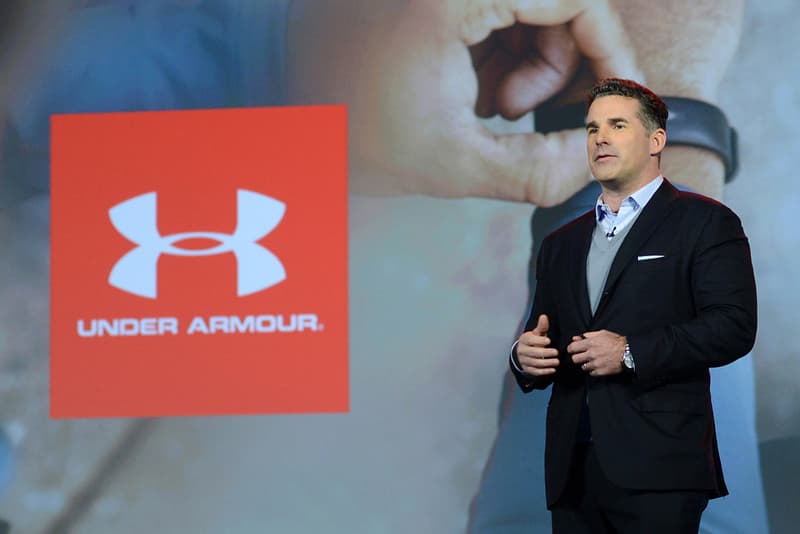 Under Armour Founder and CEO Kevin Plank will officially step down from his post as CEO of the Baltimore-based sportswear company beginning next year. Plank has been acting Chairman and CEO of Under Armour since he founded the brand back in 1996, but he will now transition to a role as Executive Chairman and Brand Chief where he will primarily focus on "product elevation, amplifying the brand story and stewarding the company's strong team culture."
Plank's predecessor will be Patrik Friske, a veteran executive that joined the company as President and Chief Operating Officer in 2017. Previously, Friske was CEO of The Aldo Group and spent over a decade with VF Corp where, for a time, he acted as Coalition President of the Outdoors Division overseeing brands like The North Face and Timberland. As of January 1, 2020, Friske will assume his new role as Under Armour CEO.
"Patrik's proven track record of industry experience, straightforward leadership style and championship of our brand and culture makes him uniquely positioned to smartly capitalize on the opportunities in front of us," said Plank in a recent statement. "As I envision our future – I look forward to further partnering with Patrik to continue our pursuit of becoming the best athletic brand in the world. I am confident that we are just getting started."
Once the switch goes underway, Friske will report to Plank and join Under Armour's board of directors.
Plank isn't the only sportswear executive to depart his post; adidas' collaborative mastermind Eric Liedtke recently confirmed his forthcoming departure.