ALLBLACK & Offset Jim Recruit DaBoii, Fenix Flexin & More for '22nd Ways'
The fast-rising Oakland rappers deliver a 10-track collaboration.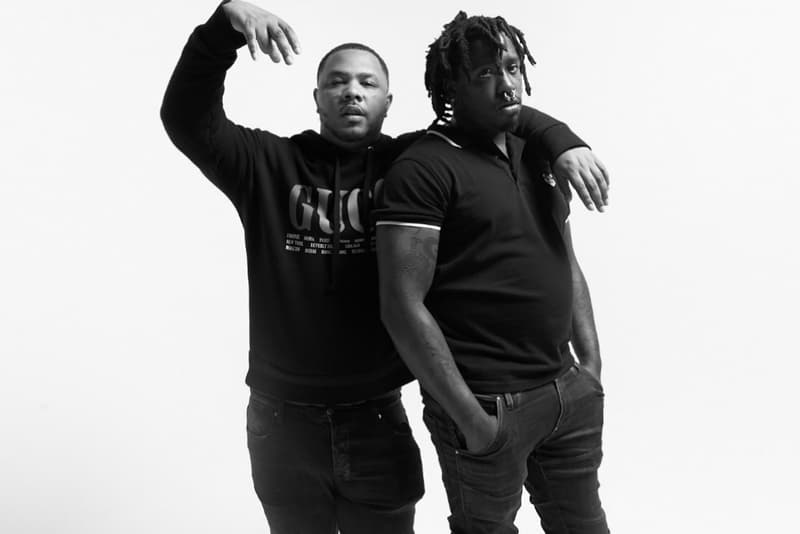 One week after debuting the Stacking Memories-directed music video for their new 22nd Ways single "Got That Fire," ALLBLACK and Offset Jim are unveiling their collaborative project in its entirety. 22nd Ways contains ten new tracks from the aforementioned Oakland duo, including collaborations with SOB X RBE rapper DaBoii, Shoreline Mafia's Fenix Flexin, OMB Peezy, ShooterGang Kony, $tupid Young, P-Lo and Capolow; Cal-A and P-Lo are credited as the album's primary producers.
"It's always been me and Jim; Jim is the frontline, he's like the muscle and puts the force behind it," ALLBLACK previously told us, opening up about their new project's back-story for an exclusive interview. "We've been saying we were gonna make a 22nd Ways project — way, way before this came out. The shit he's going through and the shit I'm going through, it just meshed. All of that shit just meshed.
"He does him and I do me and it just came together like that. It's just easy for us to come together," Offset Jim shared with us. "We were already cool before we started rapping. We were already around each other for years and years. Rap is sort of secondary to all the other shit we've been through."
"We do this together. I ain't never did a song with him where it was some 'add your verse' type shit," ALLBLACK adds. "Especially on 22nd Ways; we flew out to LA to sit down with P-Lo and Cal-A and do all that together. If I did something and he wasn't there, I would be back in the studio with him while he did his shit."
You can check ALLBLACK and Offset Jim's new joint project 22nd Ways below.
Last November, ALLBLACK teamed up with Kenny Beats for a collaborative EP, 2 Minute Drills.