Adult Swim Reveals 'Rick And Morty' Season 4 Episode Titles
"Is there anything more exciting than episode titles?"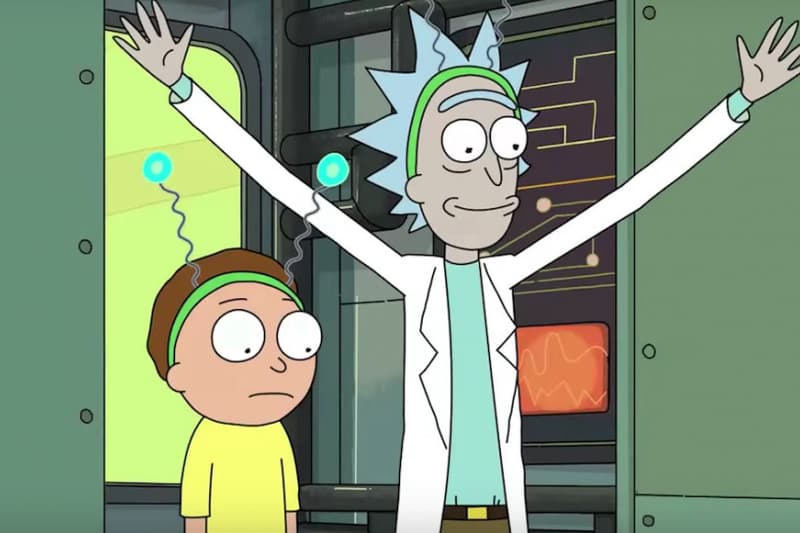 Adult Swim's animated sensation Rick and Morty announced via Twitter the first five titles of each episode coming out of the upcoming fourth season later this year. In the video below we can see the list of episode names, including: "Edge of Tomorty: Rick Die Repeat," "The Old Man and the Seat," "One Crew Over the Crewcoo's Morty," "Claw and Hoarder: Special Ricktim's Morty," and "Rattlestar Ricklactica."
Many of these titles continue the trend of naming episodes after acclaimed sci-fi films and stories, with exceptions like "One Crew Over the Crewcoo's Morty," which is a nod to the Jack Nicholson's drama One Flew Over The Cuckoo's Nest. The episode title announcement also appears to poke fun at Netflix's Stranger Things, stating "is there anything more exciting than episode titles?" Stranger Things arguably began the trend of tweeting out its upcoming season's episode names for folks to speculate on, and it has since become a promotional norm online.
Rick and Morty Season 4 will have 10 episodes, but only five will debut beginning November 10; the latter five won't premiere until 2020.
In other entertainment news, the final trailer for Star Wars Episode IX: The Rise of Skywalker is here.
Is there anything more exciting than episode titles? @RickandMorty returns to #adultswim November 10 at 11:30pm pic.twitter.com/i817thXdQm

— [adult swim] (@adultswim) October 21, 2019