Skin-On Interfaces Welcomes Human-Like Gestures to Control Your Smartphone
Control your phone by pinching, twisting or tickling the skin.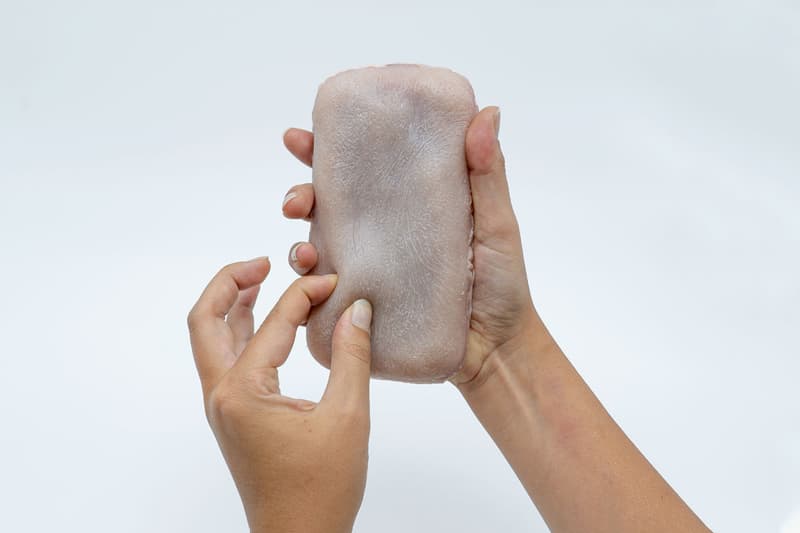 1 of 6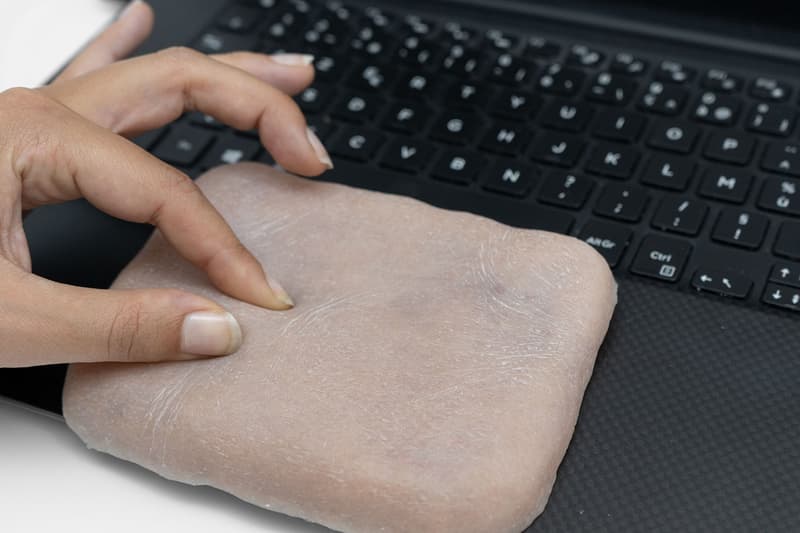 2 of 6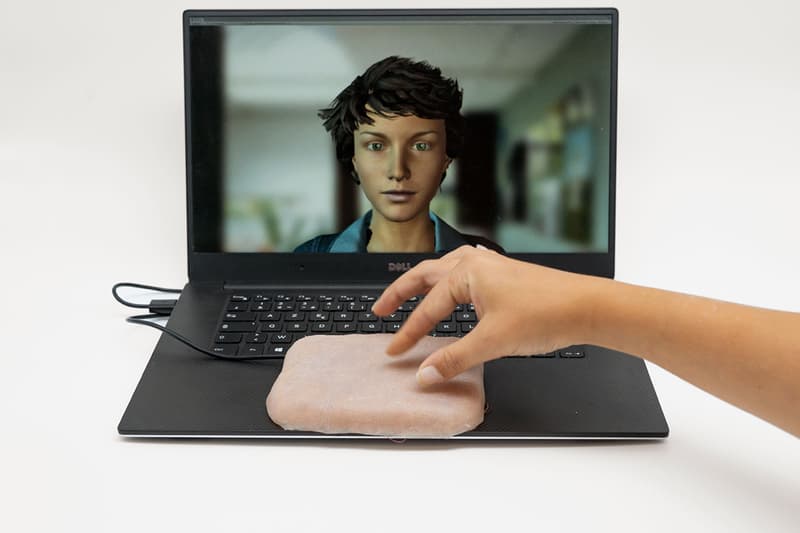 3 of 6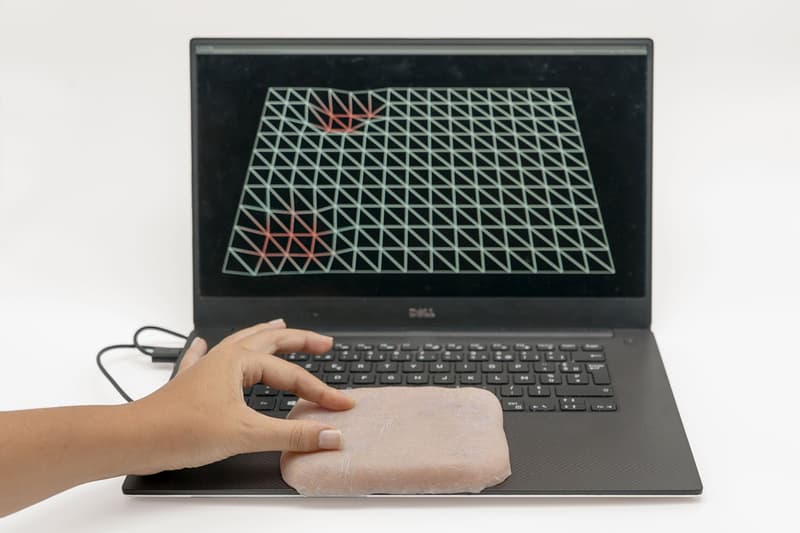 4 of 6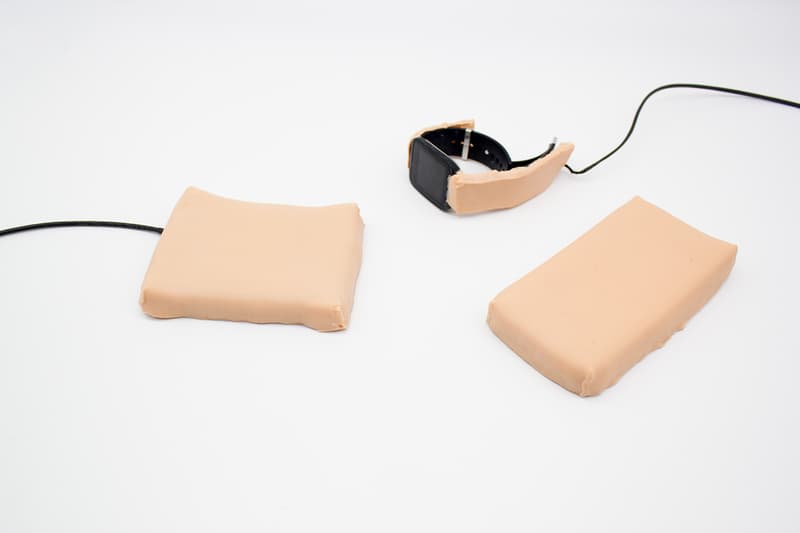 5 of 6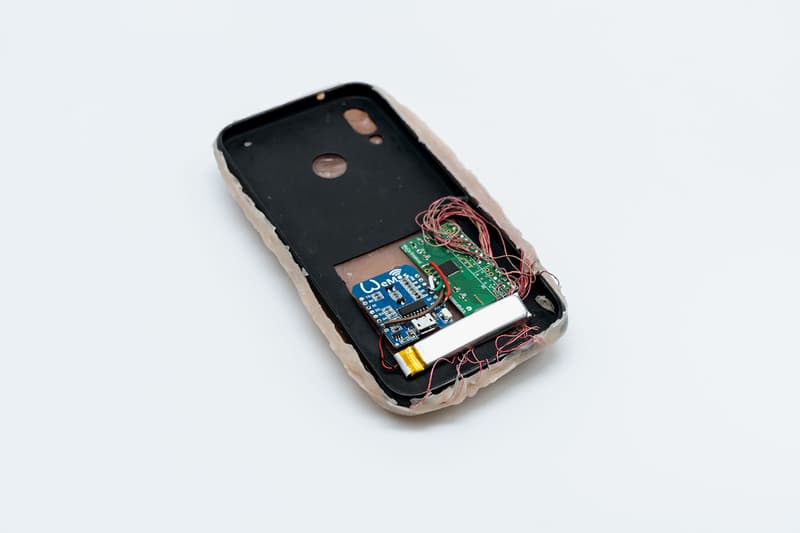 6 of 6
Skin-On Interfaces is a sensitive human skin-like input method that has been used as a phone case that communicates with your smartphone.
The technology is being proposed as a "new paradigm in which interactive devices have their own artificial skin, thus enabling new forms of input gestures for end-users." It was developed by Marc Teyssier, Gilles Bailly, Catherine Pelachaud, Eric Lecolinet, Andrew Conn and Anne Roudaut, and was researched by Bristol Interaction Group, in Bristol, UK.
Silicon has been used to mimic the deformative nature of human skin when twisted, pinched and touched. Essentially, Skin-On Interfaces reproduce a skin sensing layer that can track natural gestures, which understands "multitouch touch, pressure and complex gestures such as strokes, stretching or grabbing." It proposes a new way to interact with our impersonal technology, instead asking to be touched to communicate with our devices.
Human-like interactions are translated into controlling our device, meaning that if the artificial skin is twisted, a smartphone's volume could be turned up. Other interactions include tickling the skin, which would send a laughing emoji via text, or pinching the skin to develop an angry avatar on your laptop. Using a built-in grid of sensors, the multisensory factors are endless and can be translated into a number of functions that your device understands.
Check out the Skin-On Interfaces design in the gallery above and watch it in action below. You can find out more about the production process on Marc Teyssier's website.
In other news, Amazon and Google accidentally approved apps that spied on users via their home speakers.