Nike and 'NBA 2K20' Link up for Gamer-Exclusive Sneaker Releases
Unlockable only through in-game achievements.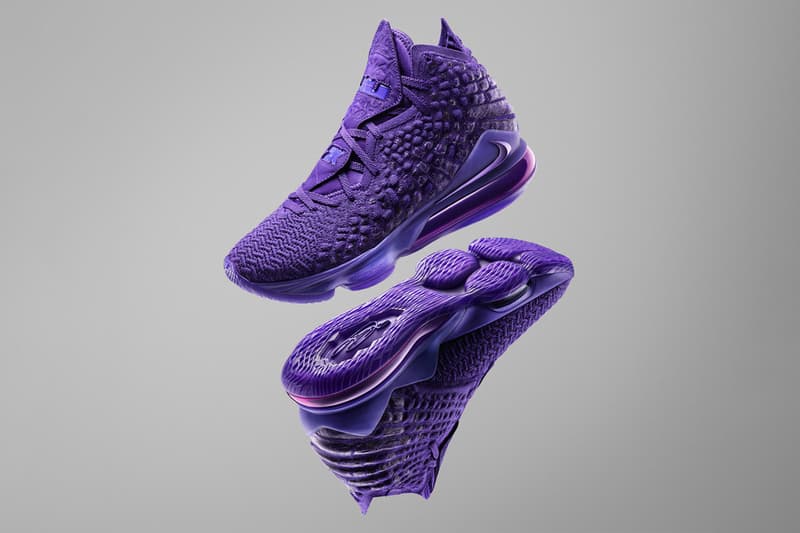 Nike and 2K Games has come together for a first-of-its-kind partnership, bringing together the SNKRS app with NBA 2K20 to release a series of Gamer-Exclusive limited edition sneakers for the 2019-20 NBA season.
According to Nike, "The backbone of the project is a combined membership experience, supporting a shared community of gamers and sneaker fans." This experience will manifest in the form of MyPLAYER Nation, a brand new game mode co-created by Nike Basketball and 2K, which involves gamers playing against a community of fans with their favorite teams all throughout this coming NBA season. The in-game schedule will mirror that of the actual NBA, and through gameplay and achievements, NBA 2K20 fans will be able to unlock chances to purchase these Gamer Exclusive limited editions via the SNKRS app.
The collaboration will see 10 Gamer Exclusive releases throughout the coming season, the first of which will be a fully Lakers-purple LEBRON 17 'Bron 2K. To unlock the opportunity to cop the pair, gamers will have to level up their MyPLAYER to a rating of 98, surpassing LeBron James' in-game rating of 97. One achieved, you'll just need to win your next match in the new game mode and the purchase will be unlocked. While virtual releases will be available globally, the physical sneakers will only be available Stateside.
Nike and 2K's NBA 2K20 MyPLAYER Nation will commence October 22, with the first Gamer Exclusive release available from October 29. To be eligible, you'll have to link your Nike and 2K accounts — which you can do through the game's website — as well as download the SNKRS app.
For more footwear news, take a better look at the Off-White™ BAPESTA.