Gucci to Return & Close Milan Fashion Week Men's FW20
Its first menswear-only show since 2017.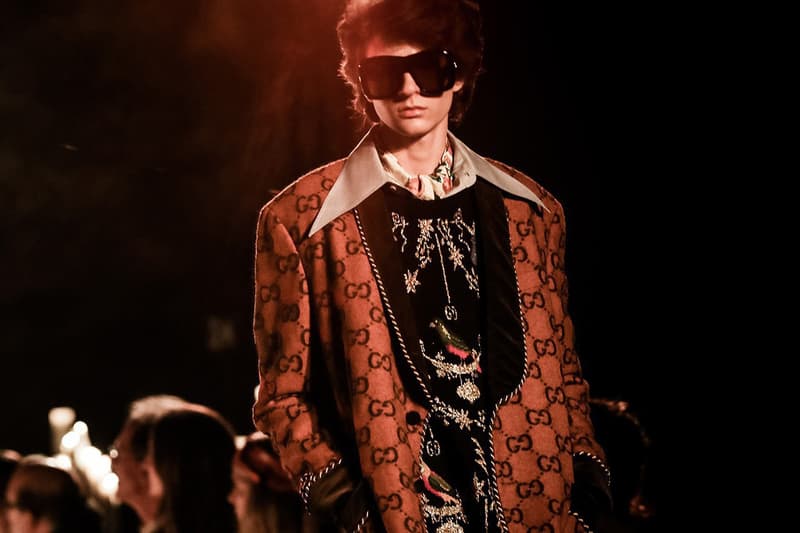 Gucci has announced that it will be returning to Milan Fashion Week Men's in January 2020 to unveil its Fall/Winter 2020 collection. The announcement comes after the Italian house had spent over two years presenting coed collections during women's fashion weeks in February and September.
In 2017, Alessandro Michele said, "It seems only natural to me to present my men's and women's collections together. It's the way I see the world today." However Marco Bizzarri, president and chief executive officer of Gucci, recently penned a letter to Italy's Camera della Moda president Carlo Capasa thanking the fashion association for allowing Gucci to return to Milan Fashion Week Men's.
In the letter, Bizzarri said, "The Milan fashion shows embody the strength and beauty of Made in Italy. Milan Fashion Week is a central event in the fashion world's calendar and confirms Italy's fundamental role — for creativity and manufacturing alike — in the luxury sector." He continued to state that other fashion companies have acted in solidarity for Milan Fashion Week, which have come together to "make women's fashion week ever more beautiful, innovative and authoritative."
Bizzari continued to state in his letter that this is "a vision and experience upon which to build further joint initiatives, keeping the leadership of Made in Italy as the top priority above all other considerations." As Gucci will be heading to Milan Fashion Week Men's on January 14, 2020 — effectively closing the prestigious showcase of fashion — he continued to say, "It's now the time to work together in the same way for Milan Fashion Week Men's. Adding a day to the calendar is the right choice to maximize relevance and prestige, giving back to the men's fashion shows in Milan the role they deserve on the world's stage."
In related news, Gucci has been named the fastest-growing luxury brand in 2019.