Gucci Is the Fastest Growing Luxury Brand in 2019
"Retail and luxury" is also the fastest growing sector.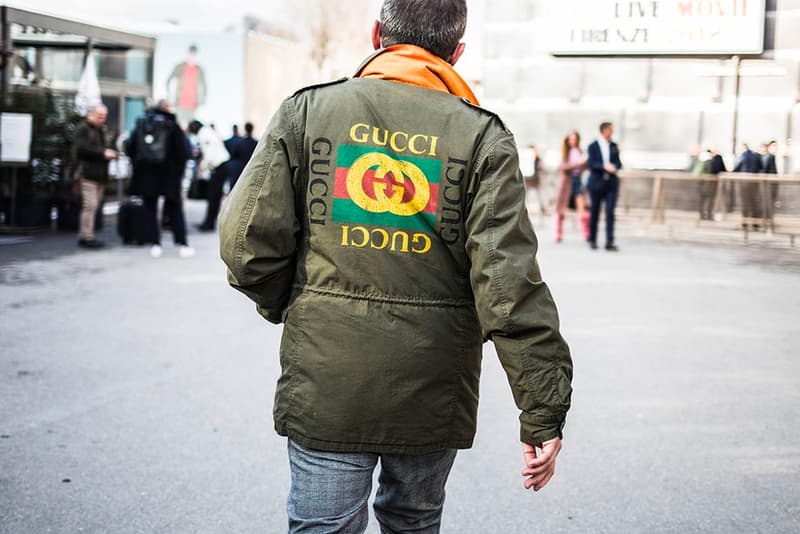 According to a new study from Interbrand, Gucci is this year's fastest growing brand in luxury, with the overall category also earning the title of fastest-growing among all sectors.
While tech giants Apple, Google, and Amazon still sit atop the rankings for best global brands, the consultancy has notably found that the retail and luxury category has become 2019's fastest growing sector. Nike sits at 16th in ranking, with Louis Vuitton coming in at a close 17th pace, and Chanel following at 22nd. While Italian luxury fashion house Gucci only takes home the 33rd position, the brand has seen a 23 percent growth this year alone in relation to its $15.9 billion USD brand value. Interbrand attributes this success to the company's leadership in "tapping into concepts of fluidity for Gen-Z, and by incorporating a 'millennial shadow committee' into its direction planning."
As to the overall growth of the luxury sector, Interbrand suggests that "In luxury, tech has hit hard – Instagram and WeChat are now names as readily dropped as any Paris designer. And trends are shifting faster than ever, with streetwear having a serious influence, younger consumers demanding [access] and new global markets' tastes changing the game." To stay ahead of the curve, the consultancy says brands should welcome these changes instead of adhering to the traditional: "brands that have picked up the pace and adapted to the times are doing well; those who have been slower to embrace the new paradigm are struggling to keep their famous brands relevant."
Elsewhere in fashion, Anthony Bourdain's personal watch collection is now up for auction.