Kanye West Launches 'Jesus Is King' Pre-Orders (UPDATE)
Each pre-order comes with pre-sale tickets for an "upcoming event."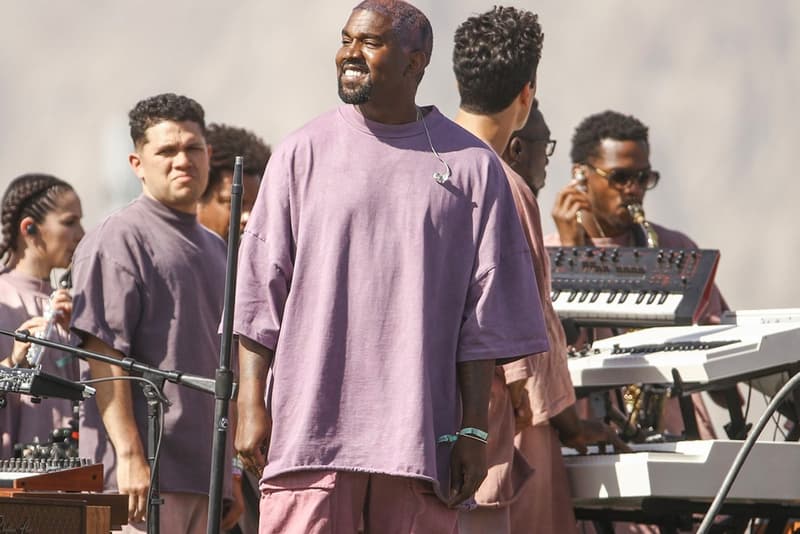 UPDATE 2 (October 22, 2019):  Kanye West's website has updated to show three different images that link to pre-orders for Jesus Is King on vinyl ($25 USD), CD ($13 USD) and as a standalone digital download ($10 USD) — the physical formats come with a digital download for customers in the USA as well. According to the site, each order will ship in 8-12 weeks and include pre-sale ticket access to an upcoming Kanye event.
---
UPDATE (October 21, 2019): Following a plethora of delays for his upcoming album, Kanye West has rejoined Twitter after a nearly 11-month hiatus to confirm the release date of Jesus Is King, reportedly ditching the original album artwork to fall in-line with the posters for the album's documentary film. This is the first time Kanye himself has confirmed the date, leaving many to speculate that the album is indeed dropping on October 25. As many fans have referenced, back in November of 2018, Kanye tweeted "I'll announce the release date once it's done." As promised, Ye himself has followed through with those words.
"JESUS IS KING"
OCT 25th pic.twitter.com/Ug4ghlQYk7

— ye (@kanyewest) October 21, 2019
---
ORIGINAL STORY (Oct. 13, 2019): A new release date for Kanye West's forthcoming album Jesus Is King has reportedly been announced. Various attendees of the Kanye West Experience at the George Washington University Lisner Auditorium claim that 'Ye himself confirmed the album's tentative release date of October 25, set to coincide with the premiere of the IMAX movie.
Prior to the listening party, West held his weekly Sunday Service at Howard University and performed alongside cousin and singer Tony Williams. On top of appearances by wife Kim Kardashian and their children, Halim Flowers and Momolu Stewart — two D.C. men recently released under the state's Incarceration Reduction Act of 2017 — also took the stage to talk a little about their stories. As part of her mission for criminal justice reform, Kardashian, who is currently working to be a lawyer, aided in Stewart's release by writing a two-page petition letter on his behalf.
Jesus Is King was originally scheduled for a September 27 release date but has since been delayed indefinitely due to his constant "tweaking." Stay tuned to see if West really does release the album this time around.
Elsewhere in music, one of the men charged with Mac Miller's death has pleaded not guilty.
'Jesus Is King' sounds amazing! Kanye said the album is TENTATIVELY dropping on October 25.

As of yesterday, he was still working on new music, which sounds amazing. The IMAX film was very moving. He also read us scriptures.

Mark 1:15 is his favorite scripture. pic.twitter.com/0zxLtdilO1

— Kanye invented Gospel albums. (@yoyotrav) October 12, 2019
I can confirm all of this is true. I was there. It was beautiful! https://t.co/6FEncVdvdv

— Groovy T (@the_eastt) October 12, 2019
Wow. What an experience. What an album by @kanyewest. Jesus Is King is incredible, and I'm so excited to be able to listen to it more on October 25th. pic.twitter.com/KfCcPmVtZy

— Noah van Mierlo (@NoahvanMierlo) October 12, 2019
Jesus Is King by Kanye West

Album and IMAX Movie both dropping October 25th

via Kanye at Washington DC listening party

— V-ROB? (@vrob330) October 12, 2019