Uber Eats Unveils Food Delivery Drone Design
But don't expect one to show up at your door.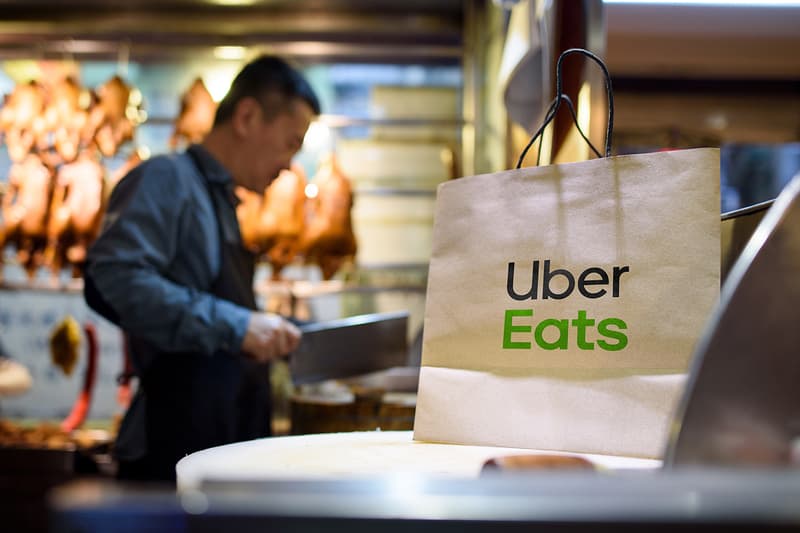 At the recent Forbes 30 under 30 Summit, Uber revealed a design for its much anticipated Uber Eats delivery drones – a concept the company has been teasing for over one year.
The proposed drone design is able to carry one meal for two people, and it has a round-trip delivery range of 12 miles. It can stay airborne for eight minutes and can vertically take off and land thanks to its rotating wings and six propellers.
Is it a bird? Is it a plane?

No, it's our new @UberEats Elevate drone design. pic.twitter.com/RpkJbDx2db

— Uber (@Uber) October 28, 2019
An image of drones appearing on Uber Eats users' doorsteps instantly comes to mind, but Uber's plan for the drones won't actually touch customers yet. The drones will instead be used for the first part of the delivery process – the restaurants place prepared food on a drone and send it off to a predetermined drop-off location where an Uber Eats delivery driver picks it up. From there, the delivery driver takes over as usual to deliver the food. According to Uber's announcement, the company hopes to be able to land drones on top of parked Uber vehicles near delivery destinations.
According to TechCrunch, Uber plans to test out the delivery drones next summer in San Diego before moving on to a larger rollout.
Elsewhere in tech, take a closer look at the new noise-cancelling Apple AirPods Pro.