Kawhi Leonard Files Trademark Application for "What It Do Baby"
The viral one-liner was captured by Serge Ibaka.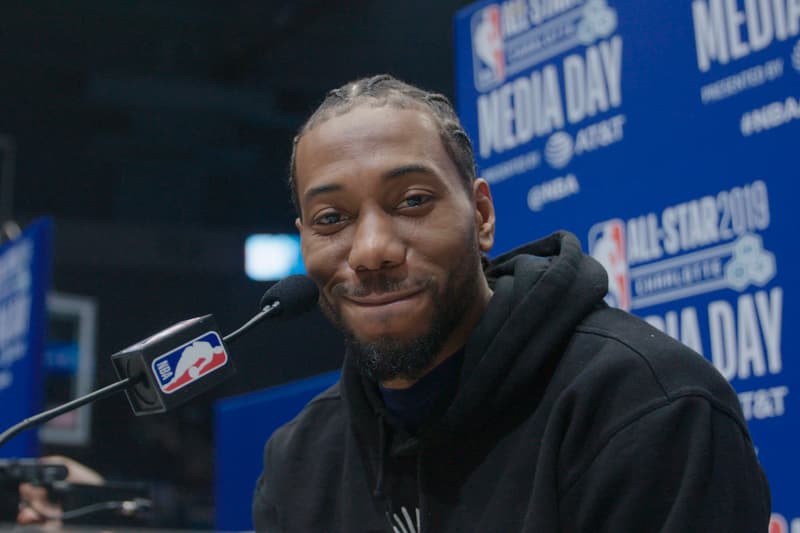 Usually a man of few words, basketball superstar and known introvert Kawhi Leonard has still managed to utter a couple of viral one-liners including, "What it do baby."
According to NBA.com, Leonard has filed a trademark application with the U.S. Patent and Trademark Office for two of his phrases: "What it do baby" and "City views over interviews." The report goes on to state Leonard is hoping to trademark the aforementioned sayings to use on an upcoming clothing and footwear line, which could also be used by New Balance.
Washington, D.C. trademark lawyer Josh Gerben revealed on the news on Twitter. The trademark application was filed by Leonard on October 23.
"What it do baby" went viral after the Toronto Raptors won the NBA championship last season. Leonard uttered the phrase in an Instagram video taken by former teammate Serge Ibaka.
In case you've missed it, Kawhi Leonard and Arnold Schwarzenegger are "Fun Guys" in latest Terminator: Dark Fate spot.
Kawhi Leonard has filed two new trademark applications:

1. WHAT IT DO BABY
2. CITY VIEWS OVER INTERVIEWS

The applications, filed on October 23rd, indicate that Kawhi intends to use the trademarks as a clothing brand.#kawhi #ClipperNation

My breakdown ? pic.twitter.com/NDixdKG6qt

— Josh Gerben (@JoshGerben) October 28, 2019