Samsung Reveals Pocket-Sized Foldable Flip-Phone Concept
A more nostalgic Galaxy Fold.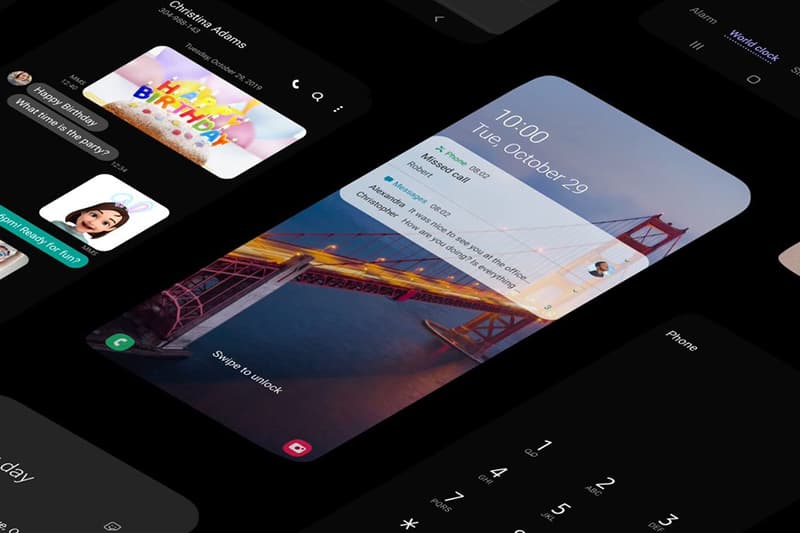 Following the triumphant re-launch of its Galaxy Fold, Samsung has just teased a "new form factor" for foldable smartphones. The unnamed concept looks almost like a classic flip phone, but instead of a hinge, the screen folds in half. Like past flip phones — and unlike the Galaxy Fold — the phone would be able to fit into a standard pocket.
"This brand-new form factor that we're now exploring will not only easily fit in your pocket, but it also changes the way you use your phone," explained Hyesoon Jeong, head of Samsung's framework R&D group, onstage at Samsung's Developer Conference.
The video of the phone below is only a quick teaser, but Samsung does give a glimpse at how the interface would work with this type of fold. Once the phone is folded, the half that rests on the table goes dark and the cooking video being watched slides up to the vertical half of the screen. This also shows off a new use case for a phone where a video can be watched upright and hands-free simultaneously. Finally, the concept's design is a nostalgic nod to past tech that's certainly more familiar than the Galaxy Fold's book-like design.
Unsurprisingly, Samsung hasn't revealed any plans to officially produce the concept. In addition to the new foldable phone form factor, Samsung also announced One UI 2, a decluttered Android interface that focuses on stripping away excess information and elevating its ease of use.
In other retro tech revivals, Motorola has added a touch screen and voice control to its iconic walkie-talkie.