Nike Files Yet Another Lawsuit Against Skechers for Knockoff Designs (UPDATE)
Nike also denies that it is "bullying" Skechers.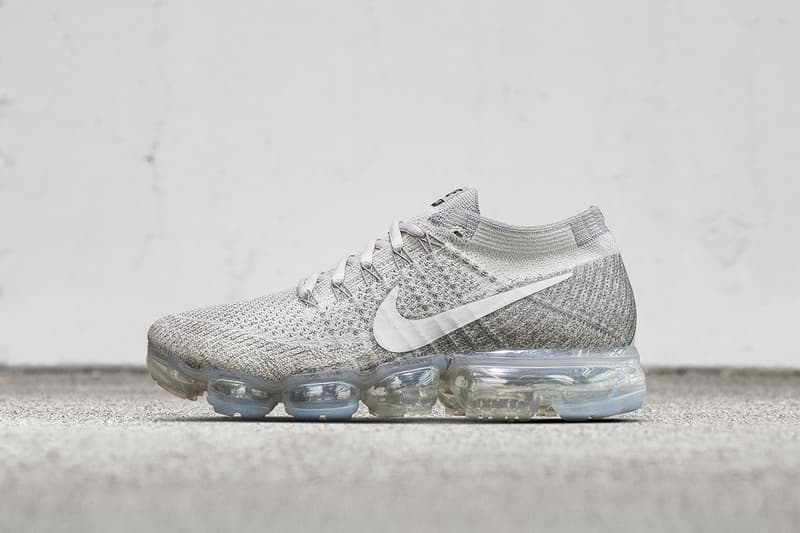 UPDATE (October 29, 2019): Nike recently issued its fourth lawsuit against Skechers in what has become an ongoing legal battle between the footwear companies. In the latest lawsuit, Nike denies Skechers' previous "bully" claim made in its New York Times and Twitter ad, which took the form of an open letter to its retail partners. Additionally, Nike cites even more shoe designs it feels Skechers has stolen – specifically the "Skech-Air Mega" and "Skech-Air Jumpin' Dots," which resemble Nike's JoyRide runners.
According to Newsweek, Nike also included reactions to Skechers' ad, noting that many commenters took its side and agreed that Skechers is stealing its designs. In a direct reaction to Skechers' bullying claims, Nike stated that "Nike's enforcement of its intellectual property rights against infringers, including copyists like Skechers, is not bullying and it does not stifle competition. The opposite is true."
— SKECHERS USA (@SKECHERSUSA) October 14, 2019
UPDATE (October 17, 2019): Skechers recently issued a statement via Twitter and a New York Times ad directly addressing its retail partners in regards to Nike's recent lawsuit against a variety of its sneaker designs. Nike claims many of Skechers' available styles are too close to comfort to its Air Max patent, but Skechers is prepared to deny any and all similarities.
In the statement, Skechers acknowledges its exact styles under attack and explains to its retail partners that the lawsuit is very recent and that Nike's allegations are currently "unproven." The brand continues to state that it "plans on defending the lawsuit vigorously and in response will deny that any of the listed styles infringe any of Nike's patent."
Skechers feels as though its "much larger competitor" is a "bully" and points out that it has had many previous courtroom encounters with the sportswear behemoth, some of which it has walked away victorious. The statement ends with Skechers pledging allegiance to its retail partners, stating that it will "defend and indemnify" them if Nike attempts to "bully" them as well.
Nike has yet to respond to the statement.
Original Story (October 1, 2019): Skechers is catching heat from Nike for allegedly copying the Oregon-based sportswear brand's patented Air Max 270 and VaporMax designs. In a recent lawsuit filed by Nike, the brand claims that Skechers is creating "Skecherized versions" of its popular shoes.
Specifically, Nike's counsel cites Skechers' Skech-Air Atlas, Skech-Air 92, Skech-Air Stratus and Skech-Air Blast models as infringing upon The Swoosh's original sneakers. Nike has been using its proprietary Air sole units since 1987, and the company recently received patents for both the Air Max 270 and VaporMax designs.
Nike believes that Skechers' strategy to copy competitors' designs comes directly from Skechers CEO Robert Greenberg, and that it undermines the resources Nike puts into its design process. "Nike filed this lawsuit to continue to defend its design innovation and stop Skechers from free-riding on Nike's significant investment of talent and resources that are deployed to innovate," Nike states in the lawsuit. Nike has previously accused Skechers of copying its Free and Flyknit footwear designs back in 2016, and that lawsuit is still pending in court.
The case is still in its infancy, but you can read Nike's complaint online, which includes side-by-side imagery.
Elsewhere in footwear, the Zoom Pegasus Trail is the latest Nike silhouette to receive a GORE-TEX treatment.