Rose Beton's Indoor Exhibition Features Works of Cleon Peterson, Todd James & Tania Mouraud
Featuring large-scale paintings and installations.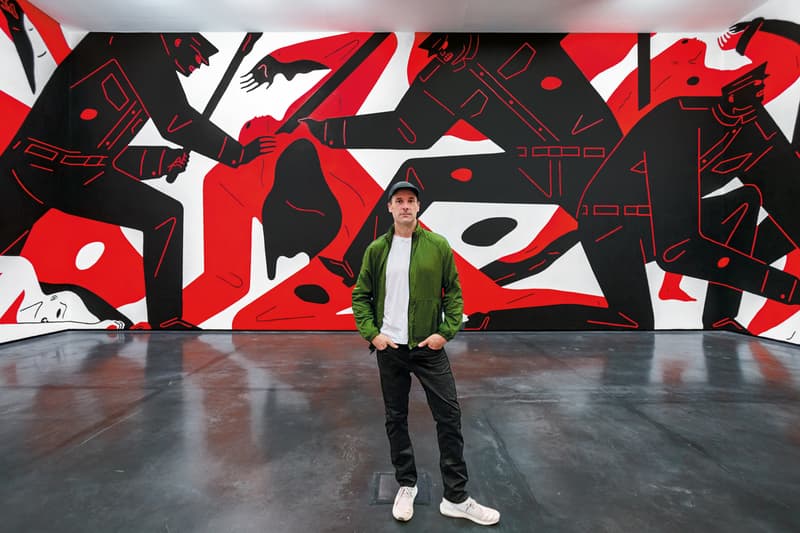 1 of 15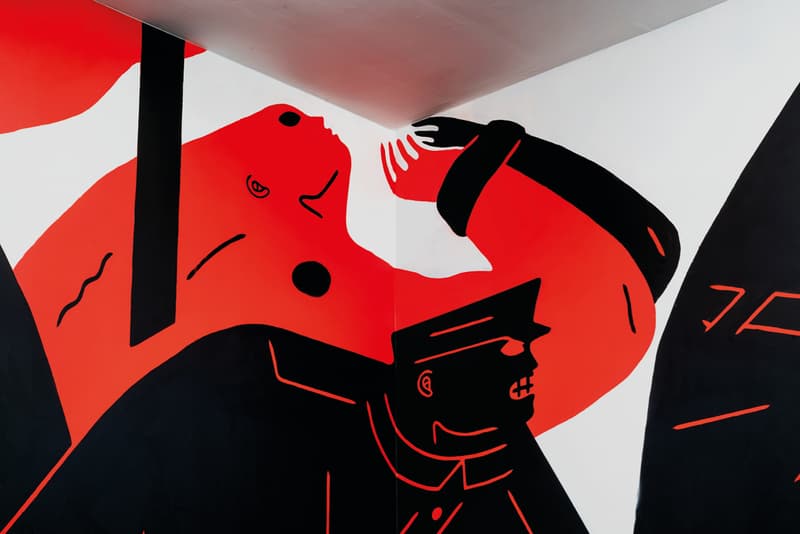 2 of 15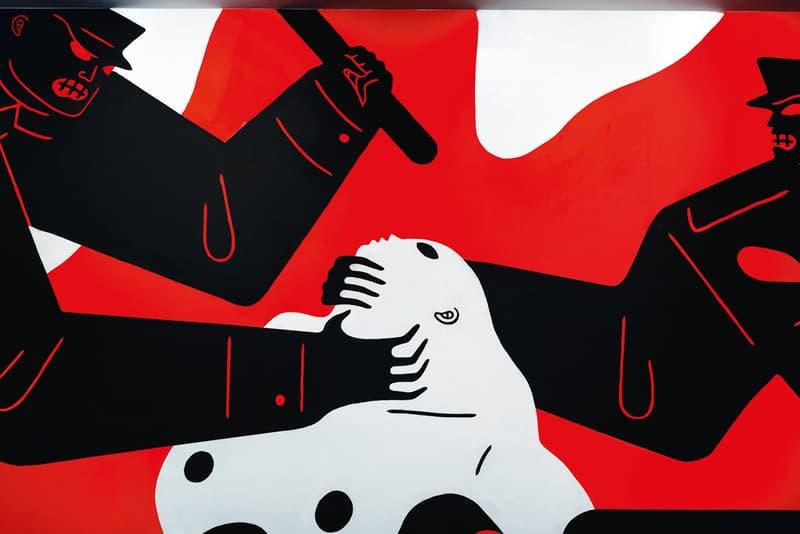 3 of 15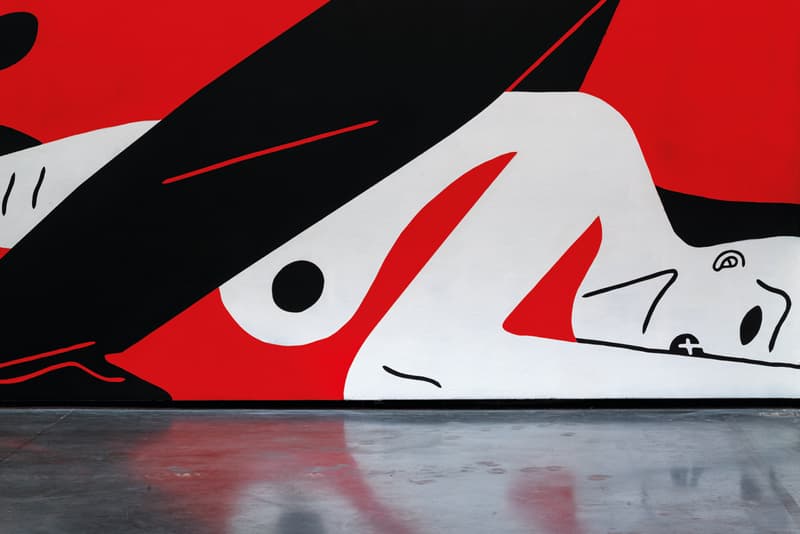 4 of 15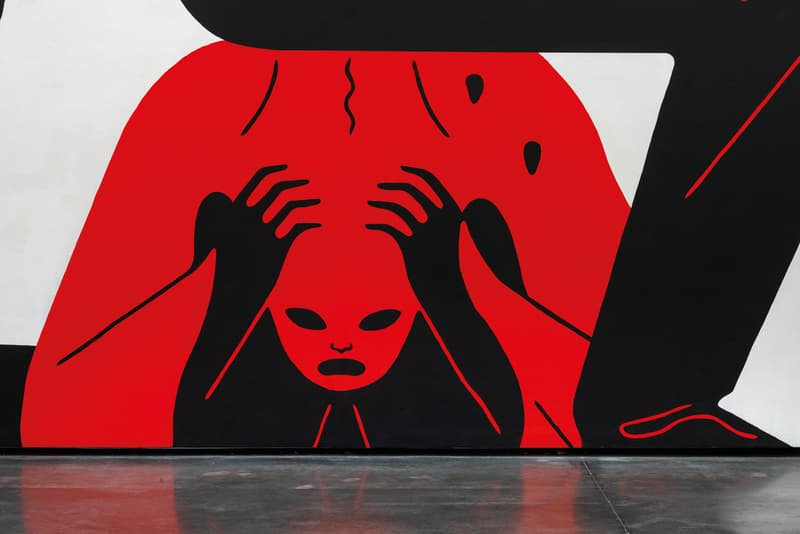 5 of 15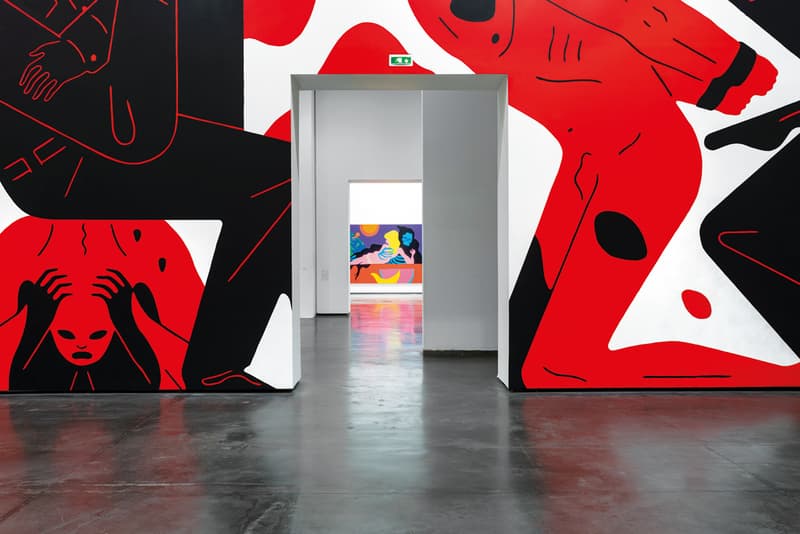 6 of 15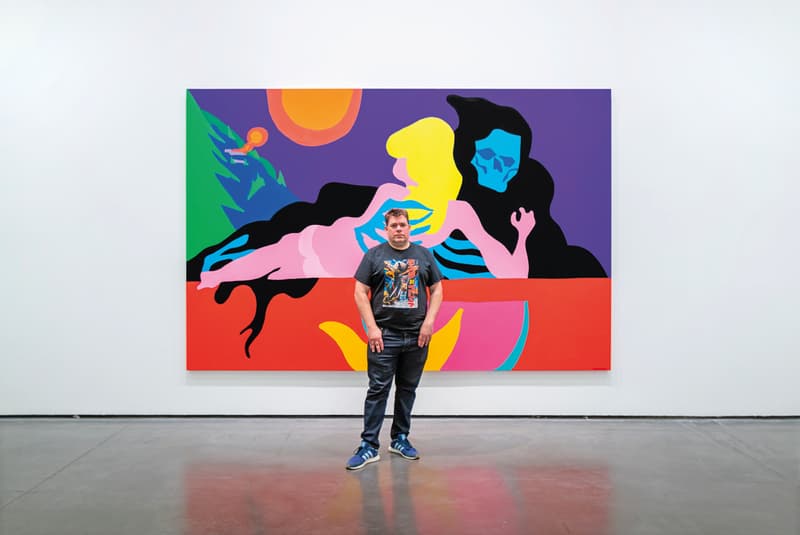 7 of 15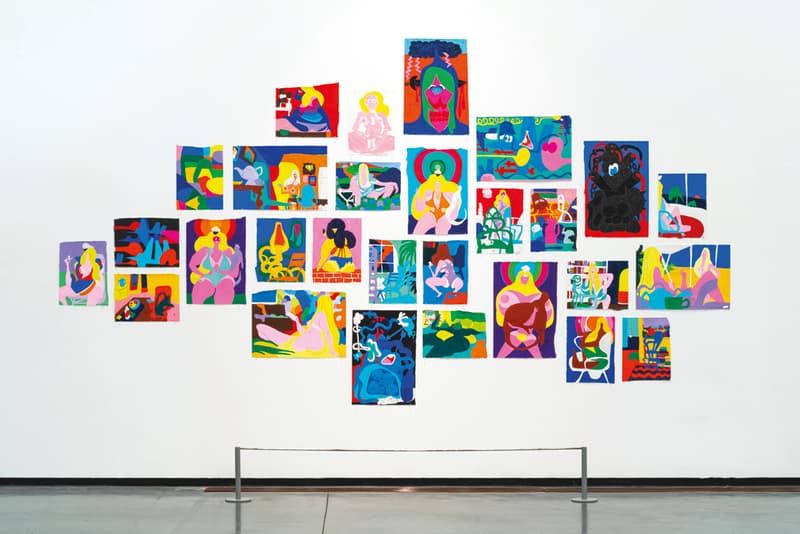 8 of 15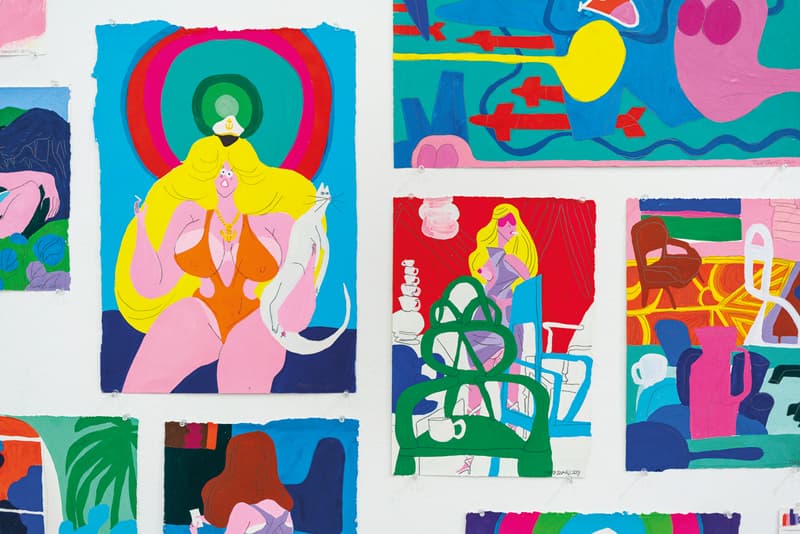 9 of 15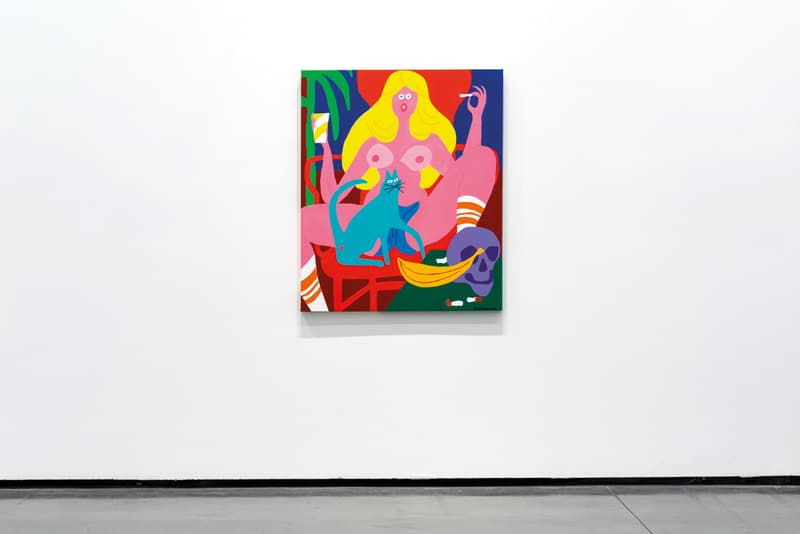 10 of 15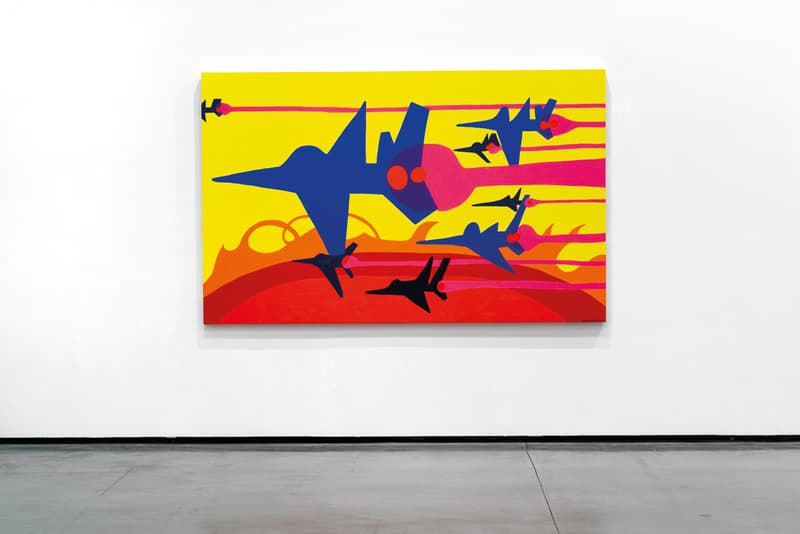 11 of 15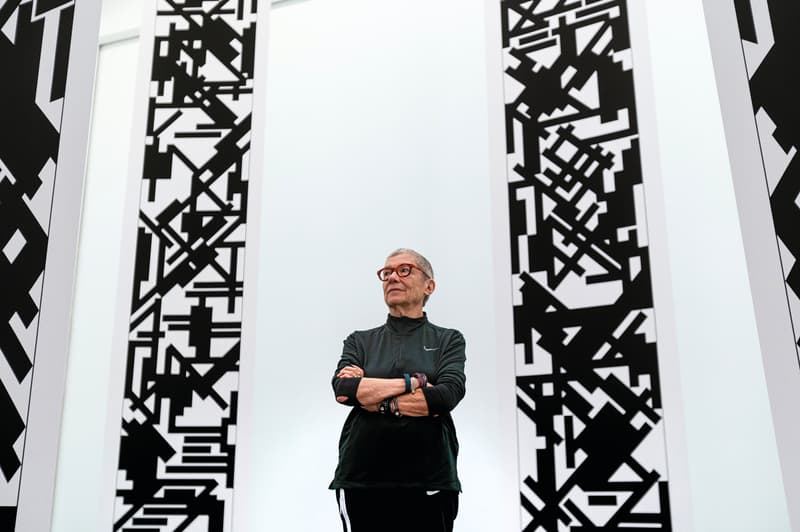 12 of 15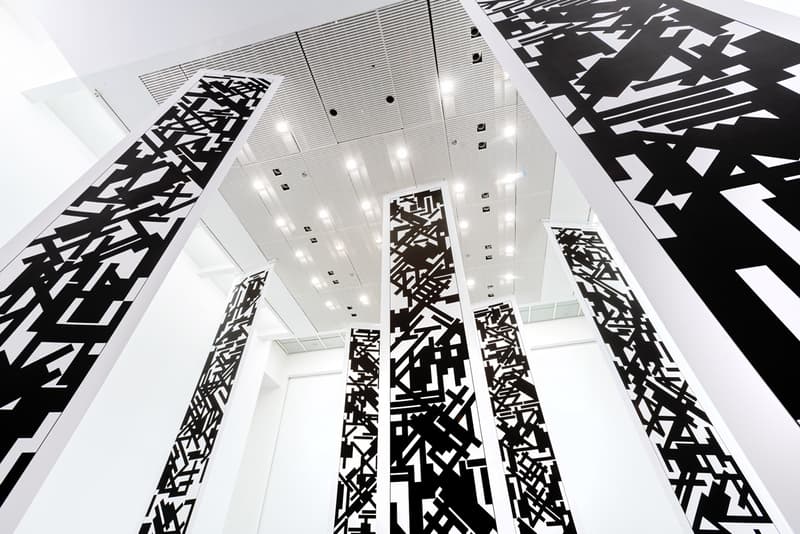 13 of 15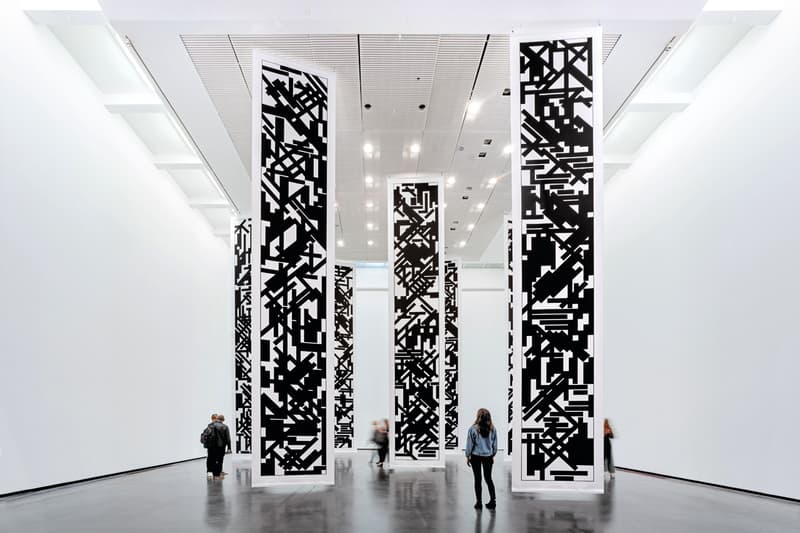 14 of 15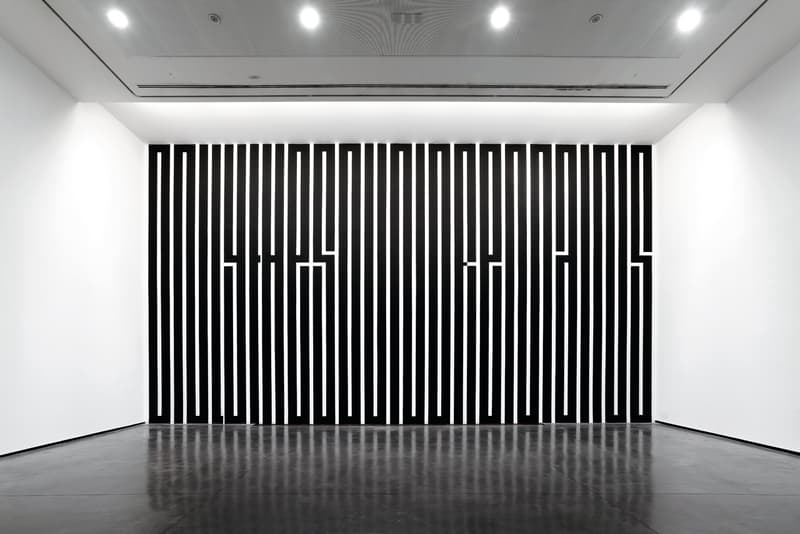 15 of 15
As part of the Rose Beton Festival in Toulouse, France, a series of public art interventions in the city will take place alongside exhibitions at Les Abattoirs Museum. With the goal of making the city more international and colorful, Les Abattoirs features works from LA and NYC-based painters Cleon Peterson and Todd James, and contemporary French artist Tania Mouraud.
Cleon Peterson's monumental paintings depict his subjects in violent scenes, covering the walls in a haunting color palette of white, black and red. Peterson continues to shed light on societal problems with his disconcerting portrayals of brutality. In contrast, Todd James' vibrantly colored paintings portray the artist's signature portraits of women captured in a number of different scenes. Tania Mouraud expresses her calligraphic style — a mixture of letters and barcode — through painting, installation, sound, video and performance. One of the biggest rooms of the museum houses seven works from her "Words Mixed" series.
View select works from Peterson, James, and Mouraud in the gallery above. The exhibition is open now and will run until January 5, 2020.
Elsewhere, NYC graffiti artist John "CRASH" Matos launched his new "TEXTURES" exhibition at Kolly Gallery in Zürich, Switzerland.
Musée des Abattoirs
76 Allées Charles de Fitte
31300 Toulouse, France