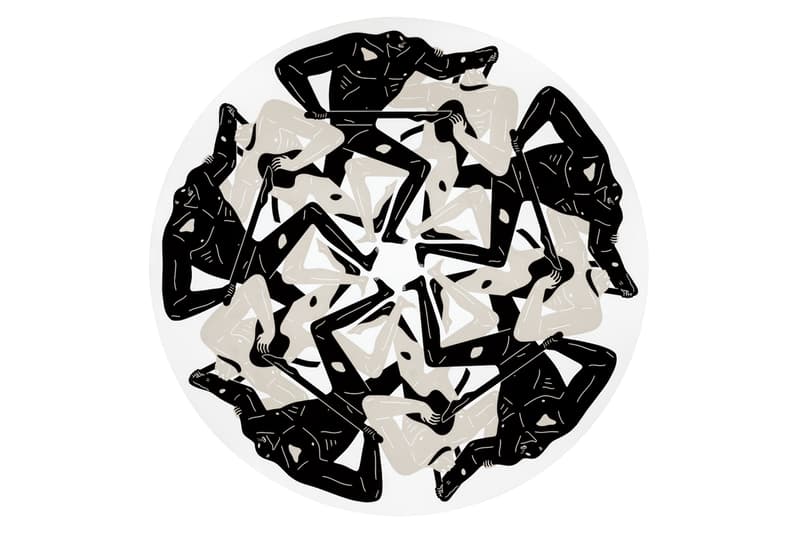 1 of 8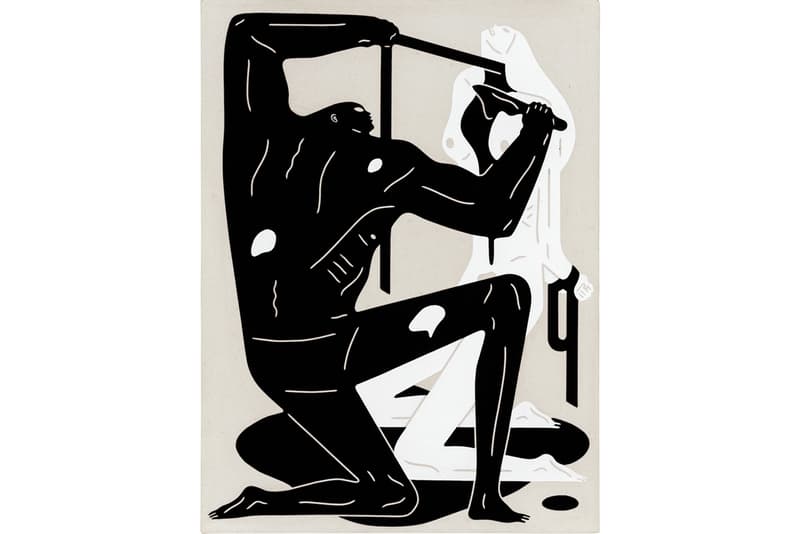 2 of 8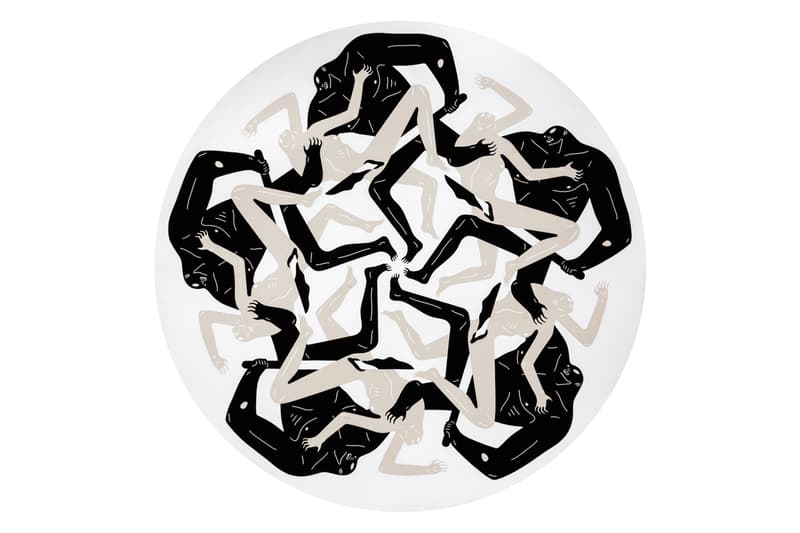 3 of 8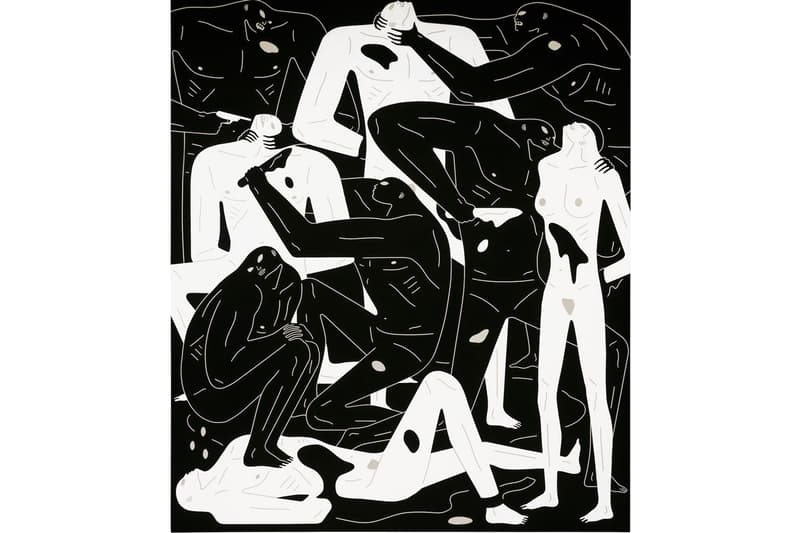 4 of 8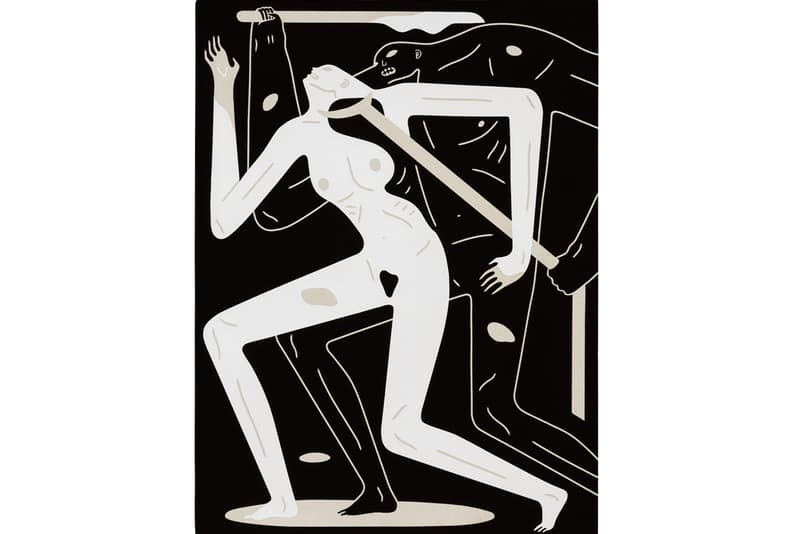 5 of 8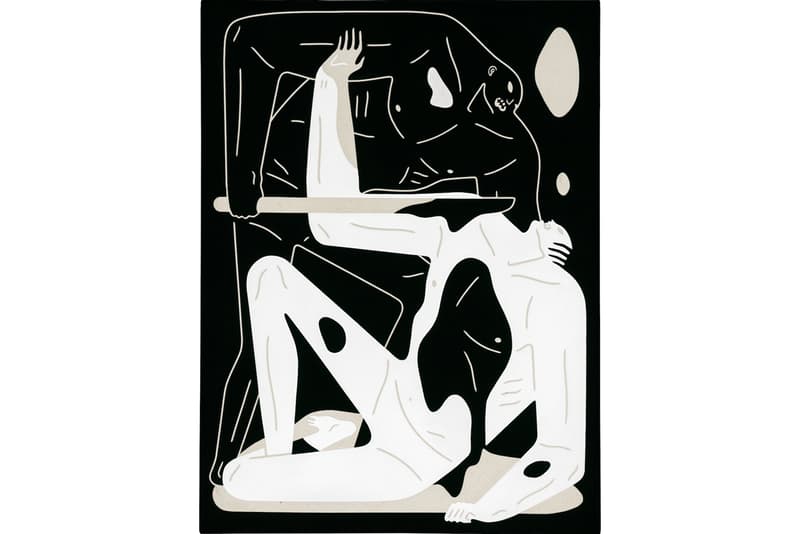 6 of 8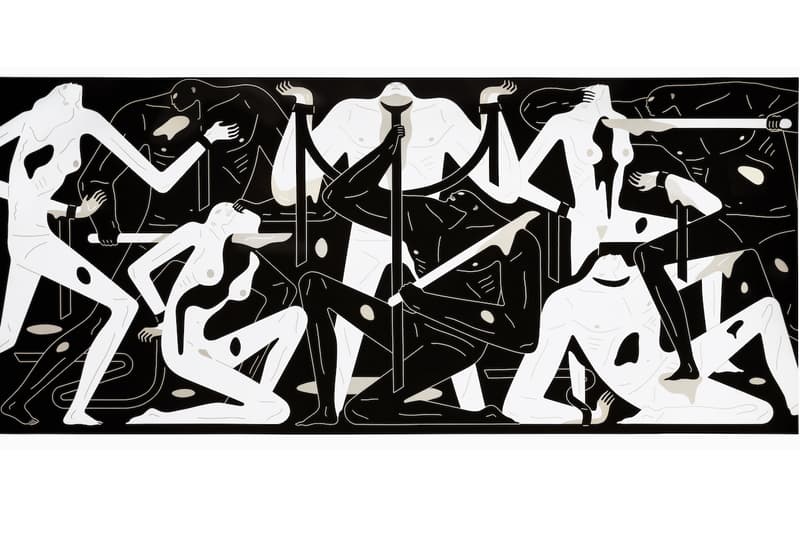 7 of 8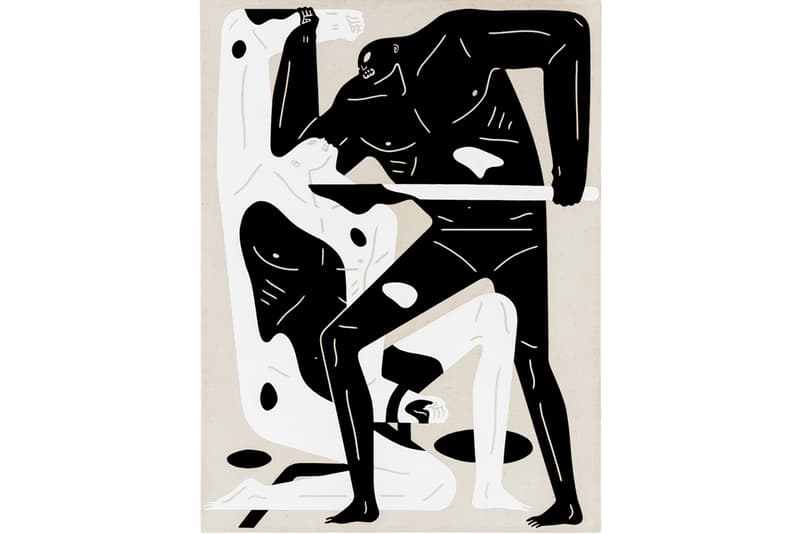 8 of 8
Cleon Peterson Paints Barbaric Scenes in Works for "Stare into the Sun" Exhibition
Large-scale paintings and tondos depicting harrowing imagery.
---
Cleon Peterson is gearing up to launch a solo exhibition in Istanbul's Pilevneli Gallery. Called "Stare Into The Sun," the title of the presentation is inspired by a new original painting of the same name that spans 96 by 216 inches wide. The LA-based artist will introduce a slew of large-scale works including tondos (circular-shaped canvases) that feature his signature characters in minimalist forms.
Peterson continues to shed light on societal issues within the harrowing scenes presented across the new works for the show. Highlighted pieces include Peterson's 'Truth' (18 x 24in) painting that features black and white subjects in the midst of a violent battle, 'Mercy' (72 x 84in) painting that portrays a monochromatic composition packed with his characters, and 'Death Will Have the Final Say' that shows black-painted figures wielding swords and others in chains while set against an abstract backdrop.
View select paintings above and then visit Pilevneli Gallery's website for further details. "Stare Into The Sun" will run through September 10 to October 27.
In other dynamic exhibitions, Dio Horia Gallery in Mykonos will launch an exhibition of works by Iranian artist Amir H. Fallah that explores the political climate and immigrant communities.
Pilevneli Gallery
Yenişehir, Irmak Cd.
No:25, 34435 Beyoğlu/İstanbul
Turkey
Save the date for CLEON PETERSON: STARE INTO THE SUN / Sept 10 — Oct 27, Opening Reception: Tues, Sept 10, 6PM-9PM / PİLEVNELİ Mecidiyeköy, Istanbul – https://t.co/V3Y1vq72Ym pic.twitter.com/oCEUIsqESQ

— cleon peterson (@cleonpeterson) August 13, 2019