Steve Madden Acquires Minimalist Sneaker Brand Greats
A move towards relevance in the sneaker space.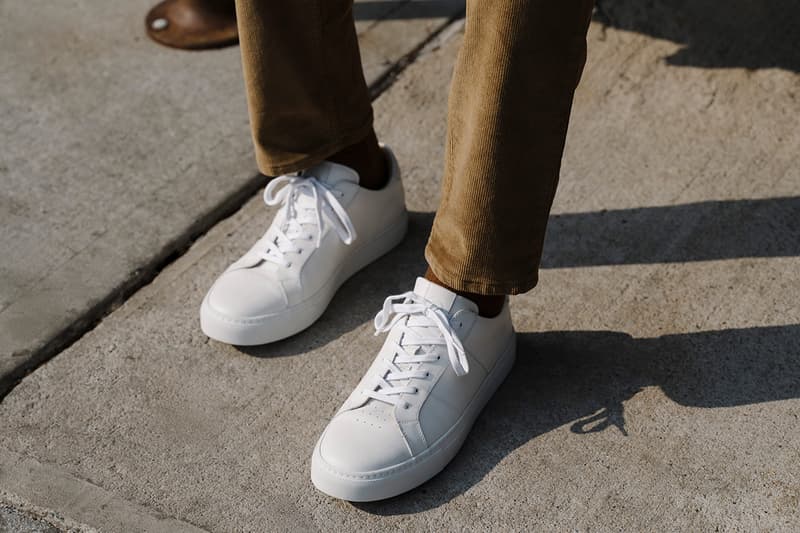 On the heels of Farfetch's major acquisition of New Guards Group, Steve Madden recently announced that it will be acquiring Brooklyn-based sneaker brand Greats to further expand its range of footwear options. Greats was founded in 2014 by Jon Buscemi and Ryan Babenzien who decided to start selling high-quality essential sneakers direct-to-consumer at an affordable price via its website.
The direct-to-consumer business model faired well for the company, as it resulted in  $1.5 million USD in seed funding back in 2015. Recently, Greats decided to expand upon its successful model by opening a store in Soho and by starting a wholesale relationship with Nordstrom, resulting in some impressive numbers. This past year (June 2018 through June 2019), Greats raked in net sales of approximately $13 million USD. "We see significant opportunity to expand the business by combining Greats' strengths—which include an outstanding brand and stylish, classic designs that appeal to today's more casual consumer—with our proven business model, established infrastructure and global reach," says Steve Madden's Chairman and CEO Edward Rosenfeld.
The nitty-gritty details of the acquisition are unclear at this time, but what is clear is that Greats is treating this business move as a learning and growth opportunity. When asked about the acquisition, Greats' Founder and CEO Ryan Babenzein noted his admiration for the footwear empire Madden has created: "[Steve has] created a multi-billion-dollar footwear business from nothing, and there are less than a handful of people in the world who have done that. Getting the chance to collaborate with and learn from Steve and the rest of the Madden Company to accelerate my business is something that made a ton of sense to me." Steve Madden is known for facilitating wholesale distribution for its licensed brands to major retailers and department stores, so it can be assumed that Greats will up its in-store presence as a result of the acquisition.
After a couple of questionable instances of trying to stay on-trend in sneakers, this move appears to be a step in the right direction and an opportunity to gain relevance in the sneaker space for Steve Madden. Following Superga, Greats will be the second sneaker-focused brand in the company's portfolio. "Rarely in my 30 years since I started Steve Madden have I come across an opportunity as exciting as this," notes Steve Madden. "Ryan's shoes are the talk among all the millennial men I encounter. He reminds me so much of myself. We can't wait to explode this thing."
For more in business news, listen to Soulection founder Joe Kay discuss his first business venture in the latest edition of HYPEBEAST Radio's MC/LINE podcast.