Mies van der Rohe's Farnsworth House Lights Up With Red Lasers
Installed in collaboration with Iker Gil and Luftwerk.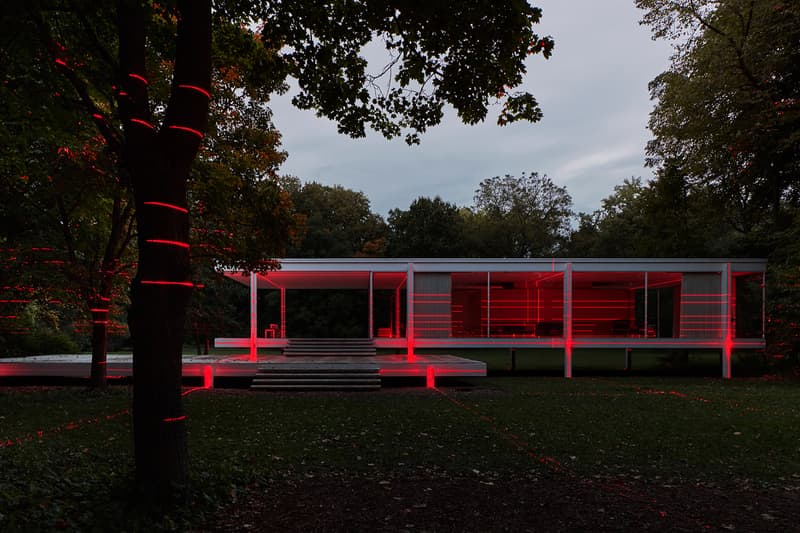 1 of 6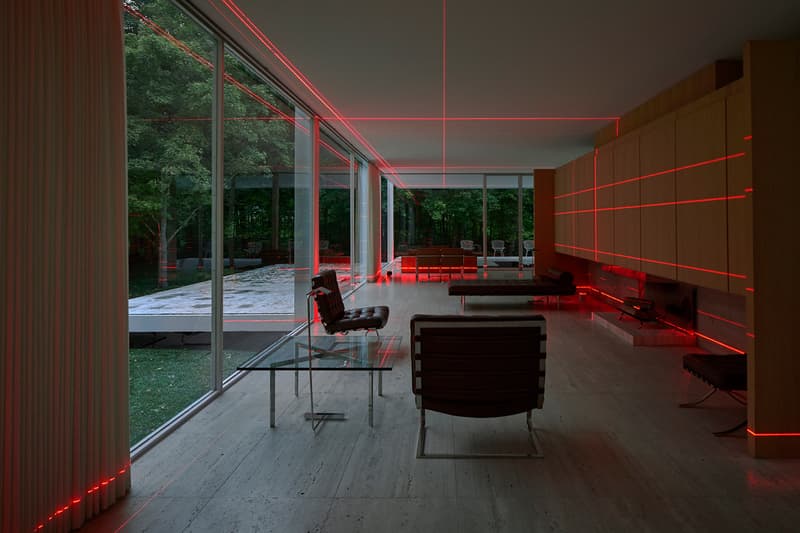 2 of 6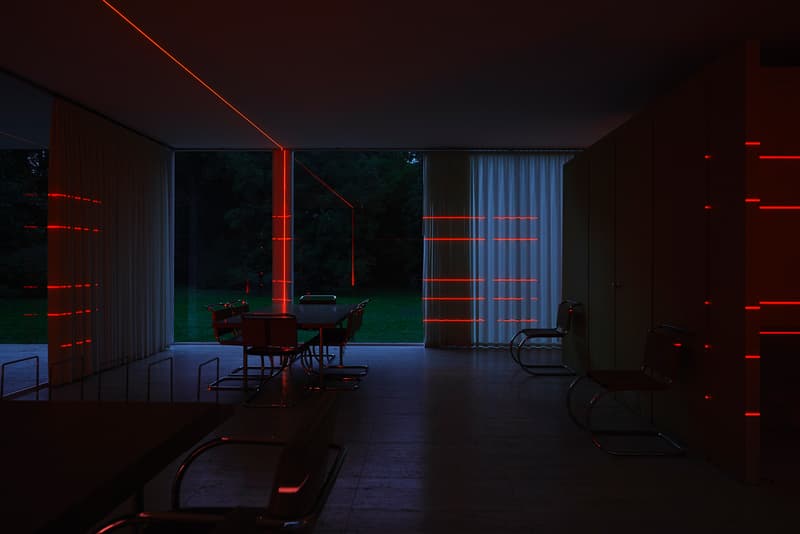 3 of 6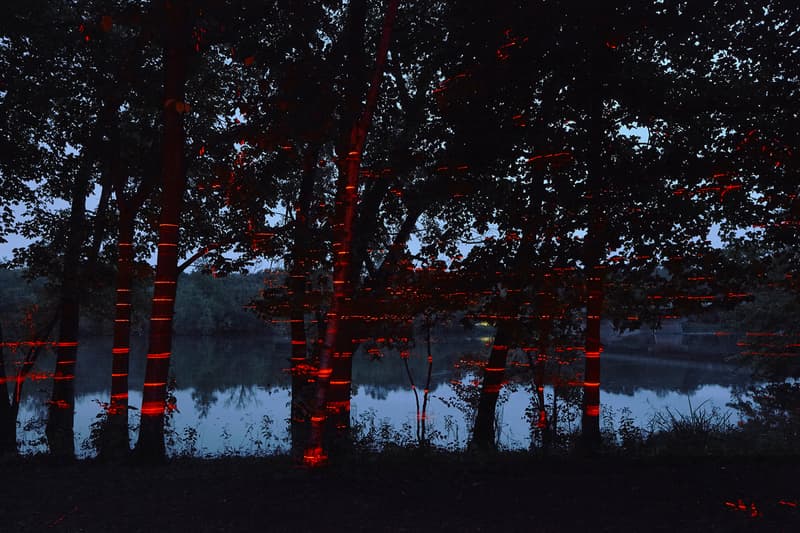 4 of 6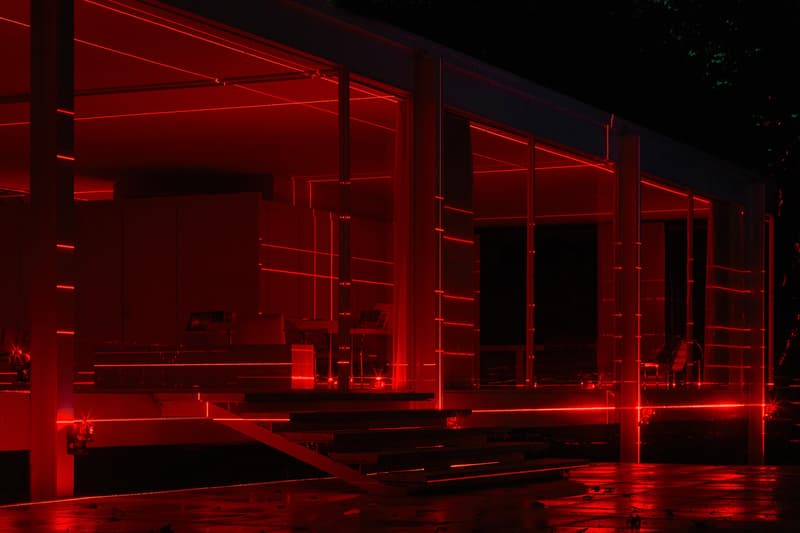 5 of 6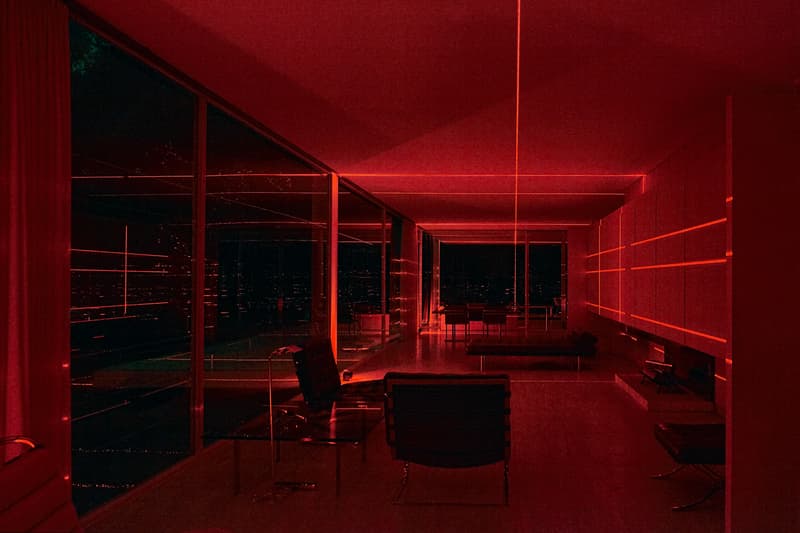 6 of 6
Architect and designer Iker Gil and artistic collective Luftwerk brought their collaborative Geometry of Light installation to Plano, Illinois earlier this month, overtaking Mies van der Rohe's Farnsworth House in conjunction with the Chicago Architecture Biennial. The artwork illuminated countless red lasers throughout the space and the surrounding environment, while custom sounds by Oriol Tarragó enhanced the sensory experience.
Gil and Luftwerk's creation sought to shed light on the minimalistic form and pristine shapes throughout The Farnsworth House. The building was initially constructed in 1951 as the weekend home of a research physician until it officially opened to the public in 2004. "Geometry of Light at the Farnsworth House explores the visible and invisible conditions that shape the close relationship between this historic house and the surrounding trees and Fox River," explained Petra Bachmaier, Sean Gallero of Luftwerk and Gil of MAS Studio. "We are excited to continue the exploration of the work of Mies van der Rohe, initiated at the German Pavilion in Barcelona, and establish a conceptual dialogue between these two exemplary structures of the modern movement."
Geometry of Light made its debut at the German Pavilion in Barcelona in February and is a part of the Year of German-American Friendship 2018/2019 program.
Elsewhere in design, Miguel Ángel Aragones constructed a fluorescent home in Mexico earlier this year, featuring radiant neon lights throughout.