A Neon-Lit House Brings Fluorescent Design to Mexico
An architectural color wheel.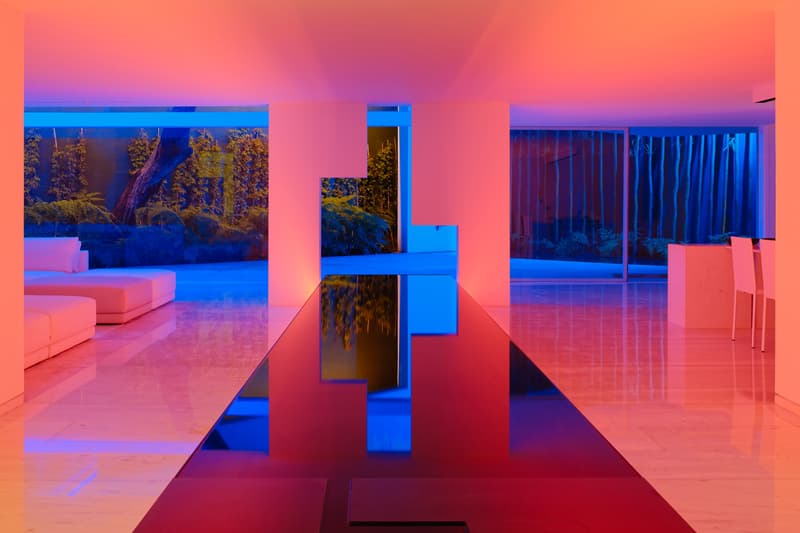 1 of 14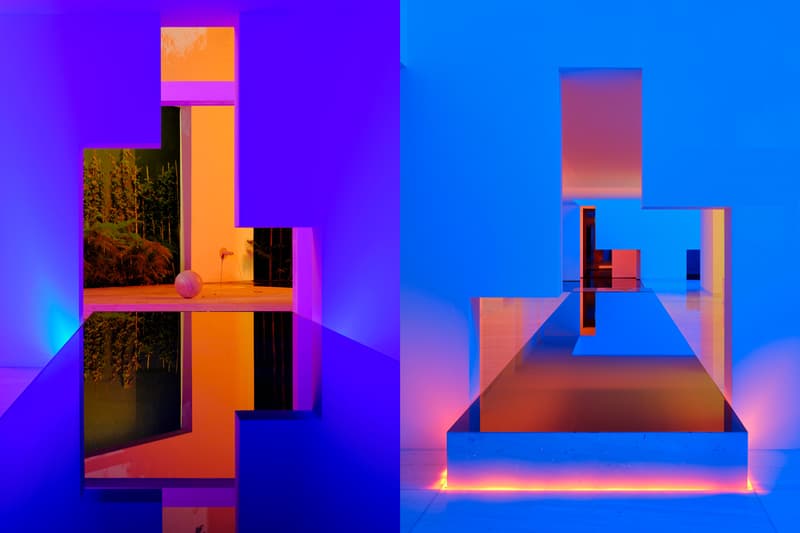 2 of 14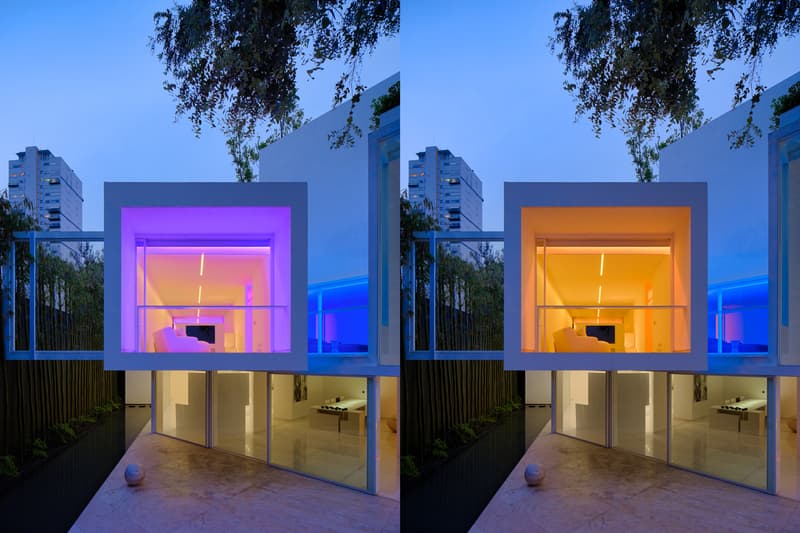 3 of 14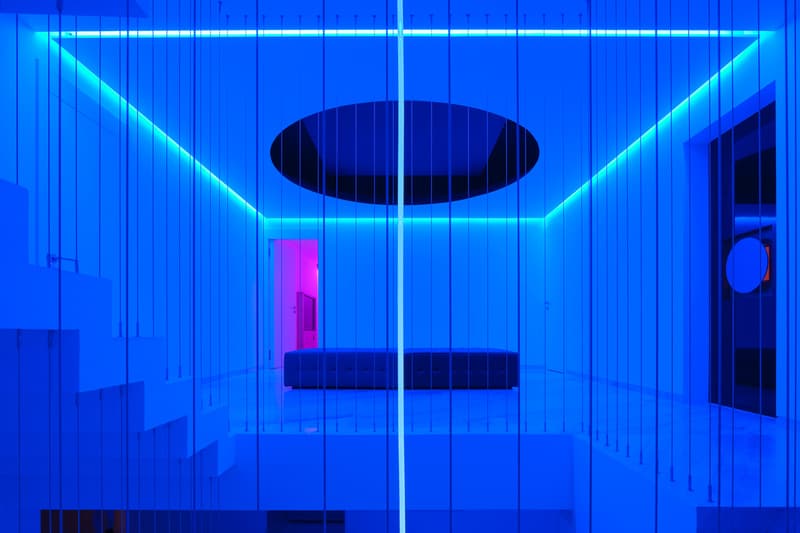 4 of 14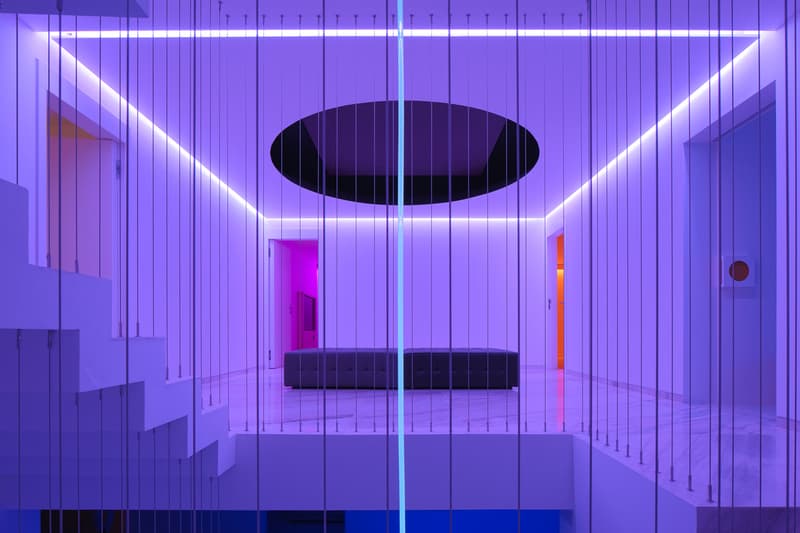 5 of 14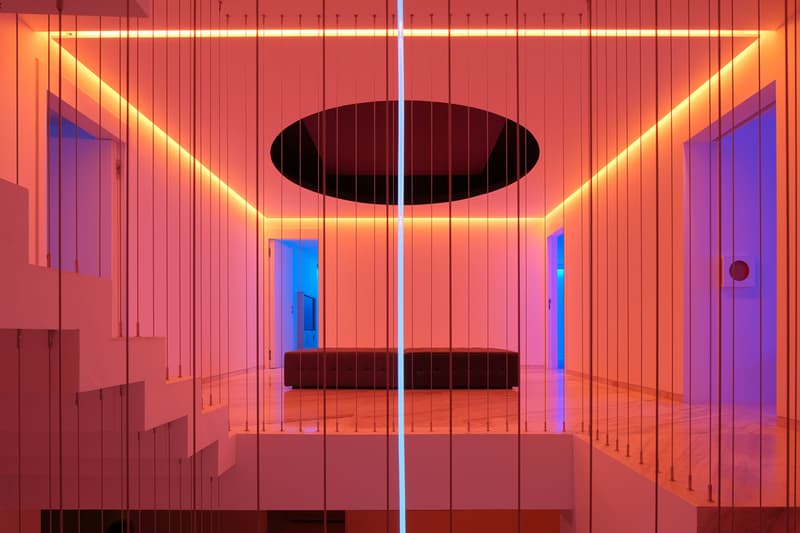 6 of 14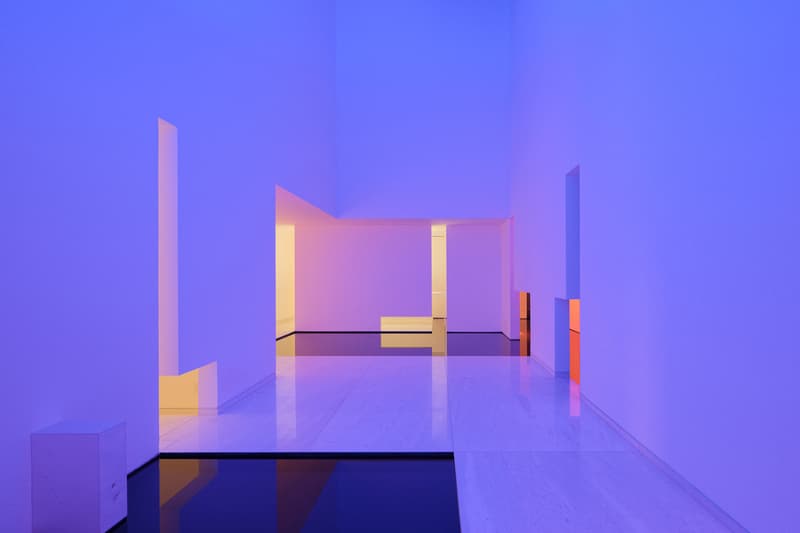 7 of 14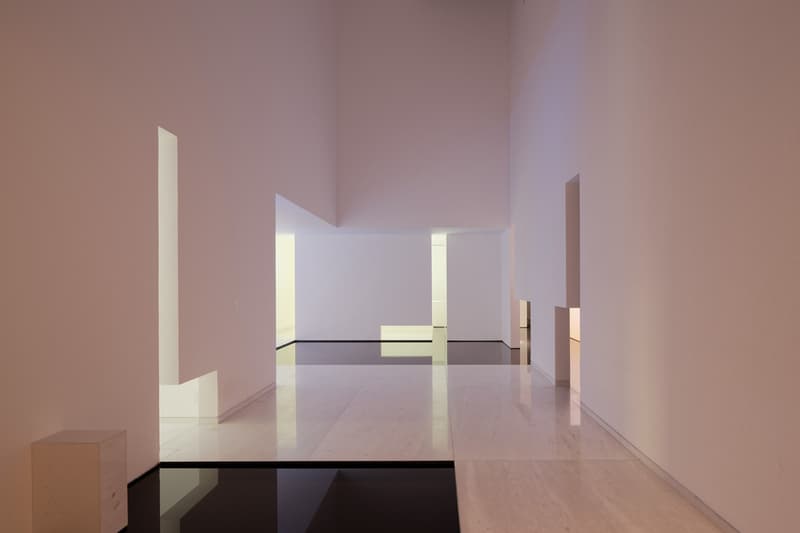 8 of 14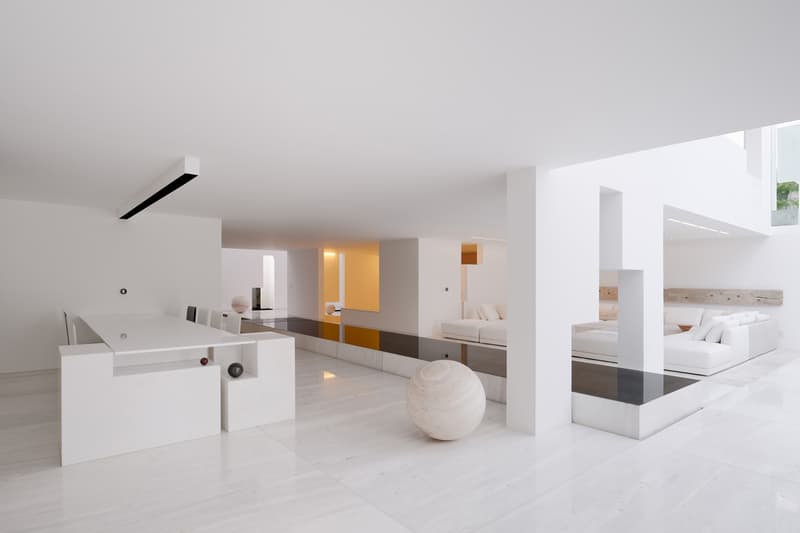 9 of 14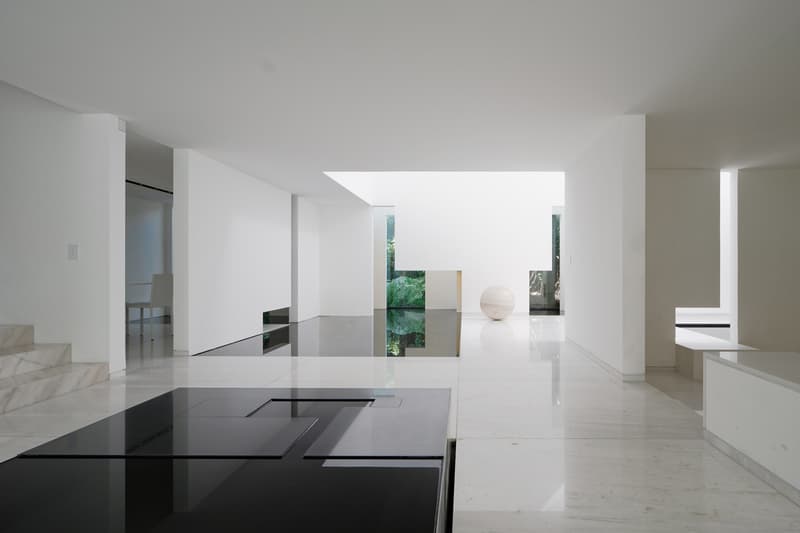 10 of 14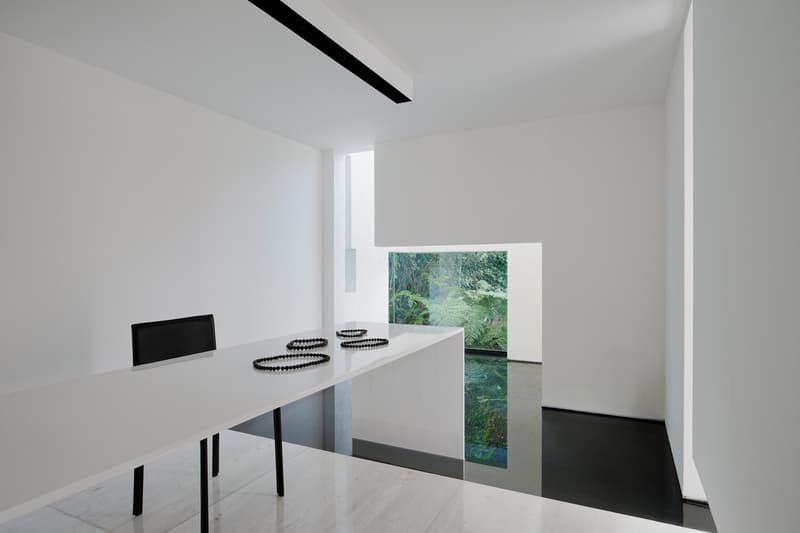 11 of 14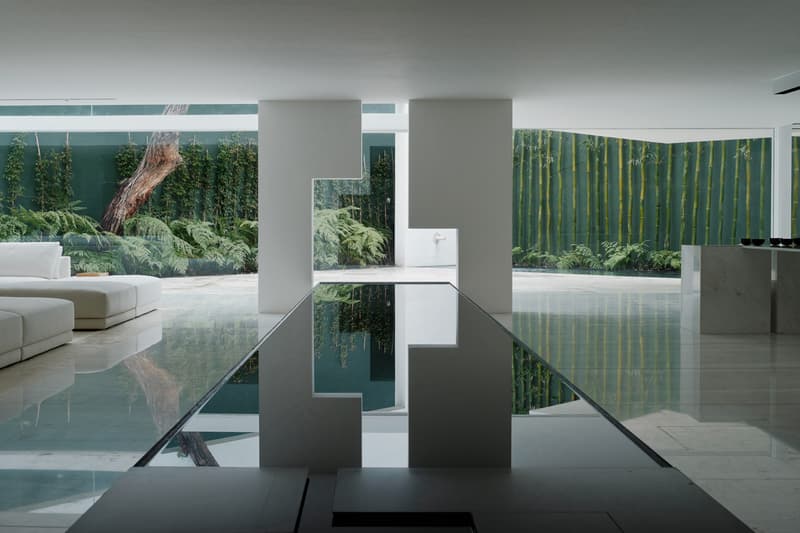 12 of 14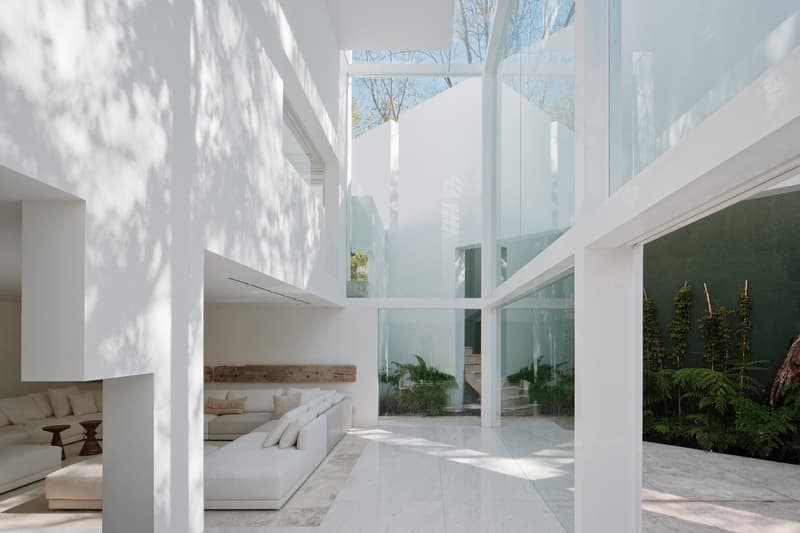 13 of 14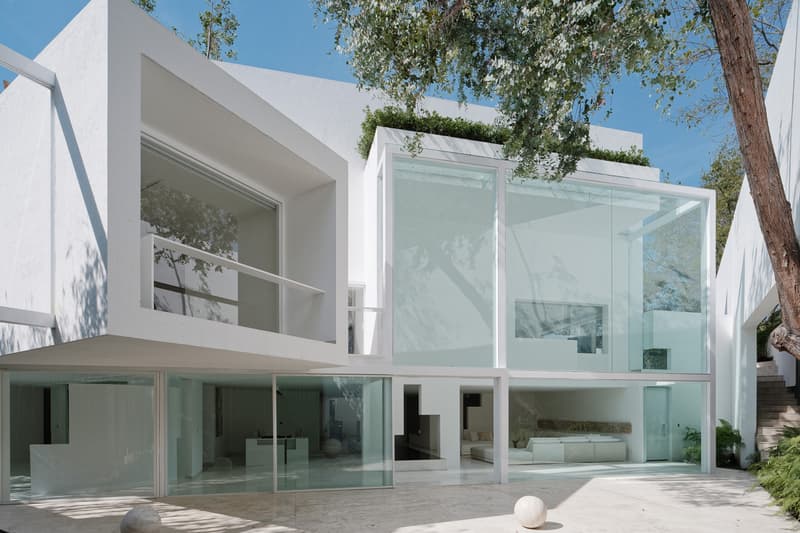 14 of 14
One sure-fire way that a house can stand out in a wooded area is by unleashing a wave of neon lights throughout its surroundings. Such is the case for Miguel Ángel Aragones' Rombo IV residence, a project recently constructed in Bosques de las Lomas, Mexico with a radiant fluorescent design.
The name Rombo IV directly speaks to the architecture firm's rhombus-shaped influence, which actualized through the construction of four bodies (three houses and a studio) that have been assembled together. A first look at the home reveals a quintessentially modern structure, defined by floor-to-ceiling glass windows and a geometric white frame. Moving inside further stamps the minimal blueprint, as details including reflective floors and marble fixtures furnish the space. From there, the architect instituted a unique lighting system to give the building a colorful ambiance. Bright blue, orange, purple, pink and red lights flood the rooms when activated, casting a prismatic glow that seeps into the halls and out of the windows.
For more in design, take a look at Tiago do Vale's Gafarim House in rural Portugal.