Gang Starr's 'One of the Best Yet' Relives Their Unmistakable Sound
DJ Premier honors the late MC Guru with a meticulously sculpted project.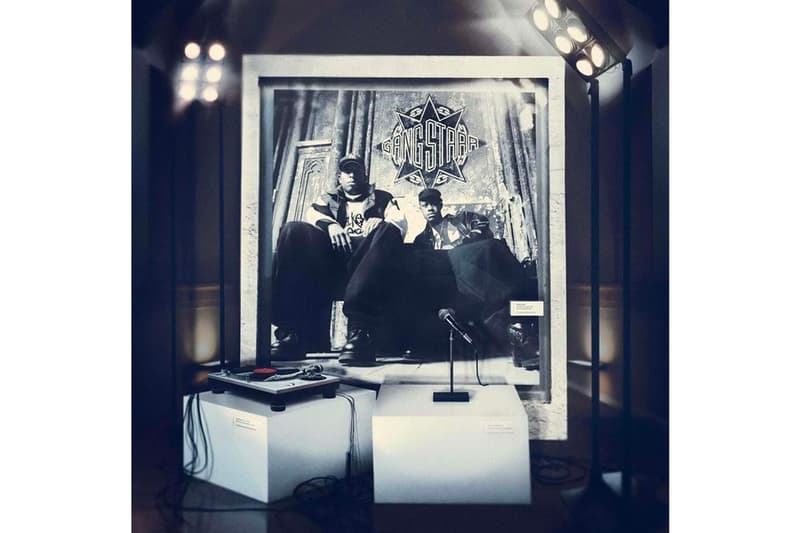 It's been 16 years since Gang Starr, the renowned duo made up of DJ Premier and the late MC Guru, has released a project. Artistically, the twosome has remained one of the most prophetic in the realm of hip-hop — Guru is undoubtedly one of the finest east coast rappers to ever live, while Premier's unmistakable sound has graced some of the culture's most influential records. While much of the discography the two put out seldom sold — the biggest commercial hit being Gold-earning Moment of Truth from 1999 — what they did manage to do was craft a cult-like following around their vision, with Guru spitting immense lyrical prowess atop Premier's expertly sampled beats. Following a tumultuous split between the two after the release of 2003's The Ownerz and the later passing of MC Guru in 2010, DJ Premier took to social media this past September to reveal that a posthumous project was coming our way. Now that project, aptly entitled One of the Best Yet, is finally here.
At just under 40-minutes, the project is filled with a range of well-placed cameos from the likes of J. Cole, Talib Kweli, Q-Tip, and many more, further honing in on the hip-hop sound that they helped usher in throughout the '90s and early 2000s. Heavy boom bap beats and meticulously tuned samples are employed throughout, with Guru's cadence and flow relaying poetics that remind us of his irreplaceable style. What's immediately evident throughout the project is that DJ Premier has crafted a project that isn't aimed at updating, but rather, focused on relaying the duo's timeless sound — One of the Best Yet is a gift for the diehards.
You can stream Gang Starr's latest project below.
For more music news, Earl Sweatshirt is dropping a new project entitled Feet of Clay.