Vince Staples Drops Second 'Vince Staples Show' Episode & New Single "Sheet Music"
Ray J also makes an appearance.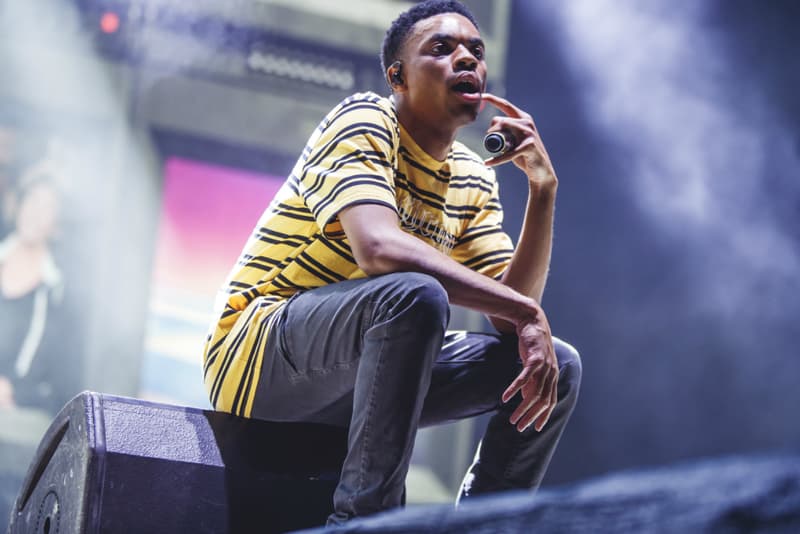 Two months after launching the unique audio-visual campaign for his next studio album, Vince Staples is back with the anticipated second episode of The Vince Staples Show. Notably, the new Vince Staples record that receives the spotlight thanks to today's Calmatic-directed vignette is a single titled "Sheet Music." For the "Sheet Music" iteration of The Vince Staples Show, Ray J also makes an appearance, showing up to confront Vince Staples as he attempts to hide in his home. "Sheet Music" is also Staples' second single for Motown Records. Although the final, official details are scarce, Vince's upcoming LP will serve as the follow-up to last year's FM! LP.
"I'm fine. I feel like life is what you make it and I don't really make it no big deal," Vince Staples shared with Billboard towards the beginning of this year, cementing why he believes his stance towards sobriety and sober living isn't an unusual mindset in the rap game. "One thing with that piece is I'm one of the only urban people on it, and there's way more urban people that don't subscribe to those things. They could have talked to J. Cole about not smoking, they could have talked to Kendrick about it. It was a lot of people to talk to. My whole thing with that is, if we're going to have that conversation, let's have a real one and not make it seem like it's so out of the norm for someone to not do those things. Life is life. I'm blessed to not need that stuff."
You can take a look at episode two of The Vince Staples Show and listen to the popular rapper's latest major single, "Sheet Music," below.
For more, revisit Common, Vince Staples and Swizz Beatz's video for "Hercules."