Someone Crashed Chanel's Runway During Paris Fashion Week
Gigi Hadid calmly escorted the woman off the catwalk.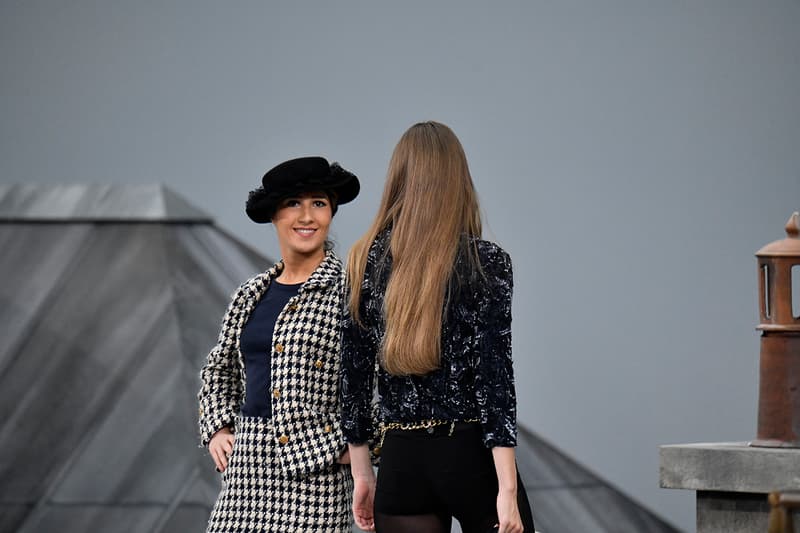 Chanel closed Paris Fashion Week at the Grand Palais with a Parisian roof-inspired Spring/Summer 2020 runway show, but the spectacle ended on a strange note after someone unexpectedly crashed the catwalk. As the models walked their final lap, a guest wearing a houndstooth tweed outfit descended down the stairs from the audience and climbed onto the runway. The surprise catwalker made it all the way to the top of the set before model Gigi Hadid calmly escorted her off the stage. In the footage below, Hadid can be seen approaching the woman and leading her towards the backstage exit.
The crasher has been identified as comedian Marie S'Infiltre who, according to Harper's Bazaar, also crashed Etam's lingerie show earlier this week. It's unclear at this time whether the acts were made as a statement or simply as a publicity stunt, but the comedian recently posted on Instagram explaining that she wanted to do the impossible and joking about her and Hadid's "fight" backstage.
Elsewhere in fashion, Gucci Mane recently starred in the latest Gucci Cruise campaign.
Best @chanel finale video ever: Spot the catwalk- crasher! And spot the security guys running after her! #PFW pic.twitter.com/Wztgsj3jVq

— Vanessa Friedman (@VVFriedman) October 1, 2019