FILA Appoints BTS as Newest Global Brand Ambassadors
The K-pop group will rep FILA across the globe.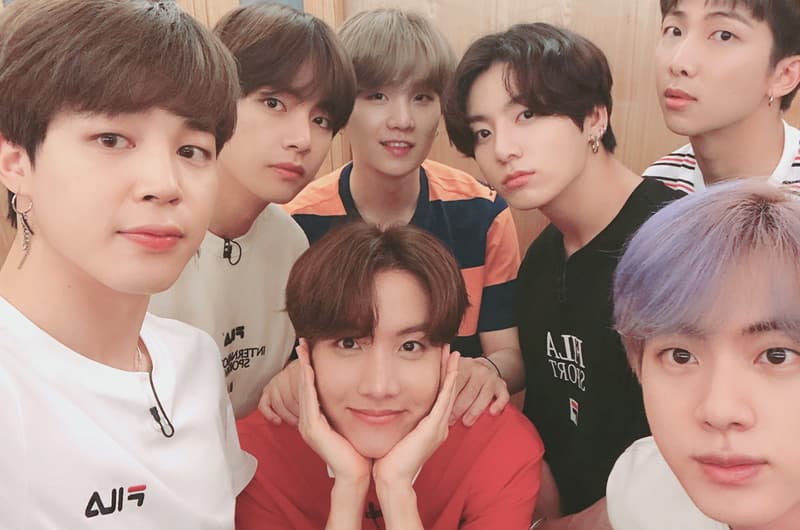 The seven members of BTS will be the newest faces of FILA, as the brand has just signed the K-pop group on as global brand ambassadors. BTS' new contract with the lifestyle brand details that the group will wear FILA both in South Korea and across the globe in the Americas, Europe and the rest of Asia. FILA Korea bought FILA's global brand business rights back in 2007 – since K-pop is on the rise worldwide, this new partnership with BTS will likely help FILA capitalize on the hype.
As part of the announcement, FILA states that the partnership's first ad campaign will release early next year and will show the members of BTS wearing the brand's new styles. "BTS's passion, positivity and their genuine communication with fans are qualities that align with FILA. Their energetic and unique personalities also make them an optimal fit as brand ambassadors," says a spokesperson at FILA on the partnership. "We look forward to creating a meaningful synergy between two global brands."
FILA also teases plans to actively engage consumers and BTS fans in creative ways. "BTS has an incredibly loyal fan base and we will be devoted to communicating with that audience in a very special way."
Elsewhere in business news, Business of Fashion has released its annual list of the 500 individuals at the forefront of shaping today's fashion industry.