A Ma Maniére Opens New Retail-Restaurant Experiment in Houston, Texas
Serving up luxury streetwear, elevated American fare, and good vibes.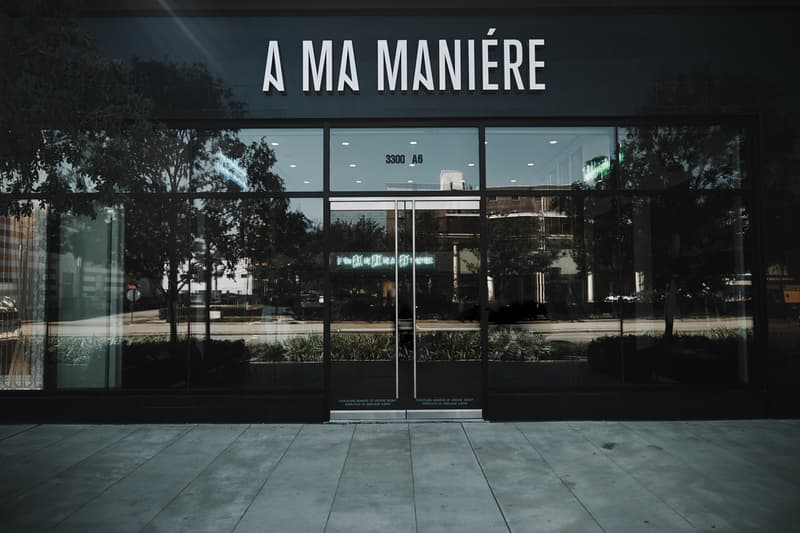 1 of 13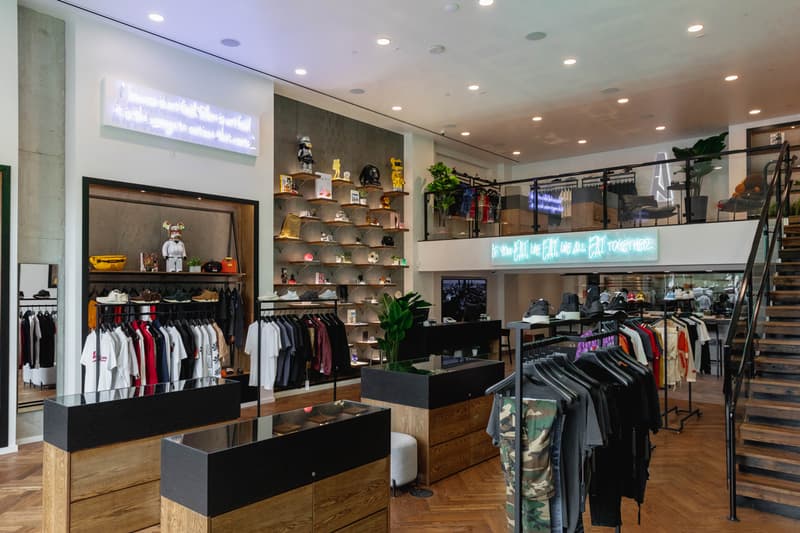 2 of 13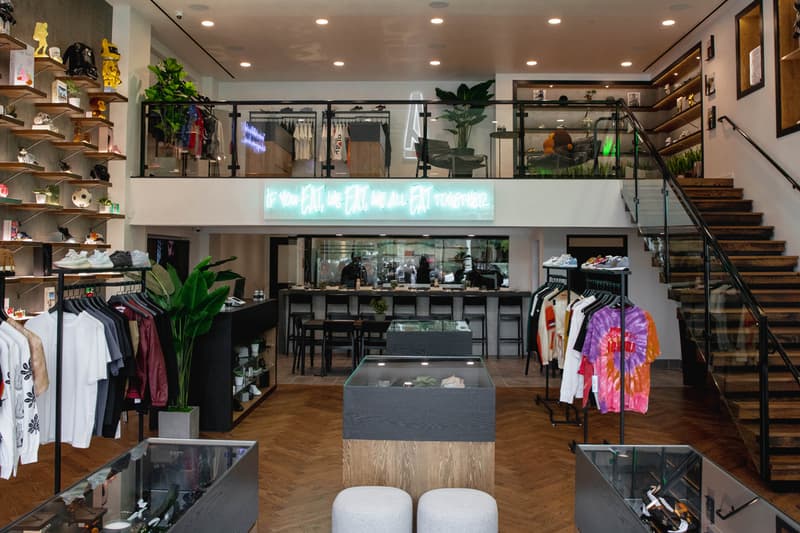 3 of 13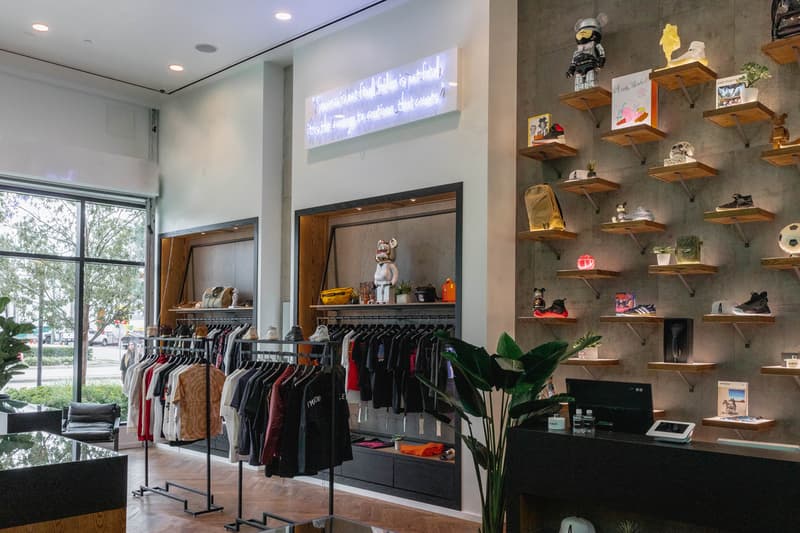 4 of 13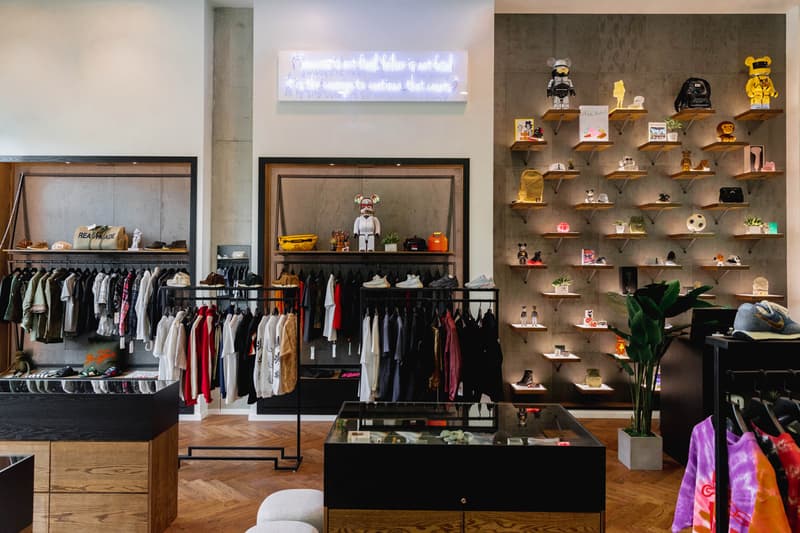 5 of 13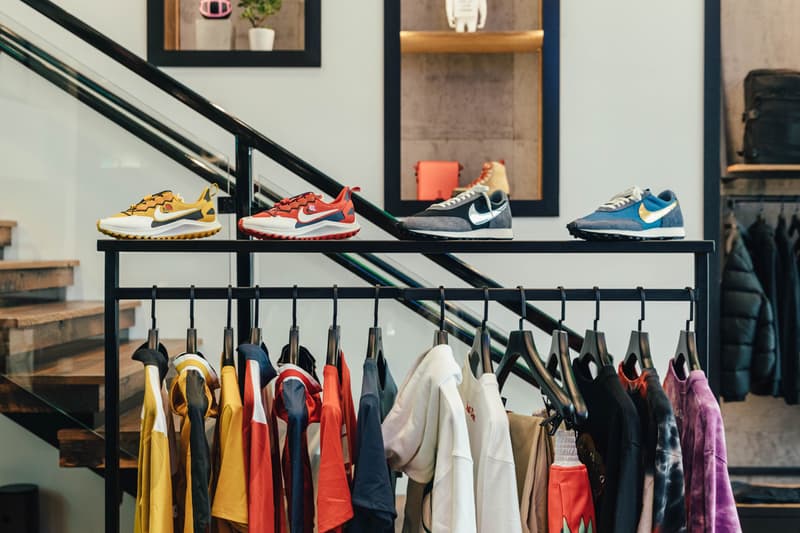 6 of 13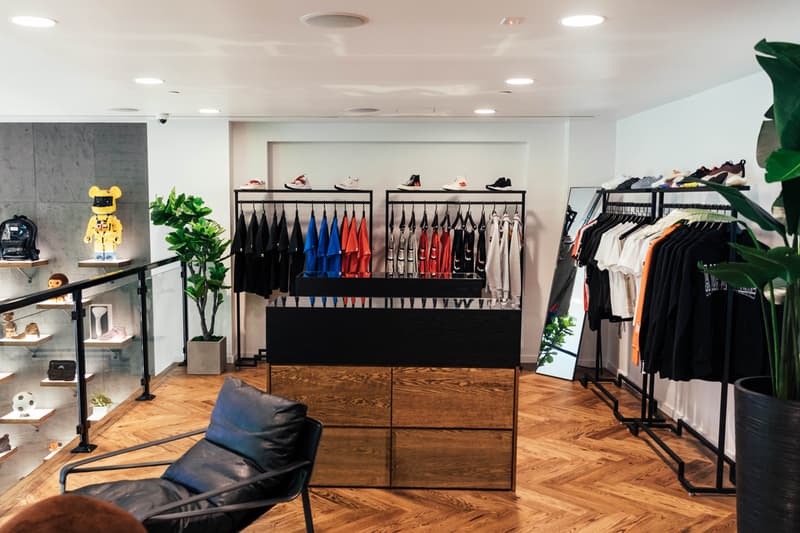 7 of 13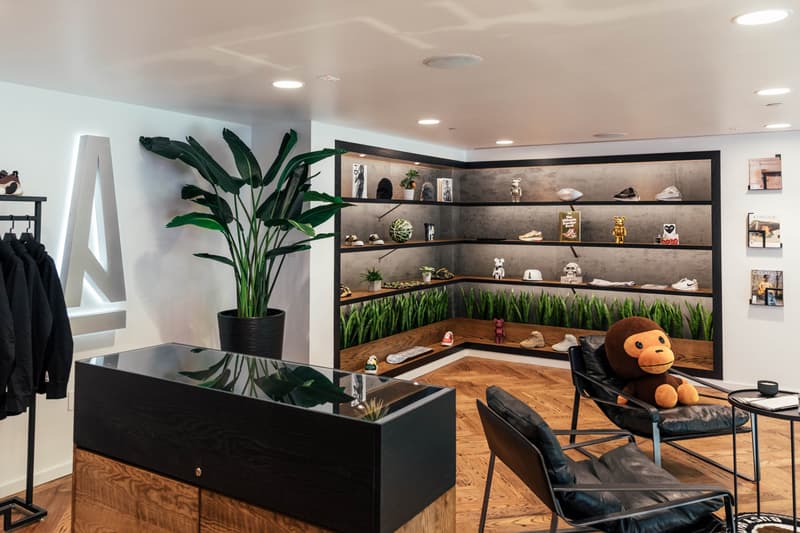 8 of 13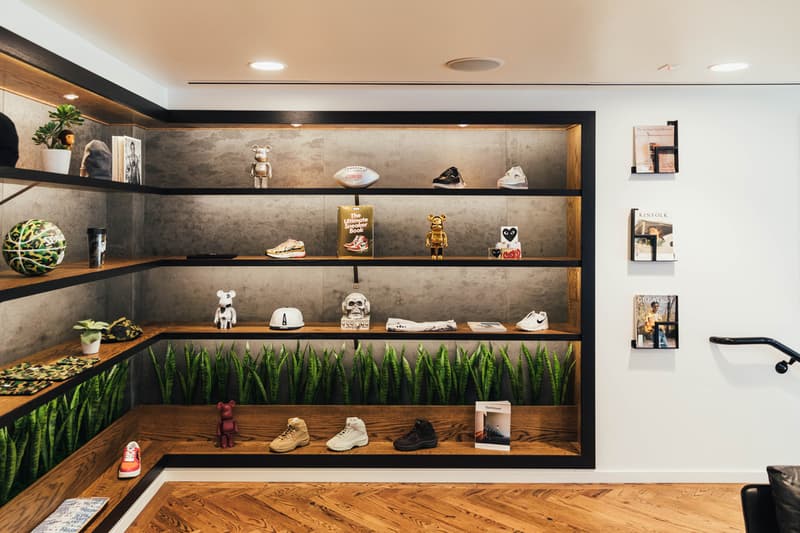 9 of 13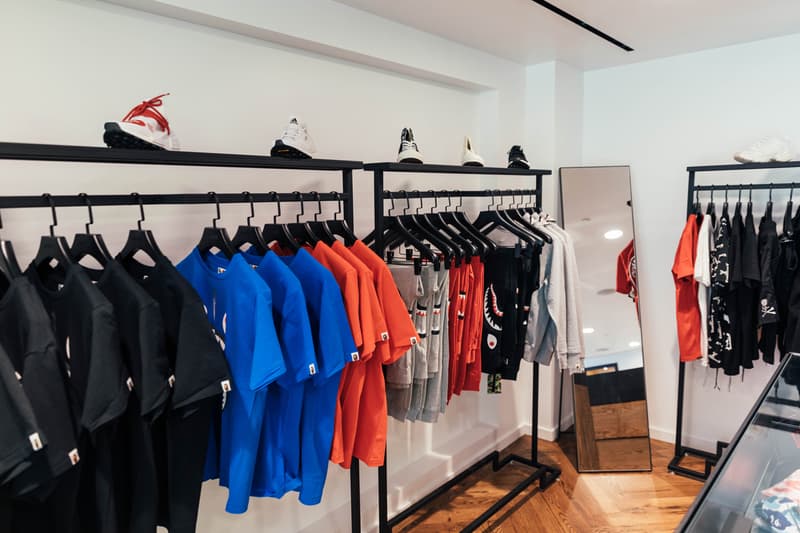 10 of 13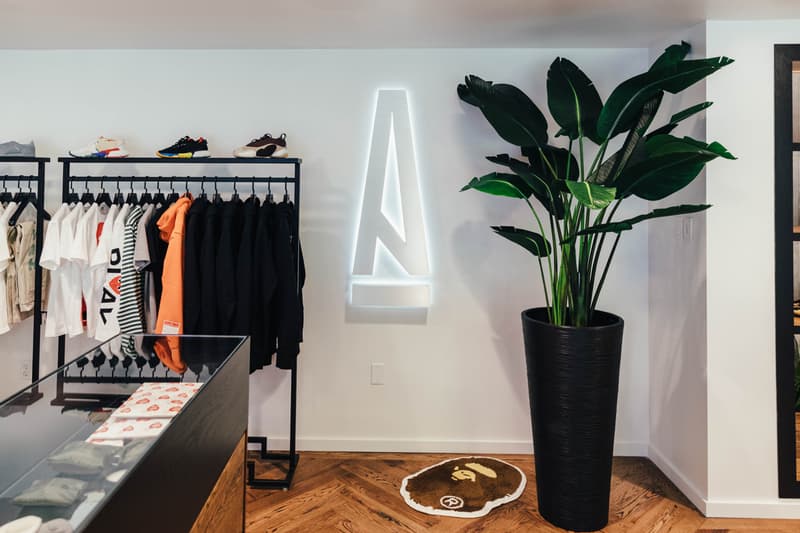 11 of 13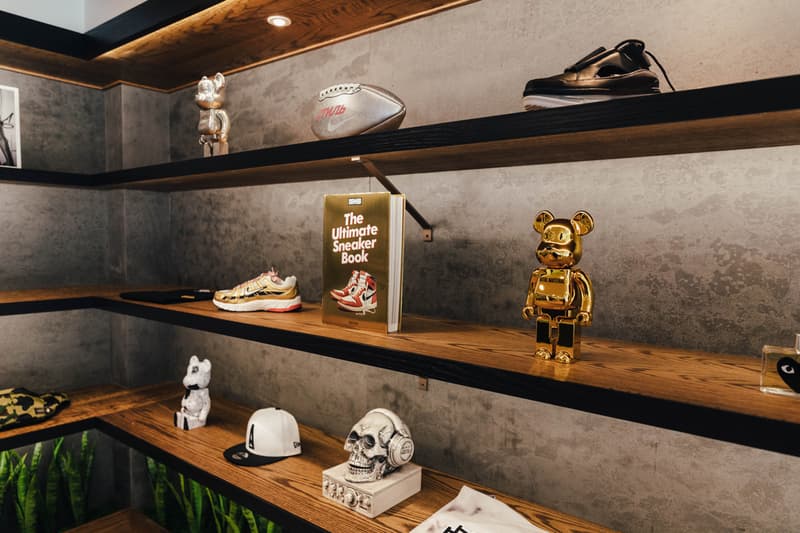 12 of 13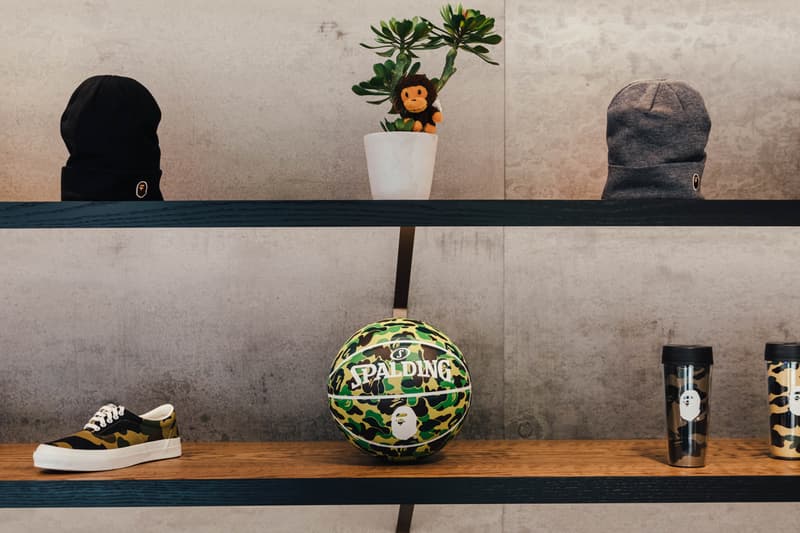 13 of 13
James Whitner adds yet another streetwear outpost to his retail empire with a new A Ma Maniére location in Houston, Texas, however this time, the pioneering entrepreneur has built a mini-restaurant that's quaintly situation in the back of the space.
A Ma Maniére Houston and A Ma Maniére Eats opened this past weekend and both share a two-story shop west of Downtown Houston, AMM's first brick & mortar in Texas. "I love the energy and diversity of Houston," Whitner tells us via the phone. "As you know I've always tried to go in markets that do not have a ton of active boutiques that work in the space of luxury, fashion, streetwear and sneakers, so Houston was an easy choice. I love to be a part of building instead of jumping into the chase of well-established scenes like New York and LA."
Whitner and his company, Whitaker Group, named after the Pittsburgh projects he grew up in, opened his first storefront in North Carolina over a decade ago. Now, the accomplished businessman has 18 locations across 14 cities, including a retail-slash-hotel in Washington, D.C. But why food, we asked, why retail-slash-restaurant?
"Think about what our experiences carry us into daily," Whitner begins to explain. "When you think about the things that are important in a day, it's all about having digestible spaces that the consumer feels comfortable doing more than shopping in. So if I'm going to build an experience and invite the consumer into relax, you should be able to offer them something incredible to EAT. The best conversions happens over a meal, so I wanted to add that element into our environment."
To coincide with this weekend's grand opening, A Ma Maniére and Nike teased a limited-edition Air Force 1, as seen on the foot of James Whitner, of course. The low-cut sneaker features a black and grey color scheme, with black tumbled leather panels, a grey felt Swoosh, suede accents and reflective piping. Unfortunately however, release info is still TBD, so stay tuned for updates.
A Ma Maniére Houston is open now, and Eats, the restaurant portion, will serve food during the same hours of operation, dishing out elevated American fare by Executive Chef Adams Williams. What's more is that AMM Houston will soon be open even later on the weekends, converting itself into an upscale lounge.
Being in the center of a southern hotbed for culture, we asked Whitner what can we expect from AMM Houston and this luxury streetwear dining experience: "I can't give it all up now, but think about this. Everyone loves food. Creatives work in all kinds of elements, so what happens when some of the world's best fashion, sneaker, streetwear and culinary talent have a space where they can work together: FUN HAPPENS."
A Ma Maniére Houston
3300 Kirby Drive #6A
Houston, TX 7709