ICYMI: Sharon Van Etten, YGTUT, Coi Leray, Deerhunter and Sigrid
Some great new albums you may have missed.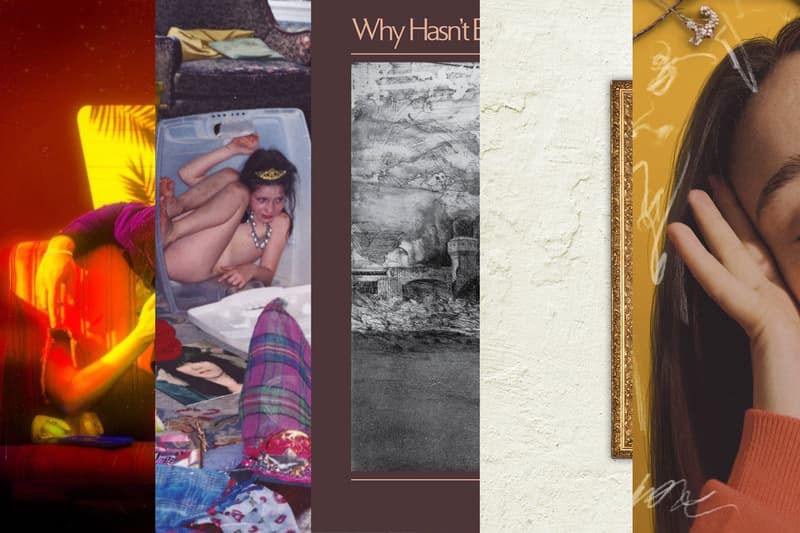 It's been a busy week of music, with a ton of artists are dropping bodies of work. To make sure our readers are all up to speed, HYPEBEAST offers ICYMI, a list of significant new projects, songs and videos that have been recently released but you may have missed. This week's selections include music from YGTUT, Coi Leray, Sharon van Etten, Deerhunter and Sigrid.
YGTUT – I.O.U. [Same Plate Entertainment/Sony]
YGTUT releases his long-awaited I.O.U. EP, his first project since his critically-acclaimed LP, Preacher's Son. The EP is led by two singles, "Get It" and "Mind Ya Business."
"I've been quiet for a while, learning and evolving, being better than I was yesterday," he said. "I owe the fans so much and this year and I'm giving them exactly what they want."
I.O.U. is the teaser to TUT's heavily anticipated follow up full-length album due out later this year.
Coi Leray – EC2 [Republic Records]
Coi Leray — a 21-year-old New Jersey rapper who recently inked a deal with Republic Records — makes her major label debut with the release of her EC2 (everythingcoZ 2) EP. The nine-track project highlights her signature punchy delivery and addictive energy plus is led by her viral hit "Huddy" that currently clocked nearly 700K Spotify streams and is approaching 2 million video views.
Coi most recently joined Trippie Redd on his upcoming Life's A Trip Tour. It kicks off Jan. 26 at Pop's in Sauget, Ill., rolls through major markets coast-to-coast and concludes a month later on February 28 at Showbox in Seattle, Wash.
Sharon Van Etten – Remind Me Tomorrow [Jagjaguwar]
Sharon Van Etten drops her new album Remind Me Tomorrow, four years removed from Are We There. The new project touches on the life that gets lived when you put off the small and inevitable maintenance in favor of something more present.
"I wrote this record while going to school, pregnant, after taking the OA audition," says Van Etten. "I met Katherine Dieckmann while I was in school and writing for her film. She's a true New Yorker who has lived in her rent-controlled west village apartment for over 30 years. Her husband lives across the hall. They raised two kids this way. When I expressed concern about raising a child as an artist in New York City, she said 'you're going to be fine. Your kids are going to be fucking fine. If you have the right partner, you'll figure it out together.'"
Van Etten goes on, "I want to be a mom, a singer, an actress, go to school, but yeah, I have a stain on my shirt, oatmeal in my hair and I feel like a mess, but I'm here. Doing it. This record is about pursuing your passions."
Deerhunter – Why Hasn't Everything Already Disappeared? [4AD]
Deerhunter drops thier eighth studio album, Why Hasn't Everything Already Disappeared? plus will go on an extensive tour that includes dates in Japan, North America and Europe, with newly confirmed shows in Texas and New Orleans. The LP was co-produced by Cate Le Bon and follows up the group's 2015 release Fading Frontier.
Sigrid – "Don't Feel Like Crying" [Records Release]
Norwegian pop star Sigrid releases her new single "Don't Feel Like Crying" ahead of her highly anticipated debut album Sucker Punch, which is due out March 8. The 22-year-old artists sings about human resilience in the face of adversity. "There's a romantic melancholy in the landscape," said Sigrid. "And there's a certain grace to heartache, a sort of…epic grace! I love dramatic pop songs."
She will kick off 2019 with a headlining New York City at Brooklyn Steel on Feb. 20 as well as supporting both George Ezra in March on his mammoth arena tour and Maroon 5 in June across UK and Europe.