PORTER Joins Medicom Toy for BE@RBRICK "TANKER" Figures
Inspired by the Japanese brand's signature bags.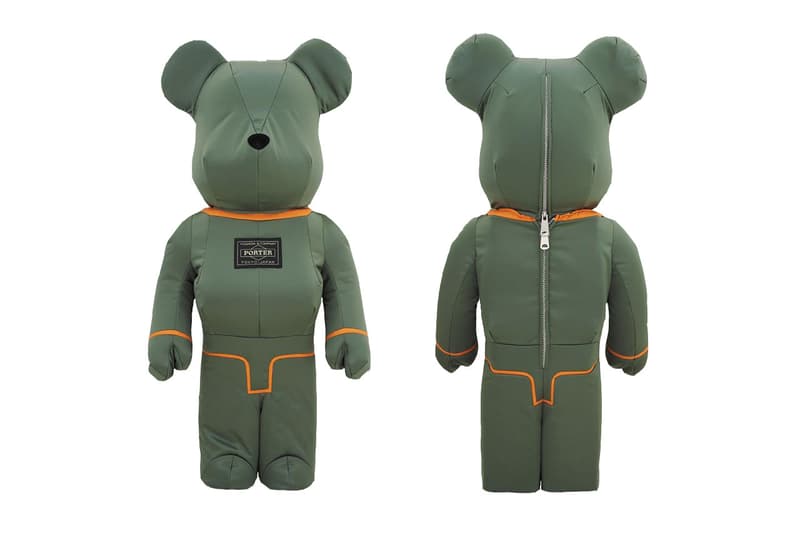 Japan's PORTER has built an international name for itself upon the strength and versatility if its bags and accessories, churning out countless goods since its founding in 1935. The label now rejoins Medicom Toy to celebrate its most iconic piece — the TANKER bag, which boasts a propriety nylon shell executed in familiar sage green and orange hues. 400% and 1000% BE@RBRICKs are the fruit of the joint effort, with PORTER's signature tab located at the figure's chest. Orange seams break up the tonal body, with zippers at the head and back allowing the figure to shed its sturdy nylon suit.
Raffles for the collaborative figure begin on January 17 at PORTER's Japan, Korea, Taiwan and Hong Kong outposts. Compare the figure to one of PORTER's classic Tanker bags below.
Most recently, PORTER's classic TANKER backpack was reimagined by Buzz Rickson.