KFC Has Created a Fried Chicken & Cheetos Sandwich
It's currently available in select southern cities.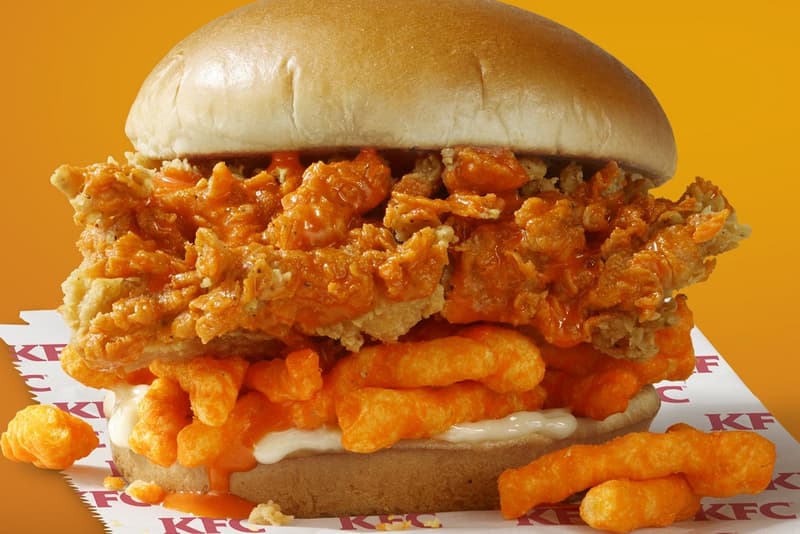 Roy Choi and Krispy Kreme aren't the only ones experimenting with Cheetos-infused products; as of this week, KFC is now testing a fried chicken and Cheetos sandwich in select North Carolina, Virginia and Georgia restaurants.
"Made by coating a juicy, hand-breaded Extra Crispy chicken filet with special Cheetos sauce and placing it on a toasted bun with mayo and a layer of crunchy Cheetos, the Cheetos Sandwich will give you a blast of craveable Cheetos in every bite," reads an official press statement from KFC.
Only time will tell if this new concoction ends up becoming a national offering. Earlier this month, KFC also introduced a gravy-scented candle.
For more, check out HUMAN MADE's collaboration with KFC.