Best Art Drops: Snark Park Cast Totems, Takashi Murakami Lithographs & More
Including Louis Vuitton's new 'Fashion Eye' book series.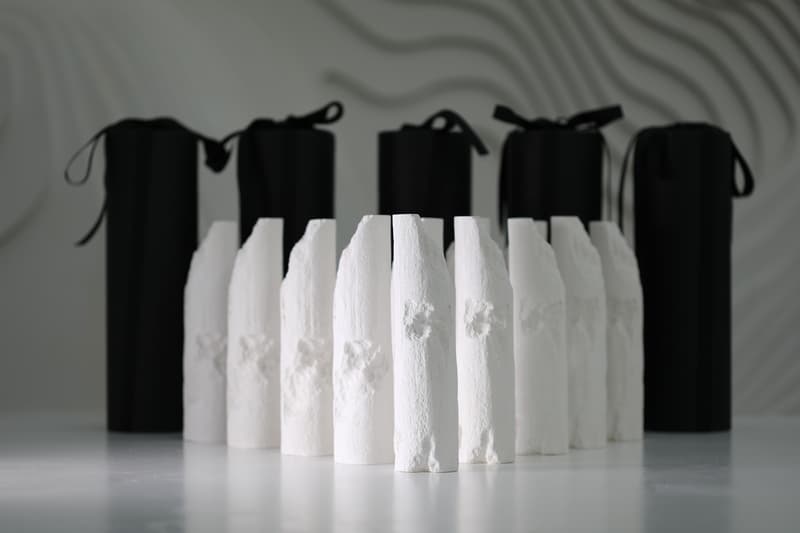 Every week we spotlight the best art drops by notable artists, galleries, museums and contemporary art platforms across the globe. Listed items typically encompass limited edition artworks, prints, collectible figures, collaborative merchandise and more.
For this week's installment, Snark Park will give away special cast totems, Kumi Contemporary launches Takashi Murakami lithographs, The Noguchi Museum reissues its Tom Sachs Light Sculpture collaboration, Louis Vuitton purveys its new Fashion Eye book series, and talented illustrator Evan M. Cohen will soon release a new print.
Check out the list below.
Snark Park to Give Away Cast Totem Sculptures
Release Date: Available January 31 at KITH SoHo
Release Price: Free
To celebrate the forthcoming launch of Snark Park, Snarkitecture teamed up with KITH to launch an installation preview at the retailer's store in NYC's SoHo neighborhood. The first 50 people to arrive at the shop will be given limited edition cast totem sculptures. These art objects will be featured in the installation that is essentially a preview for the actual one to be displayed at the Hudson Yards exhibition space this March. Furthermore, those attending the preview will also be the first to sample the new Snark Park x KITH Treats ice-cream flavor.
Kumi Contemporary Releases Takashi Murakami Lithographs
Release Date: Available now
Release Price: $2,500 USD on Kumi Contemporary's website
Leading online seller of Japanese contemporary artworks, Kumi Contemporary, just listed a limited edition lithograph by iconic artist Takashi Murakami. In an edition of 300, the offset lithograph entitled Kansei: The Golden (2014) measures 27 x 27 inches. The artwork features the artist's signature Flowers characters alongside more realistic visuals of diverse flora in Murakami's Superflat method. Each piece is signed, numbered, and dated by Murakami.
The Noguchi Museum Relaunches Its Tom Sachs Command Service Module Lamp
Release Date: Available now at The Noguchi Museum's website
Release Price: $1,200 USD
In 2016, The Noguchi Museum teamed up with acclaimed American artist Tom Sachs on a special edition light sculpture entitled Command Service Module Lamp. The art-meets-design object centers upon the late Japanese artist's luminous and lightweight structure with Sachs' black and white sketches embellished across the lamp. The illustrations were inspired by NASA's work and aerospace engineering. The duo has released limited units that are once again available online.
Louis Vuitton Unveils Latest Fashion Eye Travel Book Series
Release Date: Available now on Louis Vuitton's website
Release Price: $62 USD each
Louis Vuitton's beloved Fashion Eye book series has arrived with new titles and photographer contributions. With this latest series, the luxury label offers striking visuals with five new locations and fashion photographers in the respective titles: Cretto di Burri by Oliviero Toscani, Iranby Harley Weir, Geneva by Paul Rousteau, Silk Road by Kishin Shinoyama and Bali by Quentin de Briey. Each book is crafted with a silkscreen-printed cloth binding and provides 50-100 photographs exploring the author's personal connection to their respective city, region or country.
Artist Evan M. Cohen Debuts New Print Release Entitled Hold On
Release Date: Available February 1 on Evan McCohen's website
Release Price: TBC
Comic book artist and illustrator Evan M. Cohen took to Instagram to unveil a limited edition print entitled Hold On. Set to release this Friday, the artwork introduces a new visual narrative in the artist's ubiquitous strip series. The square-shaped print portrays a human hand holding a burning flame in the palm of his or her hands with text expressing "Try To Hold On/ To What/ Matters Most." Measurement details and edition numbers are still pending.