adidas Sees a 600% Increase in YEEZY Sales
Ye's pledge to lace everyone was a good step after all.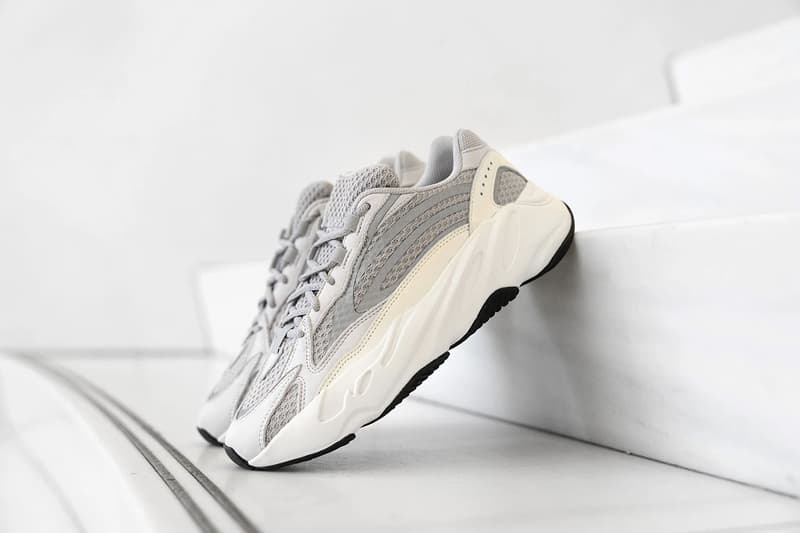 Kanye West promised YEEZY's for everyone, and it looks like his pledge has made a valuable return for adidas. Widespread releases opened up the market for consumers to get their hands on pairs of 350s, 500s and 700s, allowing for sales to grow by no less than 600% in Q4 of 2018.
NPD Group's Matt Powell also noted that sports lifestyle silhouettes, which includes casual and athletic-inspired pairs, grew by 10% in Q4, while Jordan Brand and Converse declined. Nike saw an increase in sales, a promising step that solidifies them as the world's largest athletic footwear company.
West's political viewpoints once again appear not to have diminished sales, yet Powell also notes remains unknown whether adidas' selling streak will remain strong as more pairs are poised to hit the market.
With a number of spring-ready YEEZY releases slated for the months ahead, only time will tell how successful Ye's production tactics will continue to be.
In other footwear news, Nike takes it West just in time for the NBA All-Star Game. 
The "democratization" of Adidas's Yeezy franchise also led unexpected gains in Q4, with sales up more than 6X. Whether Yeezy can withstand the pressure of the expanded allocation remains to be seen.

— Matt Powell (@NPDMattPowell) January 28, 2019