NFL Cancels Maroon 5's Pre-Super Bowl Press Conference
Amidst the ongoing controversy.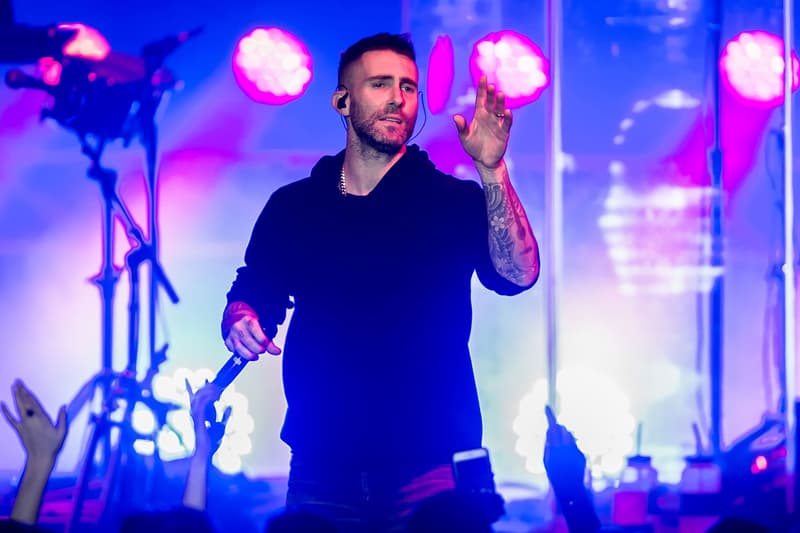 The ongoing controversy surrounding this year's Super Bowl musical acts is still making headlines, this time with reports stating the NFL has now canceled Maroon 5's pre-game press conference.
With the big game just over one week away, the league has decided to forgo the annual news conference altogether considering the backlash seen from the music world. Instead the NFL will include a "cross-platform rollout of behind-the-scenes footage and content from each of our halftime performers." Since it was announced Maroon 5 would be performing, thousands of fans signed a petition asking the Los Angeles band to step down from the Super Bowl LIII halftime show following the controversy around Colin Kaepernick. Maroon 5 will be joined by Travis Scott and Big Boi, all who have been encouraged to take a knee during their performances.
The "Take a Knee" movement began in 2016 by then San Francisco 49ers quarterback Kaepernick. The gesture has since been seen during the playing of the U.S. national anthem to protest against police brutality and racial inequality. Artists including Cardi B and Rihanna have also been rumored to have turned down the Super Bowl LIII halftime show to show support for Kaepernick. The 2019 Super Bowl will take place on February 3 in Atlanta.
The official NFL statement reads:
"Maroon 5 has been working hard on a Pepsi Super Bowl LIII Halftime Show that will meet and exceed the standards of this event. As it is about music, the artists will let their show do the talking as they prepare to take the stage this Sunday. Starting with the Pepsi Super Bowl LIII Halftime Show announcement, we began a cross-platform rollout of behind-the-scenes footage and content from each of the halftime performers. Instead of hosting a press conference, this social and digital media rollout will continue through Sunday across our owned and operated media assets as well as through the platforms of the artists."
— NFL345 (@NFL345) January 29, 2019