The Fully Electric Porsche Taycan Will Come With Three Years of Free Charging
The automaker has plans to double its production.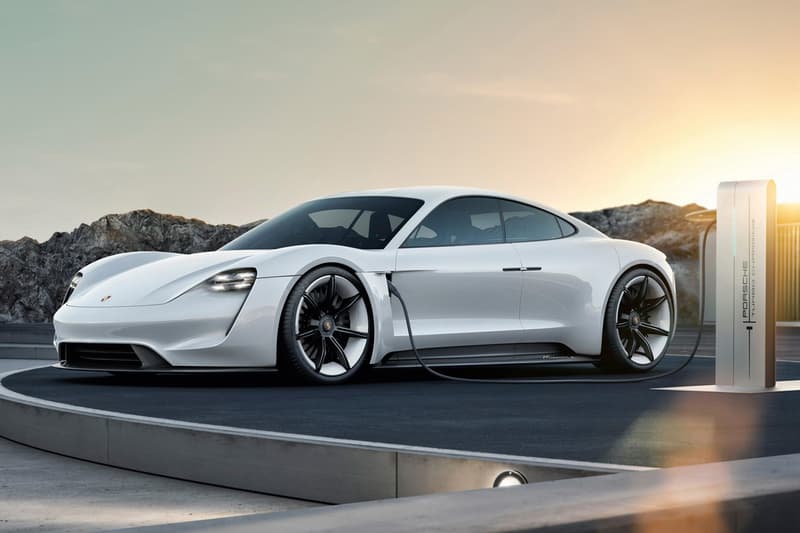 Ahead of the release of its first all-electric vehicle, Porsche recently announced that the Taycan will come with three years of free charging.
The German automaker teamed up with Electrify America to give owners of the Taycan three years of unlimited charges, up to 30-minutes at each use. Electrify America currently operates 500 highway charging stations spread across the United States. Additionally, all 191 Porsche dealerships will also be installing fast-charging points to accompany the Taycan's 2020 release.
Serving as Porsche's debut into the electric vehicle market, the Taycan features a proprietary battery technology that recharges at rates up to 350 kilowatts, almost three times greater than Tesla's batteries. Four minutes of charging is estimated to add 60 miles of range.
Although the car is set to be officially unveiled at the 2019 Frankfurt Motor Show, Porsche has already announced it is going to double initial production numbers from 20,000 to 40,000 units. No official pricing notes just yet, but the Porsche Taycan will be hitting showrooms early 2020 and will be priced between $90,000 USD to $140,000 USD.
For more automotive news, Aston Martin puts together an AMR Performance Track Pack for its Valkyrie hypercar.