Here's Another Chance to Buy Tom Sachs' Command Service Module Lamp From 2016
A piece of history.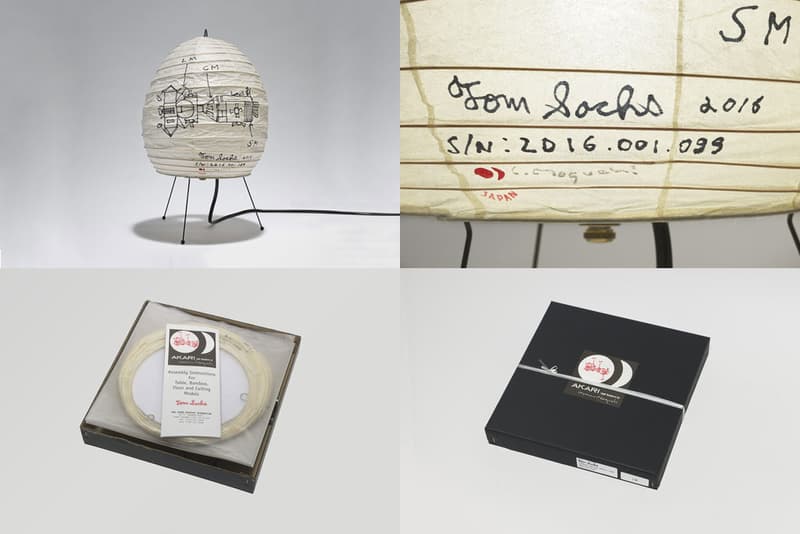 Originally created in 2016 for Tom Sachs' Tea Ceremony exhibition with The Noguchi Museum, a limited set of Noguchi's Akari light sculptures with artwork from the designer were also made available but quickly sold out. However, fans that missed out now have a second chance to get their hands on the coveted item.
The iconic light fixture features Sachs' artistic drawings that visualize his not so secret love for NASA, space exploration and aerospace engineering. Using Noguchi's model 1N lamp, the designer adds his twist on it by adding ink in the form of an Apollo-era lunar lander and finishes it off with signature doodles and markings. Only 110 were made and each hand-drawn piece vary in a unique nature so no two are the same.
The Tom Sachs Command Service Module Lamp can be purchased at The Noguchi Museum's online shop for $1,200 USD. In related Tom Sachs news, the Nike SB team took inspiration from his wildly popular Mars Yard colorway concept and launched a new Team Classic sneaker with it.