Riccardo Tisci Unveils New "Thomas Burberry Monogram" T-Shirt
Available for just 24 hours.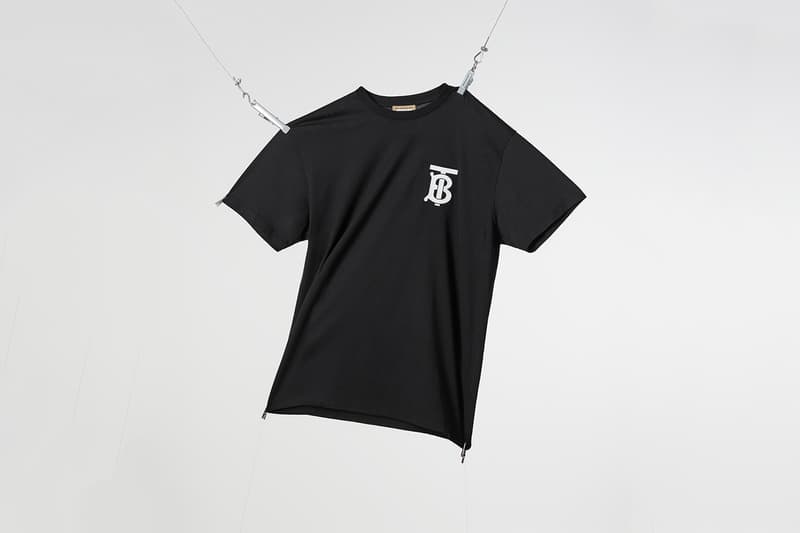 After announcing that his first Burberry collection will be available from Instagram and WeChat via 24-hour product releases, Riccardo Tisci has now dropped the first piece. Named the "Thomas Burberry Monogram" T-shirt, the piece comes in either black or white and features an interlocking T and B graphic in tribute to the label's founder. The tee will be available for 24 hours beginning at 12PM BST on September 13.
The T-shirt is the first piece of Tisci's "Drop Zero" for Burberry, and will be followed by select items from the designer's first runway collection for the label. These pieces will be available via Instagram, WeChat and at the Burberry flagship store in London beginning on at 5.30PM BST on September 17.
Recently, Burberry announced that it will stop burning unsold stock and will go fur free.