The Ronaldo-Messi Debate Continues: Both Players Have Same 'FIFA 19' Rating
Check out the top ten 'FIFA 19' players and their ratings.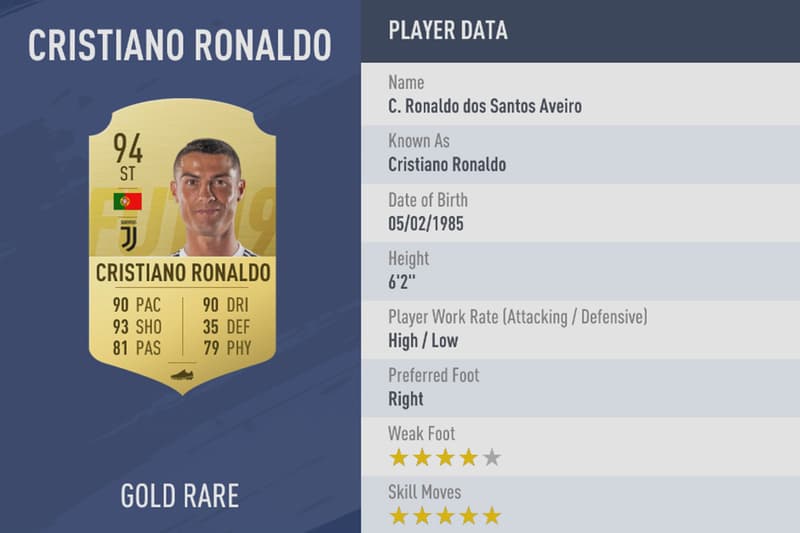 1 of 2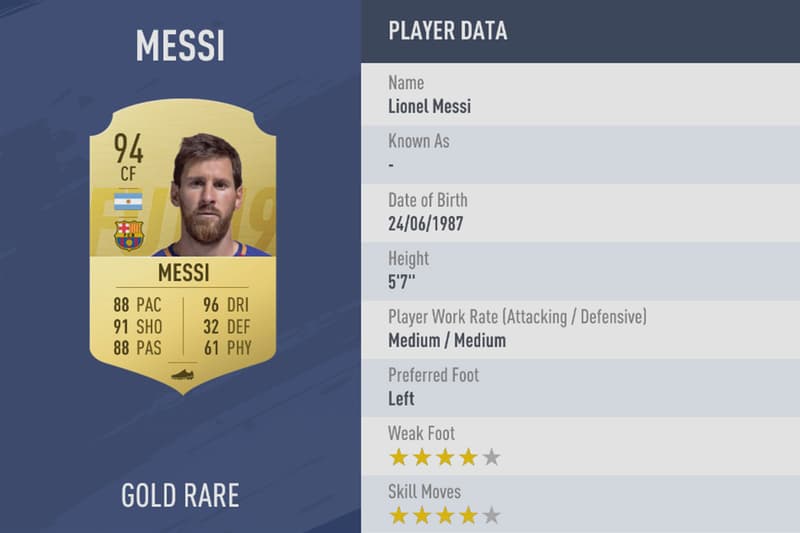 2 of 2
Ahead of the launch of FIFA 19 — which drops later this month — EA Sports has officially revealed the top 10 highest-rated players on the game. Unsurprisingly, the list is topped by Lionel Messi and cover-star Cristiano Ronaldo, who are tied at an overall rating of 94. This is the first time the pair have shared the top spot.
These scores mean that Ronaldo has maintained his rating, while Messi has risen by one point. The detailed breakdown of each rating shows that Messi beats Ronaldo on passing (88 to 81) and dribbling (96 to 90), while Ronaldo is ahead for shooting (93 to 91), pace (90 to 88) and physical (79 to 61).
After Messi and Ronaldo comes Neymar at 92, before a string of players — including Luka Modrić, Kevin De Bruyne, Eden Hazard, Sergio Ramos, Luis Suarez and David De Gea — tied at 91. The top 10 is finished by Real Madrid midfielder Toni Kroos with an overall score of 90. The new additions to the top 10 are Modric, De Bruyne and De Gea, who replace Gonzalo Higuain and Bayern Munich duo Robert Lewandowski and Manuel Neuer from last year's top 10.
You can see the full list of the top 100 at easports.com.
In related news, EA Sports is being investigated in Belgium over FIFA 18 loot boxes.
1. Cristiano Ronaldo: 94
1. Lionel Messi: 94
3. Neymar Jr.: 92
4. Luka Modrić: 91
4. Kevin De Bruyne: 91
4. Eden Hazard: 91
4. Sergio Ramos: 91
4. Luis Suarez: 91
4. David De Gea: 91
10: Toni Kroos: 90