Takashi Murakami Talks Inspiration Behind Gagosian Hong Kong Exhibit & New Work
Revealing the exhibit's name and exploring his fear of death.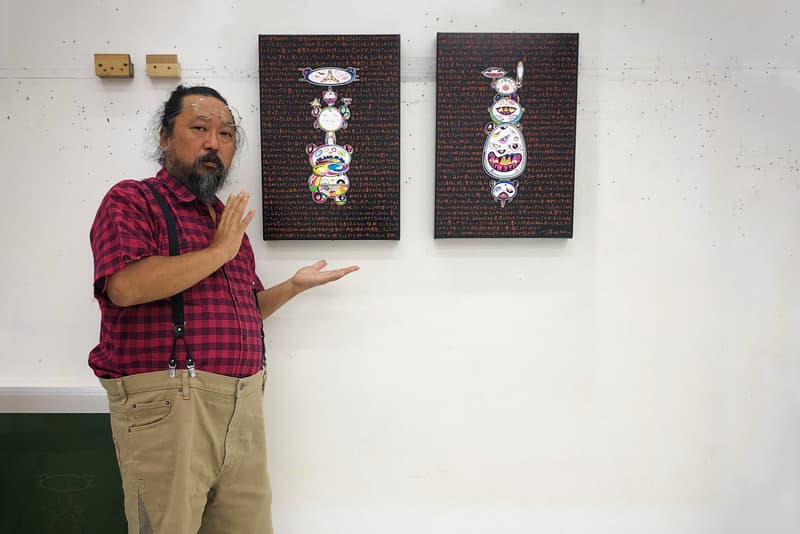 Ahead of his upcoming Gagosian Hong Kong exhibit, Takashi Murakami took to Instagram to showcase a duo of new paintings and the inspiration behind the exhibition. After warning of the rambling text to follow, the Japanese creative correctly asserts that "2018 has been quite an amazing year for artist Takashi Murakami. You could say I'm in my artistic prime, a fish at its peak fattiness. Really, it's the best year ever for me." Later, he touches on his brush with gout and resulting fear of mortality: "I abhor and fear the physical pain and mental suffering in the process of approaching death. It's as though I am producing paintings as a prescribed method of alleviating such fear."
Murakami also revealed that the show, which opens on September 20, is now dubbed "Change the Rule!" The full text is inscribed in red Japanese text on the black paintings, read the full dialogue in his Instagram posts below.
Elsewhere, Harmony Korine recently kicked off his own Gagosian exhibition.