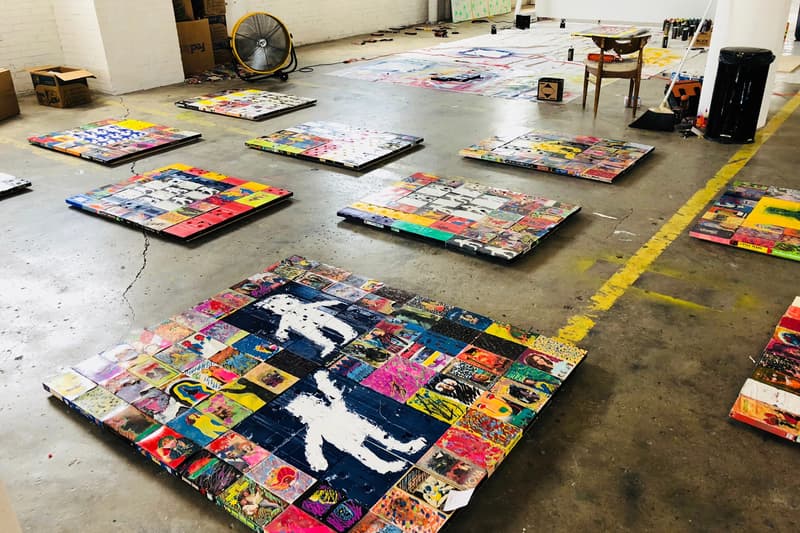 Harmony Korine Turns VHS Covers Into Painted Sculptures For "BLOCKBUSTER" Show
Taking over Gagosian's Madison space in NYC this September.
---
Recognized for writing Larry Clark's cult classic Kids, Spring Breakers and directing Gummo, Harmony Korine will be the subject of a landmark exhibition at Gagosian's Madison space in New York City. The multifaceted artist is paying homage to the VHS tape for his latest artistic endeavor entitled "BLOCKBUSTER." Korine will present never-before-seen sculptures made using classic film covers.
In regards to the VHS covers utilized for the show, Korine recalled a personal experience inside a Blockbuster video store in Nashville, Tennessee ten years ago. "I bought all the videos in the store from them. I always loved the way VHS covers looked," he told Gagosian. "I loved seeing them in long rows. I began to mark over the covers myself and distort the images. I liked the idea of changing the narratives. I liked the idea of turning them into paintings, or maybe they are sculptures now."
"BLOCKBUSTER" will be on view starting September 11. Read key excerpts below and head over to Gagosian's official website to learn more. In other art stories, British sculptor Alex Chinneck unveiled a surreal new installation in England.
On his affinity for VHS tapes:
My relationship with the individual films didn't matter. I like that they can be touched and remade. These tapes contained stories. The stories are not just the films themselves. The stories are what's inside the films, what's hidden away behind the cover art and inside the box. I like being inside the box.
On the cultural and visceral importance of the medium:
All the hours of love and angst it took to create. All the lost names on all the credit lists. So many titles. They have been turned inside out. They have been remade. A million sequels. There is only one Blockbuster left in the world now. The VHS is nearly obsolete, lost in the fog of analog. We are heading into something new now. Welcome to BLOCKBUSTER.
Gagosian
980 Madison Ave
New York, NY 10075