Murakami Unveils New 'Kiki' Sculpture on Instagram and Drake Comments "I Need This"
This sculpture, and others, will be on display at his Gagosian Hong Kong show this September 20.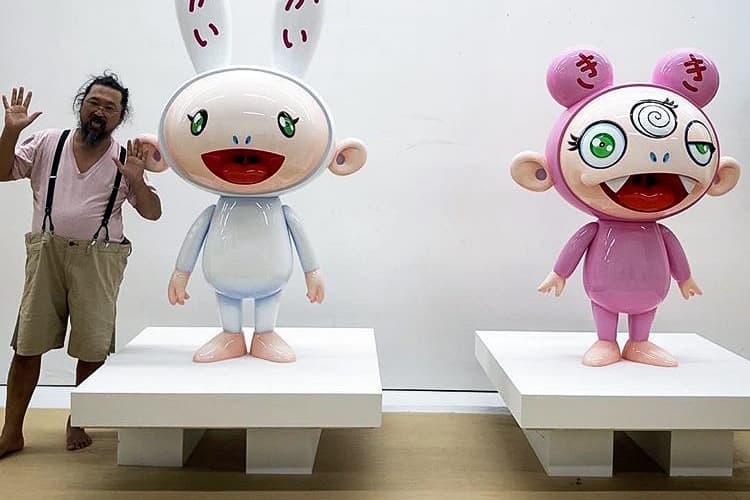 Less than 24 hours ago, Takashi Murakami took to Instagram to unveil three new sculptures that are slated to be on display at his Gagosian Hong Kong show, opening September 20. The exhibition preview includes a new Flowers piece as well as sculptures of Murakami's beloved characters, KAIKAI and KIKI.
While the tease is news itself, in the comments of the KIKI unveil, Drake chimes in saying, "Um I need this if it's Keke." The Toronto entertainer is obviously referencing his smash hit "In My Feelings," in which the Drake raps "Keke, do you love me? Are you riding?…" You know the rest.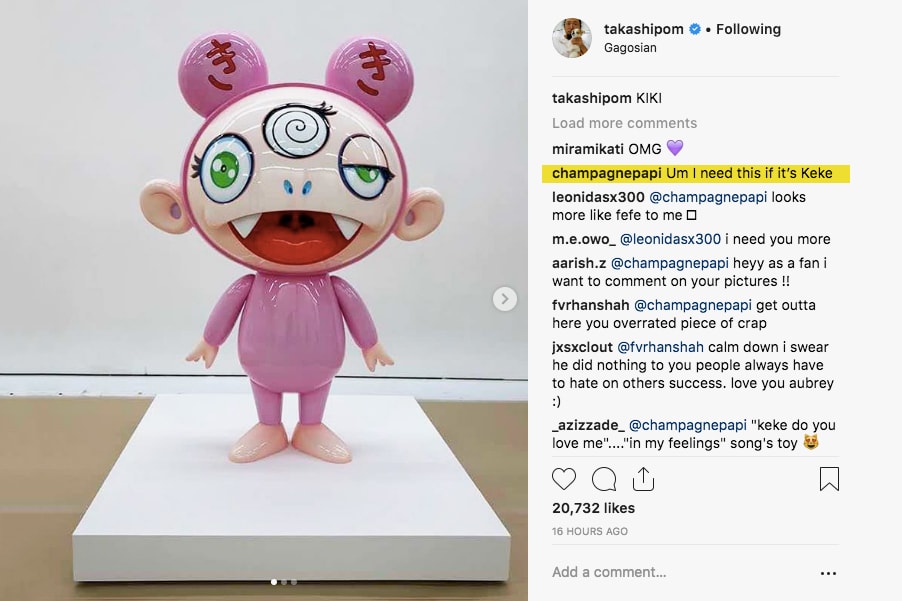 Drake, like many of today's hip-hop artists, is a huge fan of Murkami. He was seen back in July sporting a custom OVO owl hoodie with the artist's signature Flowers motif and vibrant coloring.
In related news, Drake just revealed a 100-carat OVO owl chain.