Cardi B Posts Scathing Message to Nicki Minaj
Addressing the alleged fight between the two.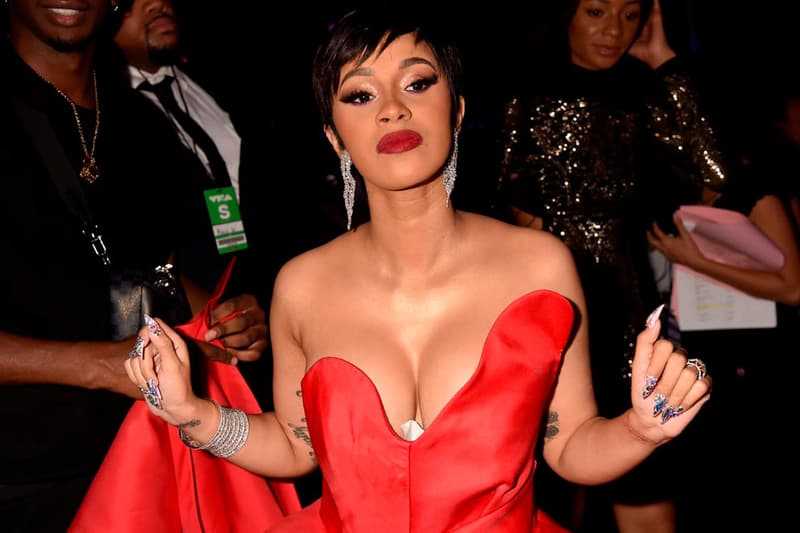 The drama between Cardi B and Nicki Minaj keeps unfolding with reports stating the pair got into a fight at the Harper's Bazaar Icons party held in New York City on Friday night. Now Cardi has posted a scathing message to Nicki Minaj via her personal Instagram account about the aforementioned fight stating, "I've let a lot of sh*t slide! I let you sneak diss me, I let you lie on me, I let you attempt to stop my bags, fuck up the way I eat. You've threaten other artists in the industry, told them if they work with me you'll stop f*ckin with them!! I let you talk big sh*t about me!!"
The TMZ report went on to state that Cardi approached Nicki's table "to address the lies Nicki was spreading" which ended up in an altercation. Check out footage of the fight and Cardi's message below.
In more music news, Kanye West debuted a new Lil Pump collaboration at the Pornhub awards.
View this post on Instagram
CARDI B AND NICKI MINAJ FIGHT pic.twitter.com/Y3vDRmBwMq

— Mihaela (@mihaeladxl) September 8, 2018
Another angle of the Nicki, Cardi, Rah Ali altercation ? #nyfw2018 pic.twitter.com/Q0OvvP07In

— Honeybloom. (@TreMaybeSongz) September 8, 2018
Who was talking bout Cardi B kid? pic.twitter.com/wv7saSgYJh

— DJ Akademiks (@IamAkademiks) September 8, 2018
landed in NY just in time for #BazaarIcons & saw Cardi B & Nicki Minaj fighting. I was sooo tired from the flight but now completely awake ?

— Aimee [Ah-Mee] Song (@AIMEESONG) September 8, 2018