Daniel Arsham Cast One of the Most Beautiful Ferraris Ever Made for Latest Exhibition
"3018" opens September 8 in New York City.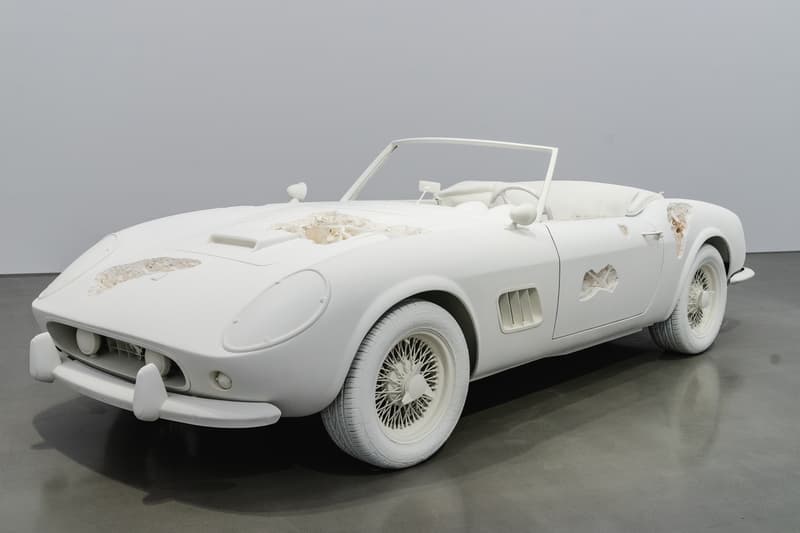 1 of 15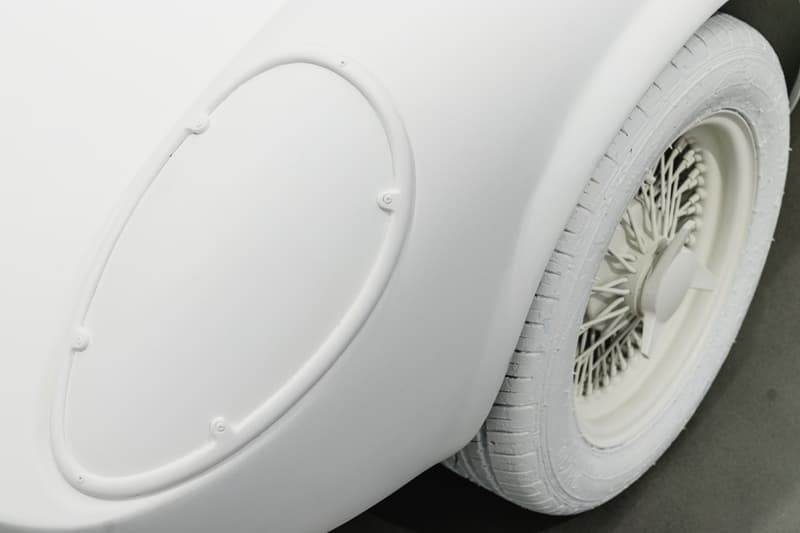 2 of 15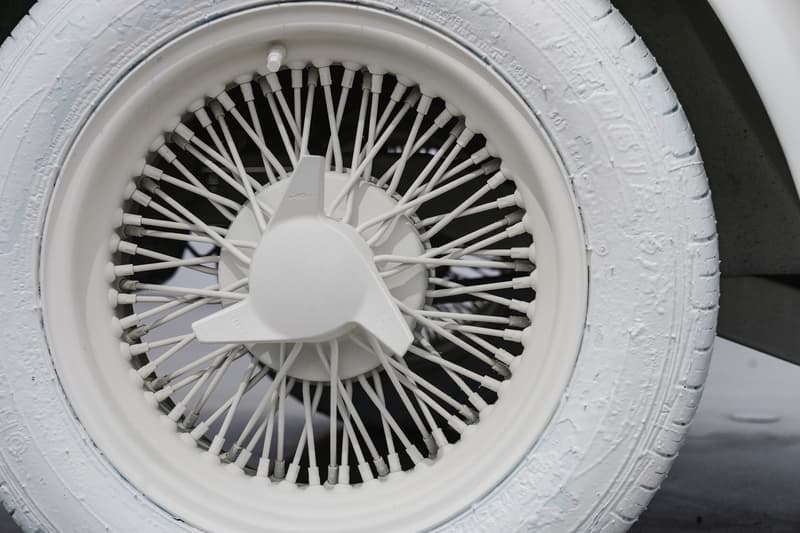 3 of 15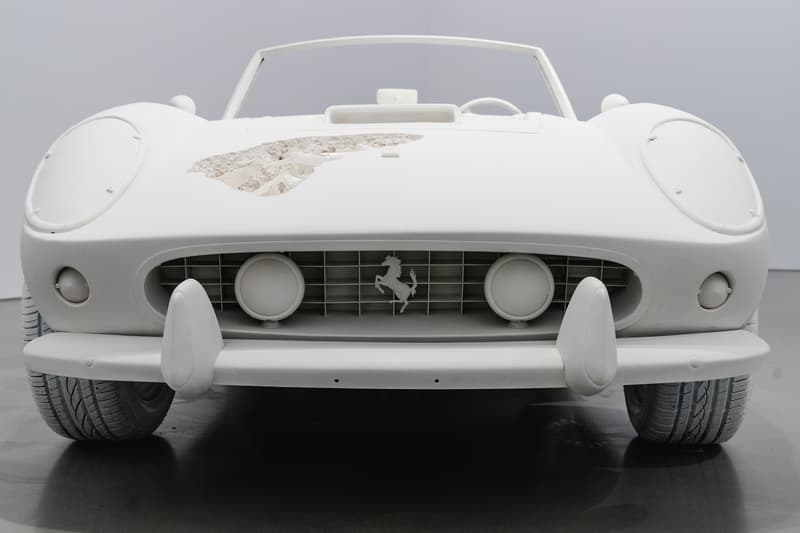 4 of 15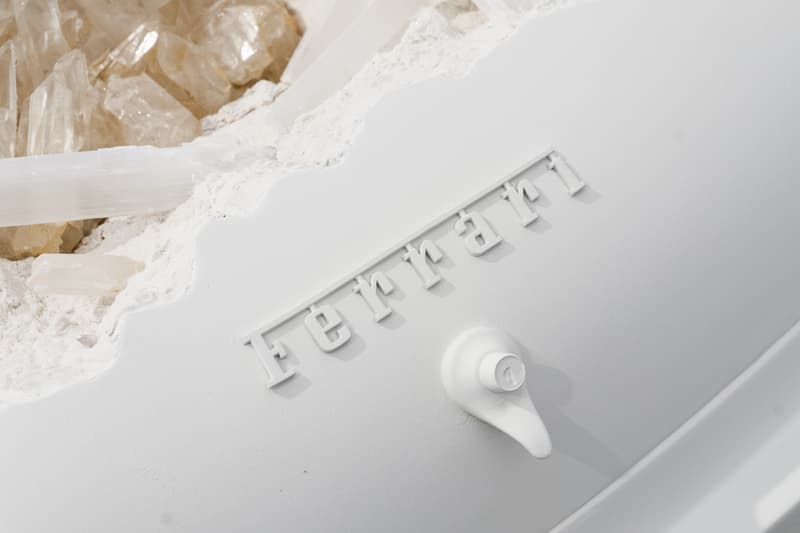 5 of 15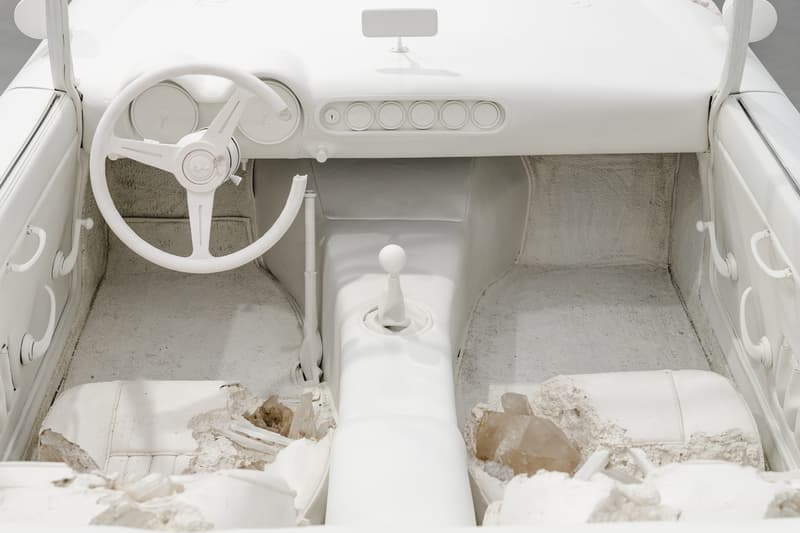 6 of 15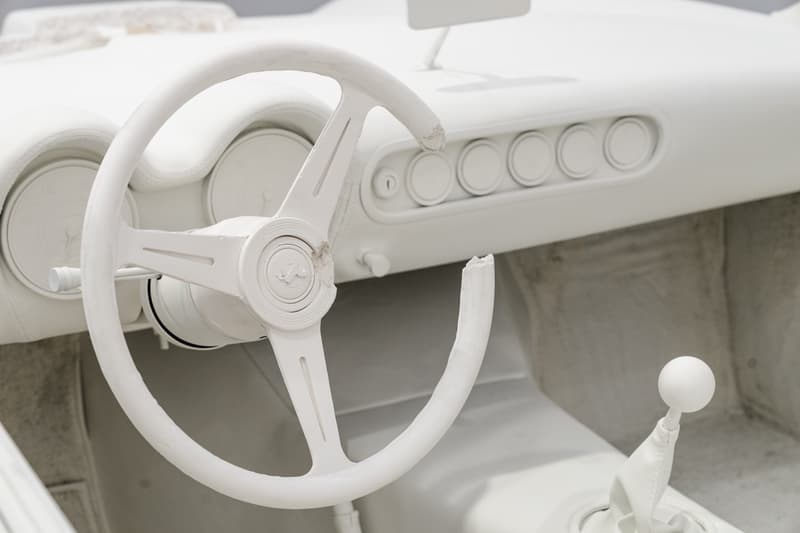 7 of 15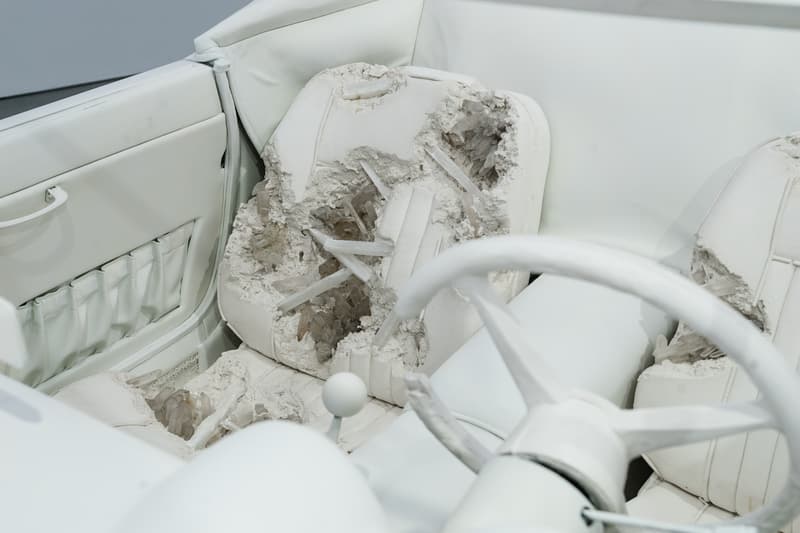 8 of 15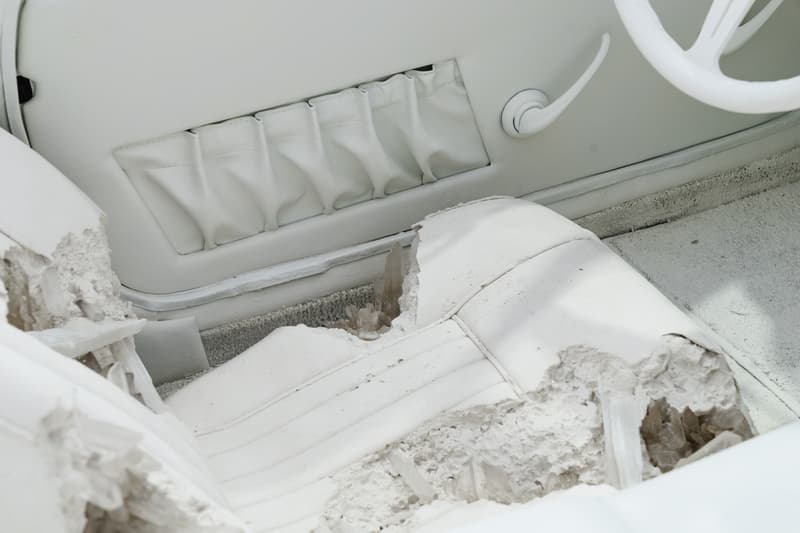 9 of 15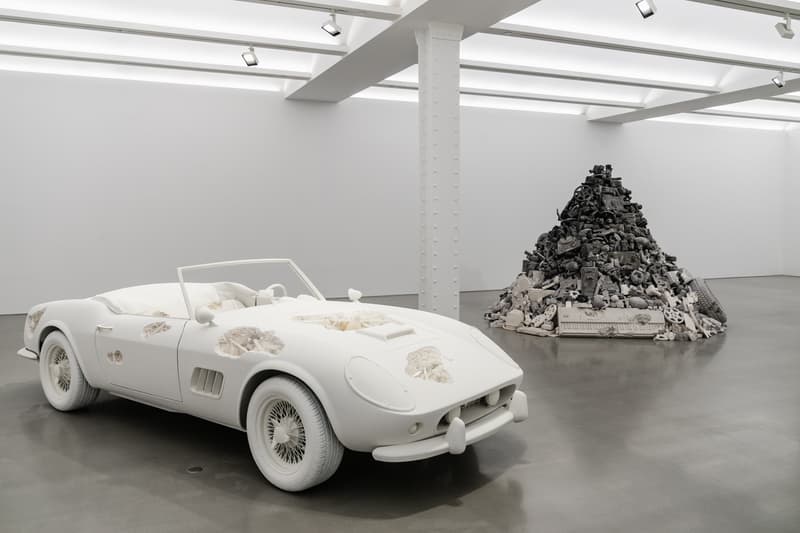 10 of 15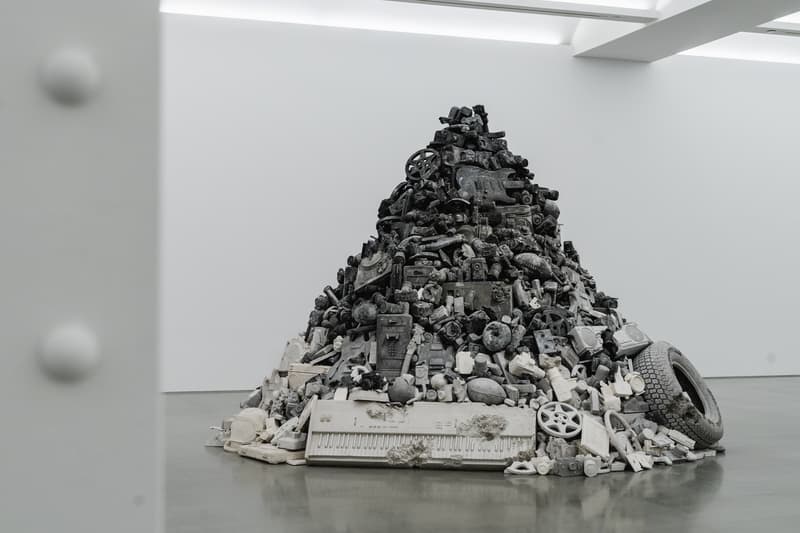 11 of 15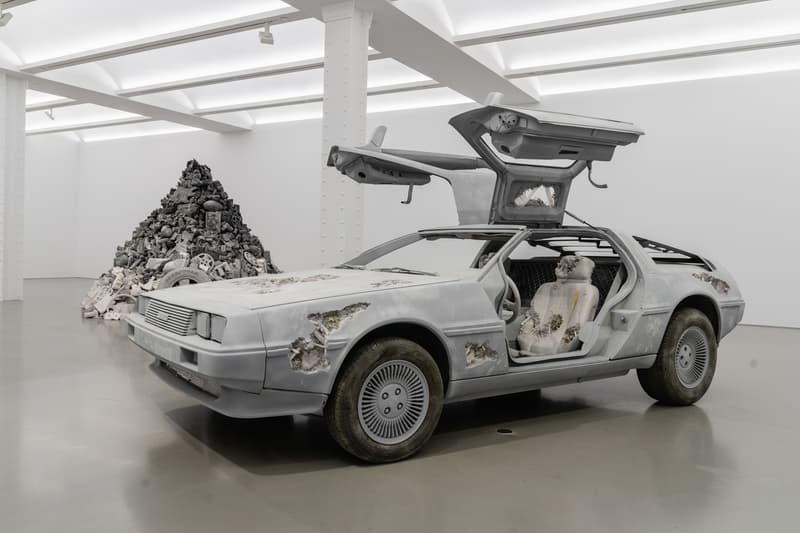 12 of 15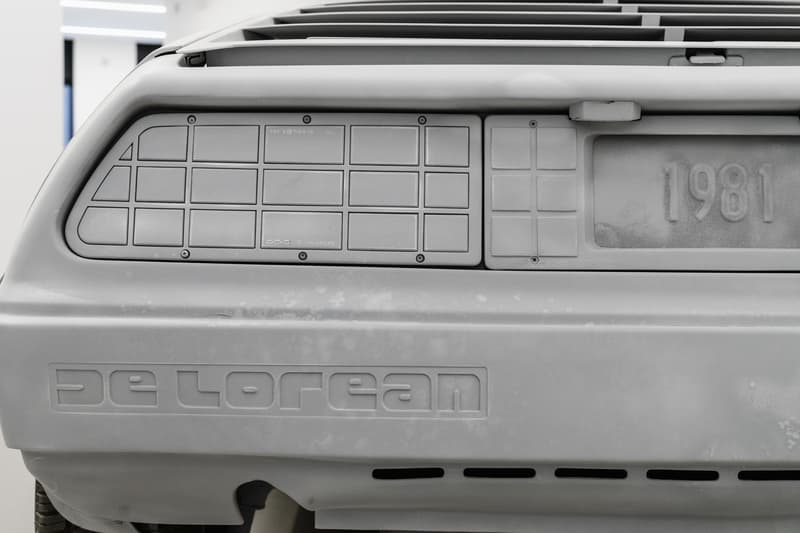 13 of 15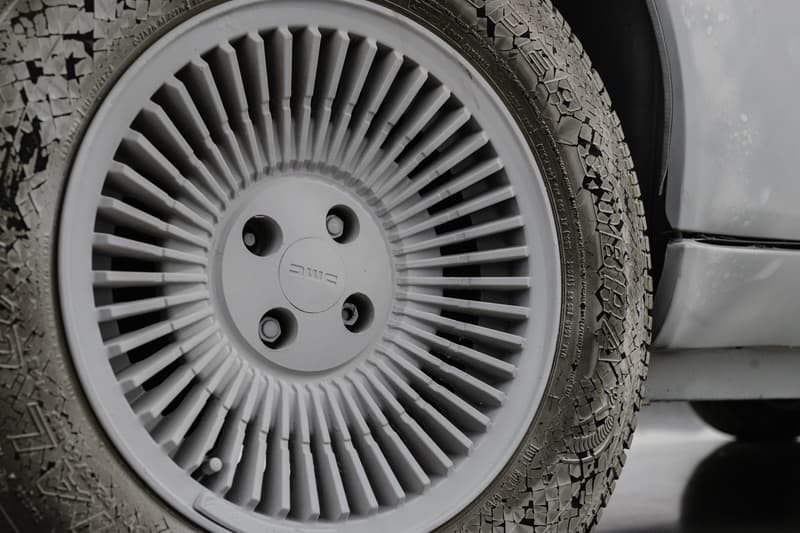 14 of 15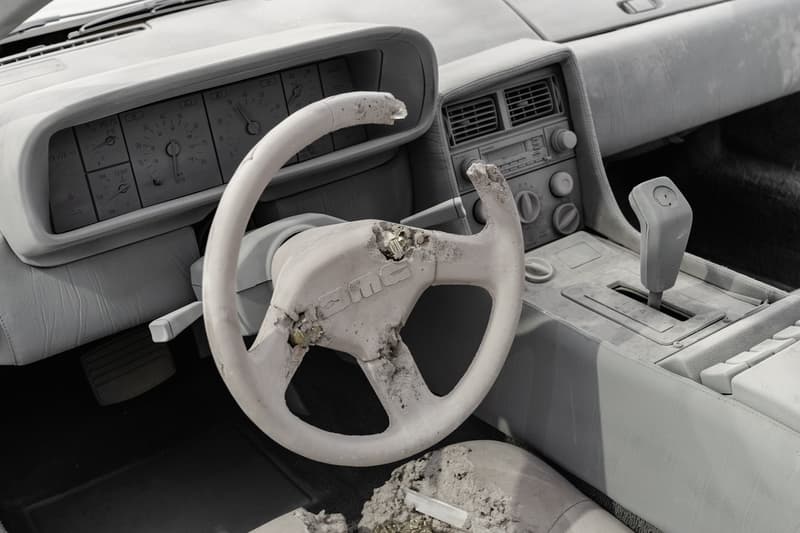 15 of 15
After launching and selling out his CRACKED BEAR sculpture to diehard fans, Daniel Arsham is ready to unveil his latest exhibition in New York City's Galerie Perrotin, titled "3018."
The future-dated showcase highlights Arsham's mastery of casting once again, this time highlight perhaps his most beautiful creation yet: a 1:1 proportionally-sized Ferrari 250 GT California Spyder, made famous by 1986 cult classic film Ferris Bueller's Day Off. The car, according to Arsham, was even more difficult to work on due to its scarcity, and required a bit of finessing in order to get an accurate 1:1 scale cast job completed.
"The DeLorean was a real DeLorean that we actually sourced. I took it apart, cast sections and then reassembled it. The Ferrari, there was only 55 of these originally made and in the film they only had one real one, which was the one that was parked in the garage." Arsham explained he had to network with individuals not from Ferrari directly, but from the film crew. "They had a prop master make three replicas that were used for like driving around and when they drove it out the back. I found that guy and he made me this original positive that I then cast off of, so it traces back to the film and to the original car. … It's considered in many design circles as the most beautiful car ever produced."
Alongside the two vehicles, "3018" also showcases a collection of books and magazines which were conceptualized and imagined by Arsham. "I had wanted to create some casts of books and magazines for a while but I was struggling. Like I would find a magazine but I was like 'am I interested in the subject matter or the book if the book was of an artist?' or something. So I just ended up inventing these books." Some examples of the tomes presented are design books and publications on modernism, and even a fictitious issue of Vanity Fair, as guest edited by Hiroshi Fujiwara.
Lastly, Galerie Perrotin houses an additional floor of Daniel Arsham's casts of a more cartoonish variety, with oversized renditions of childhood patches and life-sized "wrappings" of characters carefully displaying. The patches, which are symbols of Looney Tunes characters, are large-scale versions of the patches Arsham found on his childhood Jansport backpack as he was growing up. The wrappings however hold a more disturbing connotation, one that harks back to 20th century surrealism and draws inspiration from visual artist Man Ray. Arsham highlights that while many are recognizable, its their mystery that's most important. "The ambiguity that they play with, they make you think that they're something but you're not sure."
"3018" is open on September 8 – October 21, at Gallerie Perrotin in New York City.