Best New Tracks: Kanye West, YBN, Majid Jordan, Denzel Curry & More
It's been a great week.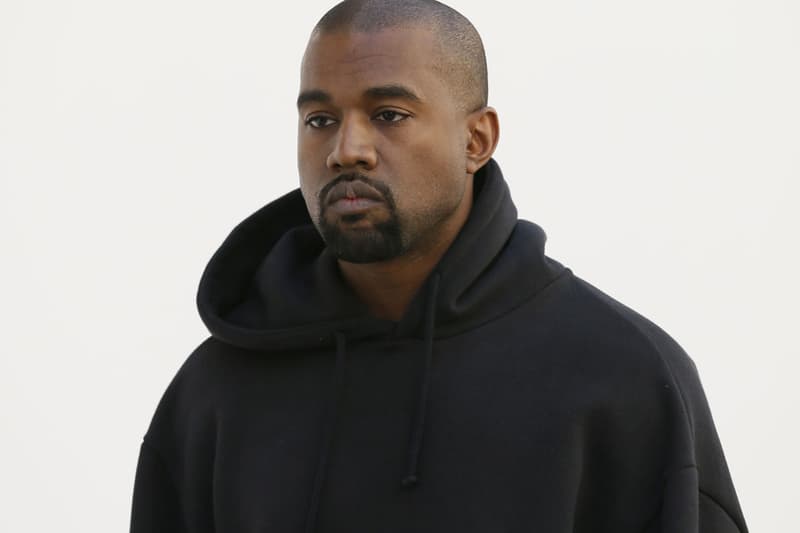 With the summer coming to an end, we're faced with another impressive week of new sounds. Specifically, every corner of the rap and R&B landscape produced something worth listening to. Kanye West and Lil Pump teamed up for a new collaborative single and video; the YBN crew finally dropped their long-awaited group project; YoungBoy Never Broke Again continued his four-part project series; Denzel Curry served up a new visual; Majid Jordan ended their silence on the musical front; Los Angeles, CA's G Perico dropped a new EP; Detroit legend Icewear Vezzo dropped his second post-prison release and Onyx Collective linked up with former Ratking artist Sporting Life for a moody vignette.
Denzel Curry, JPEGMAFIA & Zillakami – "Vengeance"
Denzel Curry, JPEGMAFIA and Zillakami reconnect for the official video in support of their recent collaborative effort "Vengeance." Notably, the track is a single off Curry's stellar album TAI300, which dropped in July. The video was directed by Zev Deans, and unfolds like a sort of hip-hop horror film. The trio walk the streets of New York's Chinatown, hang out in eerie internet cafes, and perform open-heart surgery on a fully conscious mime. Miami tape-label baron Mickey De Grand IV makes an appearance at the end of the video.
YBN Nahmir, Cordae & Jay Almighty – YBN: The Mixtape
YBN Nahmir and his YBN cohorts, YBN Cordae and YBN Almighty Jay, capitalize on their own successful solo careers and form like Voltron for a new, anticipated joint project known as YBN: The Mixtape. The 23-track release features previously-dropped records his such as "Kung Fu," "No Relations" and "Chopsticks." Guest features on the tape include Gucci Mane, Machine Gun Kelly, Chris Brown, Lil Skies and more.
YoungBoy Never Broke Again – 4Loyalty
The third entry in YoungBoy Never Broke Again's ongoing four-part EP series, 4Loyalty comes to us a week after the release of his 4Respect project with Kevin Gates and last week's 4FREEDOM EP. This time around, YoungBoy Never Broke Again shines the spotlight on fast-rising NBA affiliate Quando Rondo and reconnects with Young Thug for "Permanent Scar." The project delivers four new tracks, three of which feature verses from Quando Rondo.
Kanye West & Lil Pump – "I Love It"
After playing creative director to this year's first ever Pornhub Awards, Kanye West debuted a new single and video during the night's festivities. Titled "I Love It," the track features Lil Pump and finds it debut courtesy of visuals executive produced by Spike Jonze. It's an off-the-wall, outrageous, and lighthearted video and song.
Icewear Vezzo – "Big Ice"
Detroit icon and street-rap legend Icewear Vezzo is back with a vengeance. Following his impressive "Drank God Back Freestyle," the Midwest hero continues his post-prison run with another hard-hitting new video and single, "Big Ice." Icewear Vezzo's latest release is produced by M Staxx, and comes to us courtesy of a 4Sho Magazine's Kardiak Films-directed visual. "I'd rather go to hell before I go to jail / Ain't no motherf*cking thing I don't know to sell," Vezzo raps. "You see me looking at that chain, bitch you know the drill / I'ma hit back I don't care who watching / Bitch, I rock two straps not two watches."
G Perico – Guess What?
Incredibly-talented Los Angeles rapper G Perico closes out the summer with a new EP. Dubbed Guess What?, G Perico's latest delivers seven new tracks, including a collaboration with Kalin.FrFr and Garren. G Perico might be one of the best rappers currently on the West Coast, showing no signs of falling off anytime soon. He's getting better by the year, and this brief project helps showcase that.
Majid Jordan – "All Over You" & "Spirit"
OVO's Majid Jordan have returned with two brand new tracks. "Late nights in the studio," Majid Jordan wrote on Instagram earlier this week. "We're excited to share a couple of records with the world this Friday." Outside of appearing on ZHU's "Coming Home" song, the two stars have not dropped any new music since their 2017 album, The Space Between. At the moment, it is not clear if the singles are standalone tracks or if they are part of a campaign for a forthcoming full-length.
Onyx Collective & Sporting Life – "Space-Wars"
Forward-thinking jazz act Onyx Collective has teamed up with former Ratking artist Sporting Life for a new collaboration and visual. Dubbed "Space-Wars," Onyx Collective's new record with Sporting Life takes its sonic foundations from a recording of a free-form 2016 jam session at the Know Wave headquarters. According to Onyx Collective's Isaiah Barr, the composition is supposed to be a "vintage soundtrack to a video game such as Space Wars." Onyx Collective and Sporting Life's "Space-Wars" comes to us courtesy of its moody official music video, which was shot and edited by Michael Rodriguez. The visual features masks and an installation crafted by Maxwell Deter.