Brazil's 200-Year-Old National Museum Destroyed in Huge Fire
Destroying nearly 20 million items.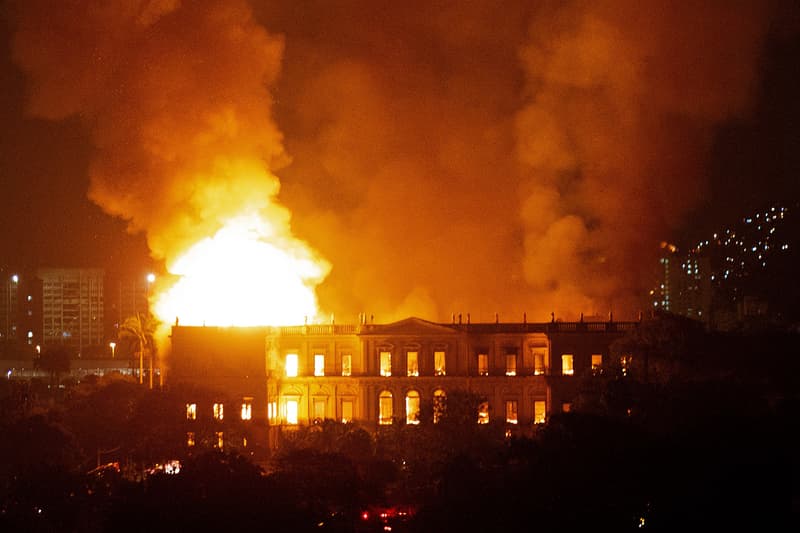 The famed national museum in Brazil, one of the most important spaces in Latin America, caught fire on September 2, causing irreparable damage to the nearly 20 million items housed inside it. The priceless artefacts, that spanned over 11,000 years and included pieces such as Egyptian mummies and other famous historic artefacts. Speaking about the event, President Michel Temer tweeted "The loss of the National Museum's collection is insurmountable for Brazil."
Preservation director Joao Carlos Nara told Agencia Brazil "Very little will be left. We will have to wait until the firefighters have completed their work here in order to really assess the dimension of it all." While no serious injuries were reported, the loss of historic items are thought to be devastating for the country. President Temer said, "Two hundred years of work, research and knowledge were lost. It's a sad day for all Brazilians."
In other news, a real-life Kwik-E-Mart opened in Myrtle Beach.
Incalculável para o Brasil a perda do acervo do Museu Nacional. Foram perdidos 200 anos de trabalho, pesquisa e conhecimento. O valor p/ nossa história não se pode mensurar, pelos danos ao prédio que abrigou a família real durante o Império. É um dia triste para todos brasileiros

— Michel Temer (@MichelTemer) September 3, 2018