BIBI Residence in Bangkok Exhibits Modern Courtyard House
Using concrete and glass to expertly balance private and communal spaces.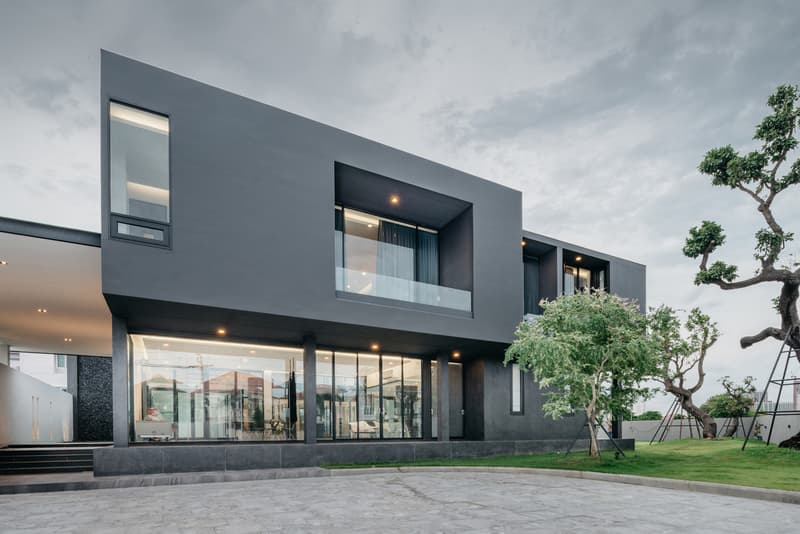 1 of 16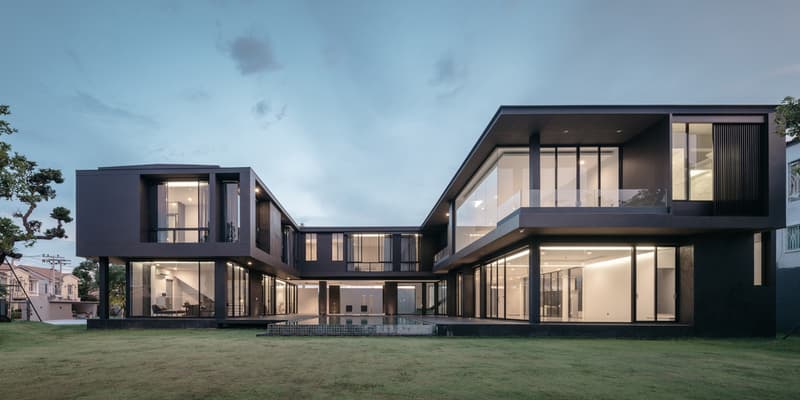 2 of 16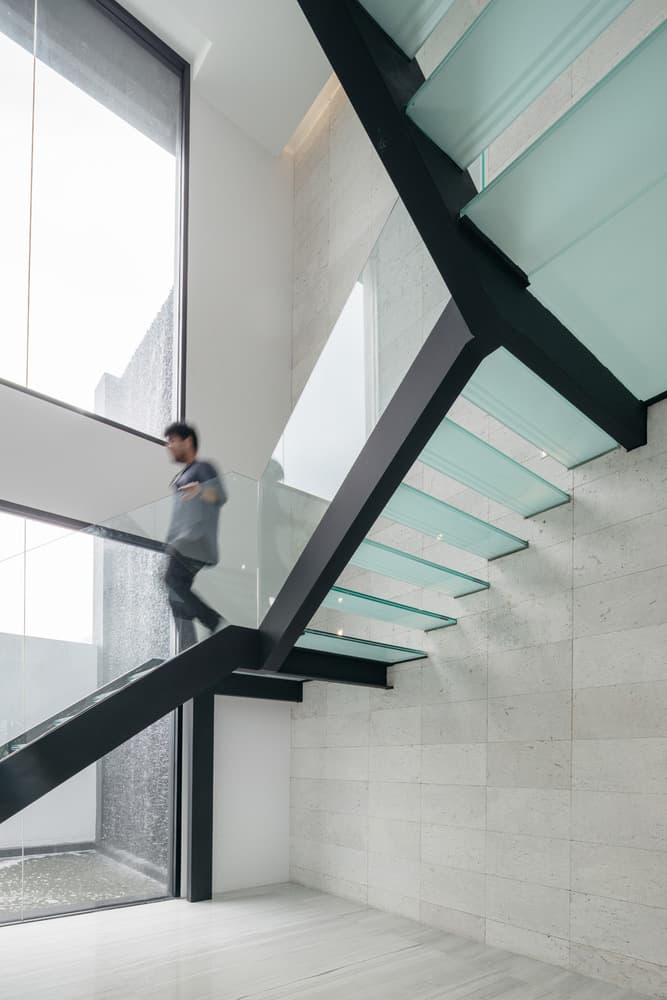 3 of 16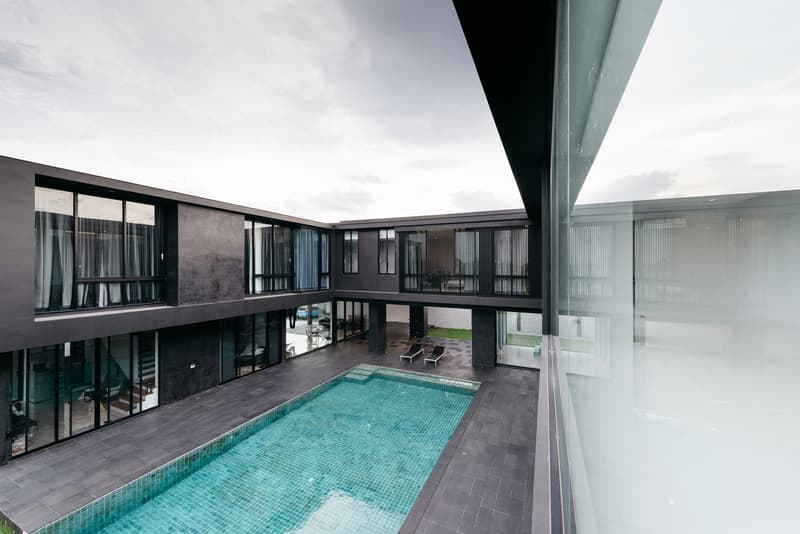 4 of 16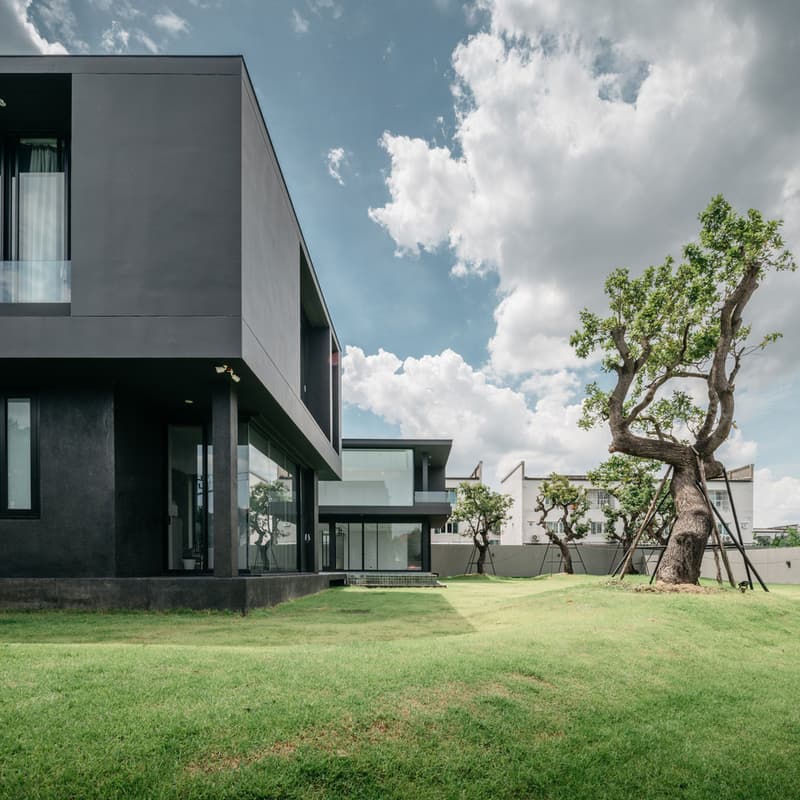 5 of 16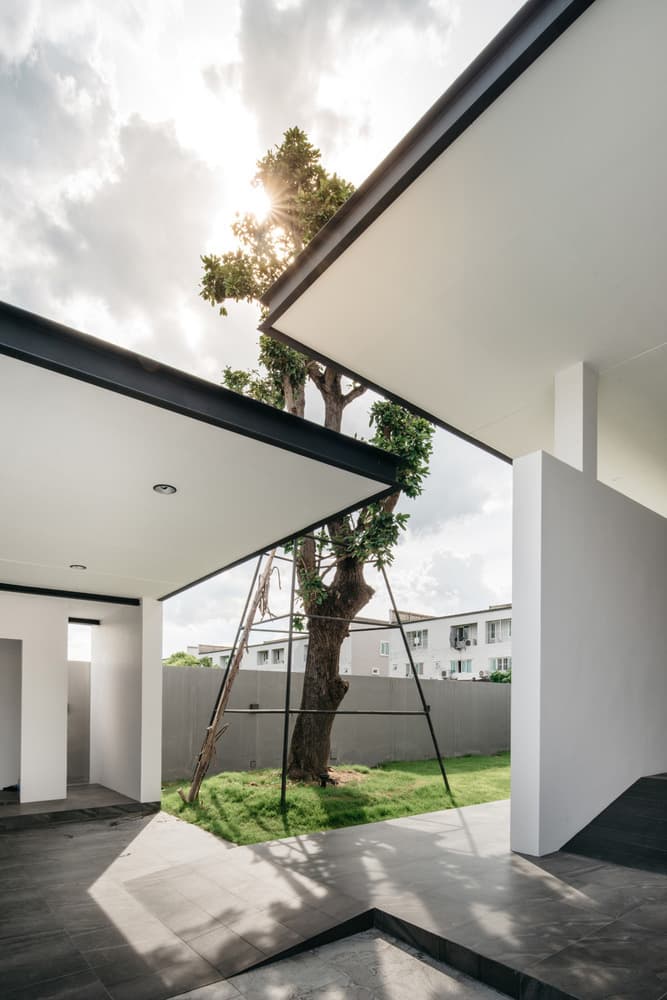 6 of 16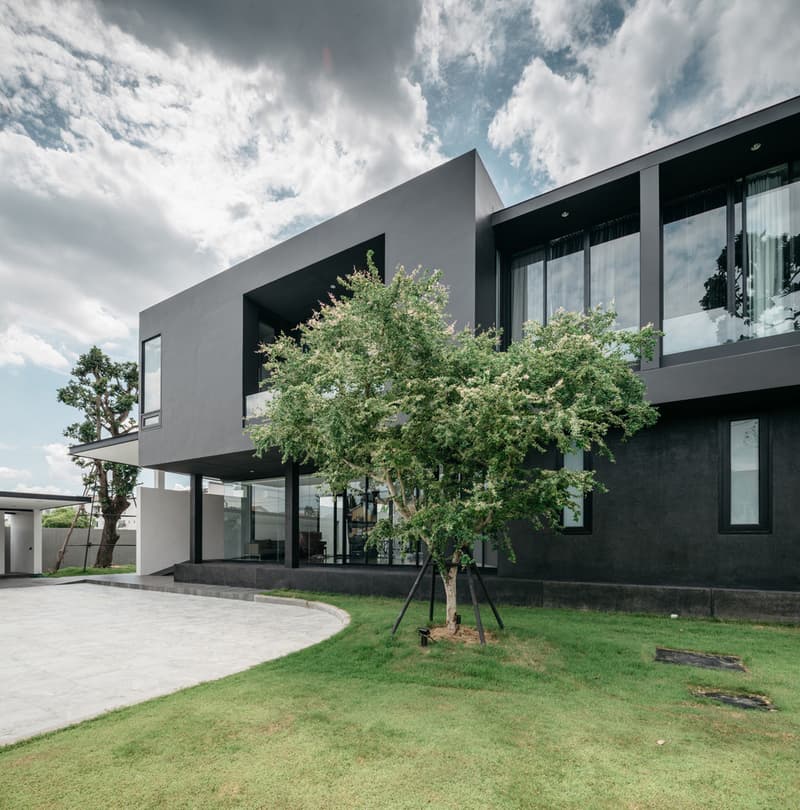 7 of 16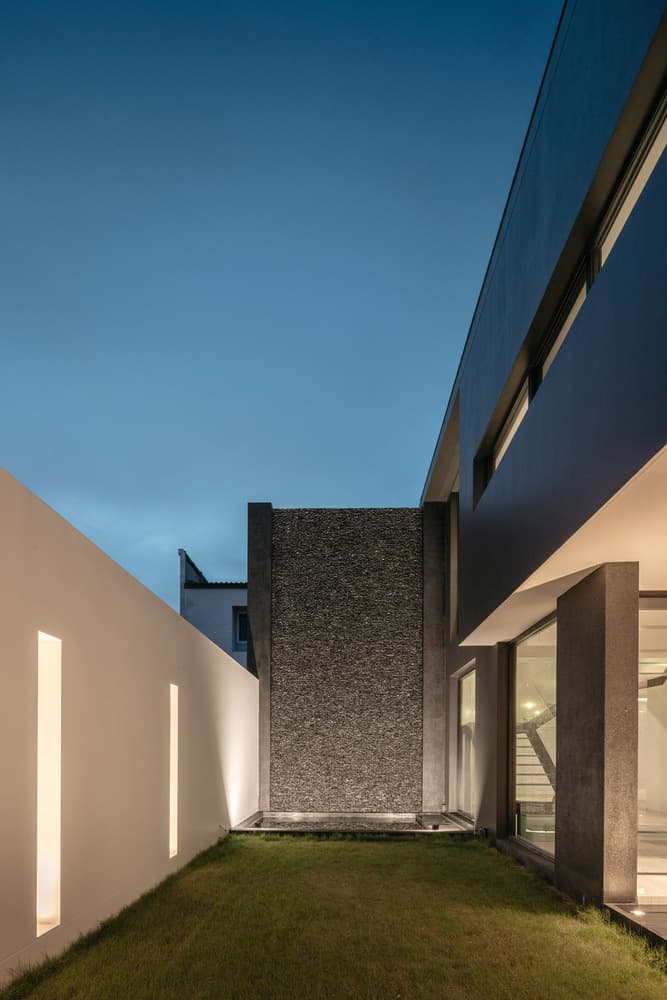 8 of 16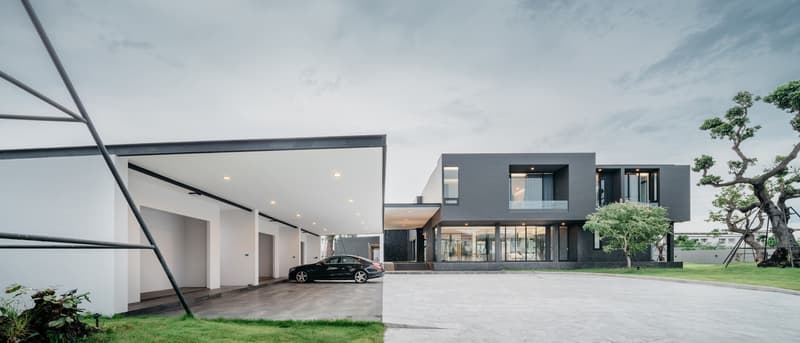 9 of 16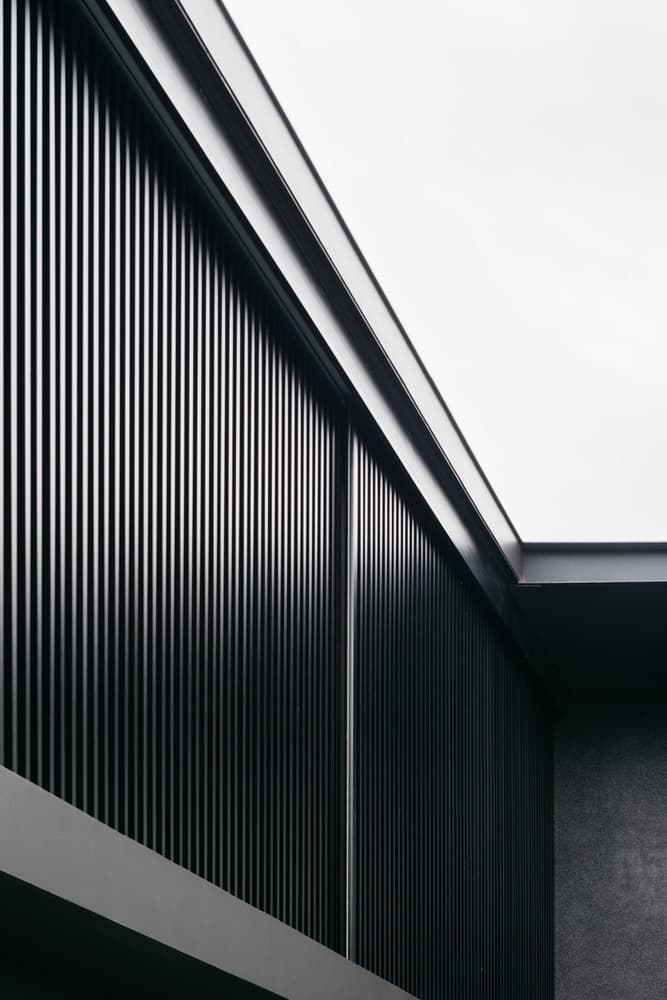 10 of 16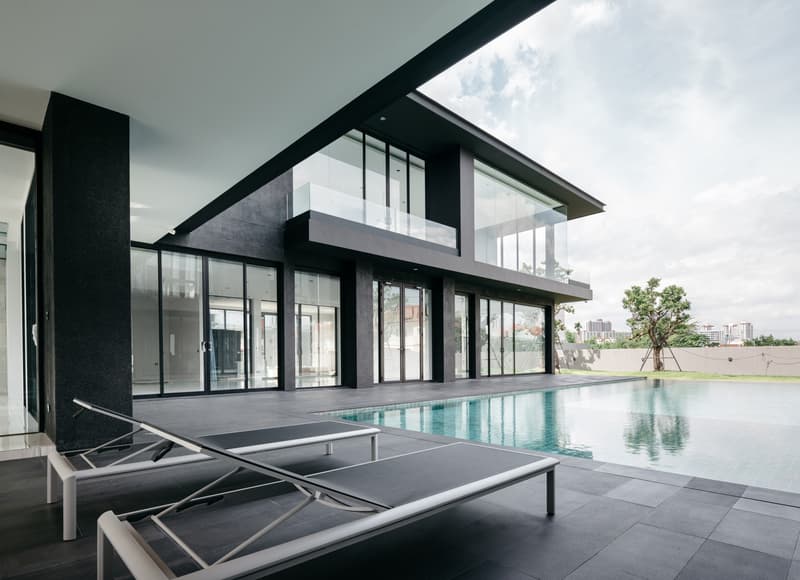 11 of 16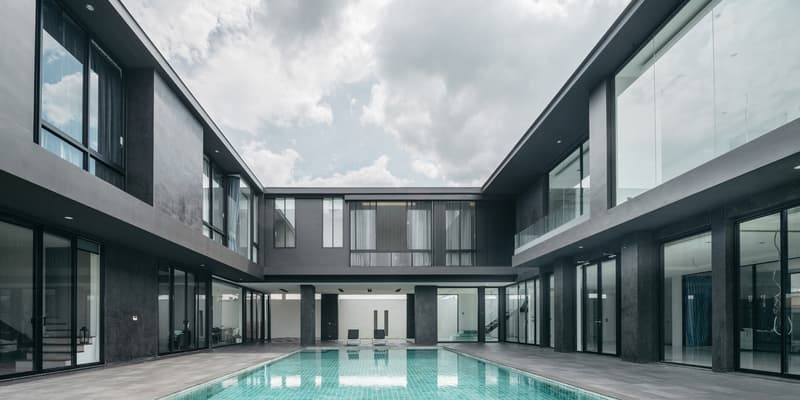 12 of 16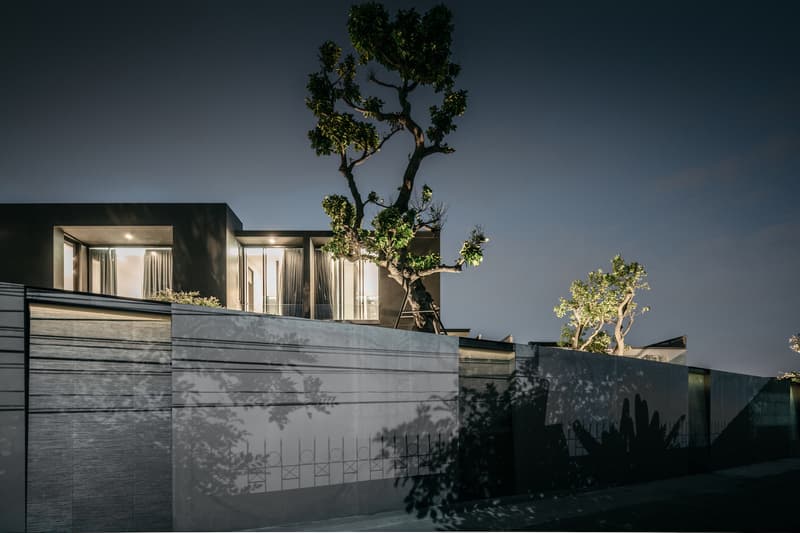 13 of 16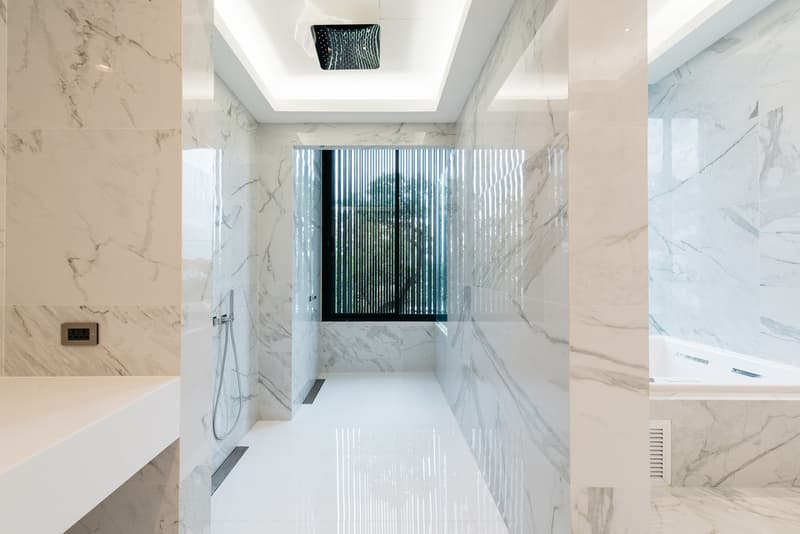 14 of 16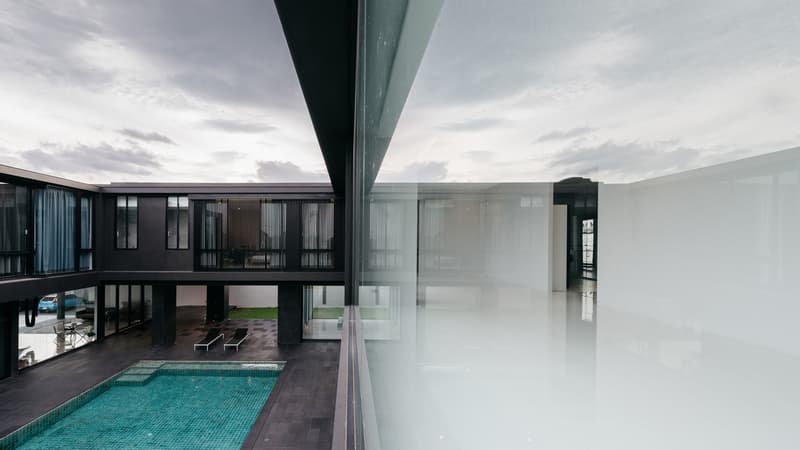 15 of 16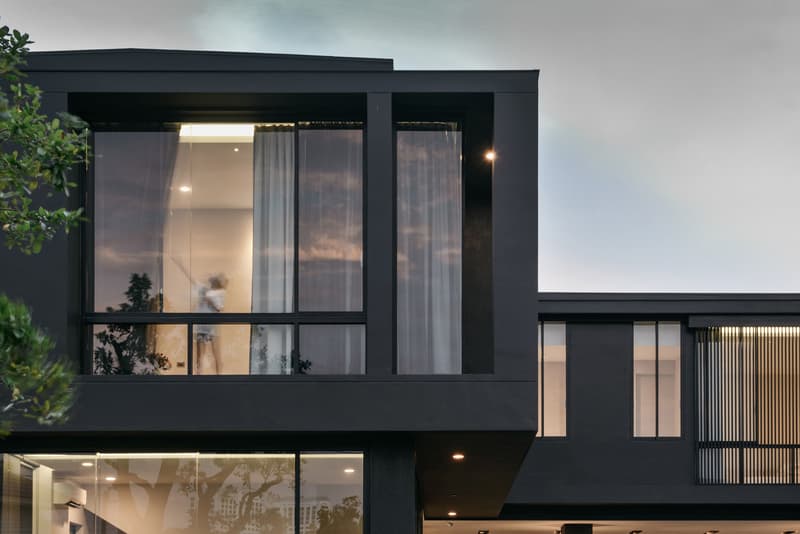 16 of 16
Nestled in the Khwaeng Suan Luang district of Bangkok, Thailand, the 2-story residence known as "BIBI" strikes a balance between private and communal spaces with its U-shaped design and juxtaposition of open glass and dark grey concrete. At first glance, the exterior presents an austere environment with its stark, modern architecture and angular forms. However, upon closer inspection, the large glass panels replace most of the walls on the lower floors, opening up to the courtyard and central swimming pool. The terraces separate the two wings of the house, which offers six bedrooms as well as two offices and a multi-purpose room. The main entrance opens up to a separate yard with an inviting 8-meter waterfall with lush greenery.
Inside the house, the upper and lower floors are conjoined by a large glass staircase with contrasting black frames to match the windows. White marble floors help break up some of the concrete texture while additional materials like Travertine stone are embedded throughout the architecture.
Designed by Julsamano Bhongsatiern and Nithi Voranate, get a detailed look at the BIBI home above and view more architectural inspiration with The Little Daisy Mansion and Baan Rorb.