Supreme Fall/Winter 2018 Free Novelty Gift Is a Box Logo Bouncy Ball
The stickers will also include the Madonna photo and bottle cap miniatures.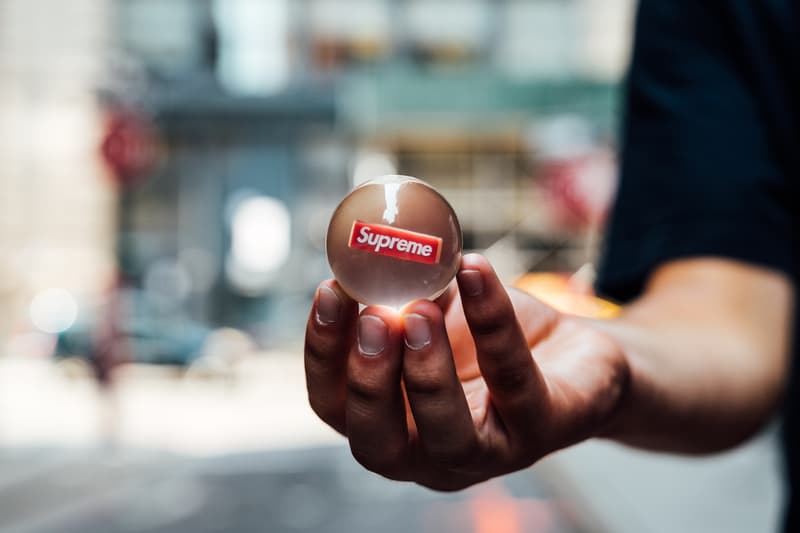 With today kicking off the rollout of Supreme's Fall/Winter 2018 collection, the streetwear powerhouse is gifting its fans with a free bouncy ball. Similar to the free "Sky Bounce" handball novelty from the Supreme Spring/Summer 2016 collection, the clear accessory houses a tiny double-sided box logo in its core.
As for the free stickers, the Madonna photo tee is included in a negative x-ray-esque style, while miniature bottle caps are included in a sheet of four. No box logo sticker is present, however a liquid Supreme font sticker takes it place.
Take a look at Supreme's season opener gifts above and let us know how it compares to added accessories of the past. In case you missed it, these are the items that are expected to be most difficult to obtain from this season's first drop.