'Super Mario Party' for Nintendo Switch Releasing Limited Joy-Con Bundle
Coming a month after the game's release date.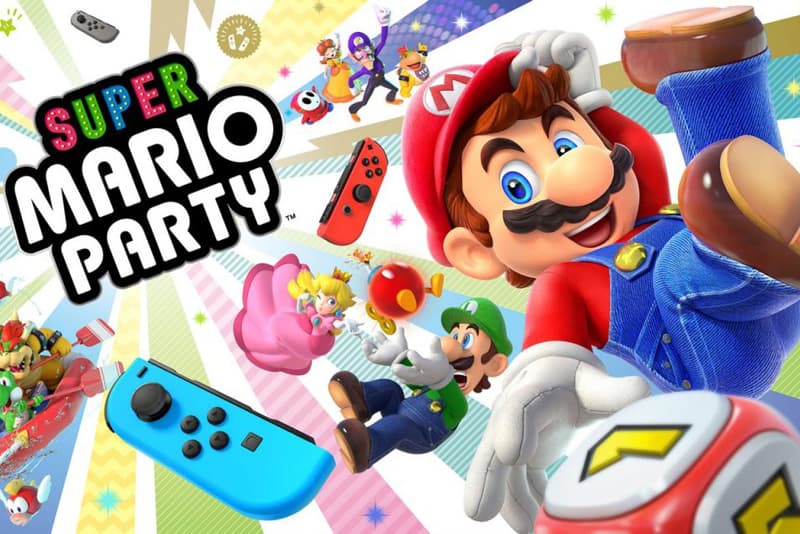 Nintendo has revealed a new bundle for Super Mario Party with a pair of Neon Green and Neon Pink Joy-Cons for the Nintendo Switch. The bundle will not only come with these exclusively colored Joy-Cons, but with a physical copy of Super Mario Party as well.
Although the color scheme appears more fitting for Splatoon than a Mario Party game, these Joy-Cons — color coded as Neon Green and Neon Pink — aren't the standard colored controllers you can find just anywhere. There's a catch however; the bundle won't arrive until November 23, despite the title releasing over a month ahead on October 5. Furthermore the bundle has only been confirmed to release in Europe, for now.
Nevertheless, the Super Mario Party for Switch alone can be pre-ordered now digitally on the eShop, and players will receive double My Nintendo Gold Points when the game is released to buy more Switch games.
In other gaming news, Nintendo highlighted the best indie games coming to the Switch.
Super #MarioParty launches 05/10 on #NintendoSwitch.

If you're planning on being late to the party, a limited bundle that includes the game and a Joy-Con Pair (Neon Green/Neon Pink) will arrive in shops on 23/11. #NintendoGC pic.twitter.com/yqYNV23mb6

— Super Mario UK (@SuperMario_UK) August 21, 2018