Bajowoo of 99%IS- Discusses The Importance of Customization & Destruction for Creation
The enigmatic designer on his punk-informed defiant expressions.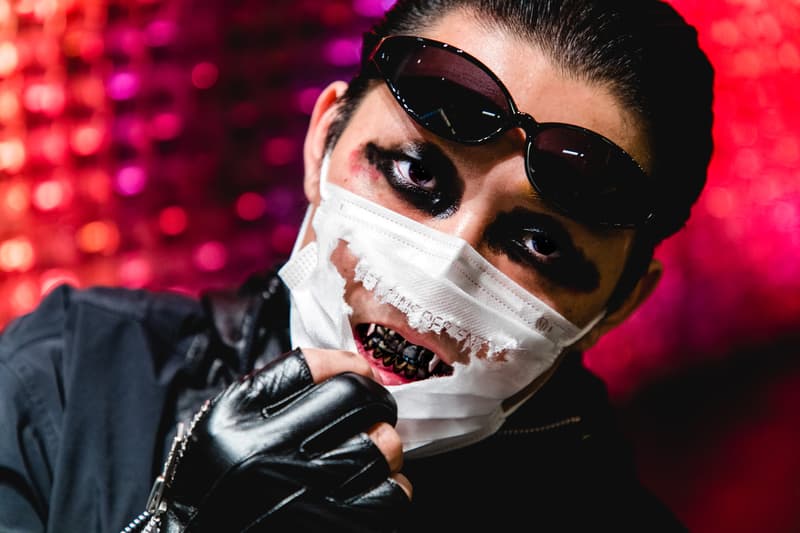 1 of 5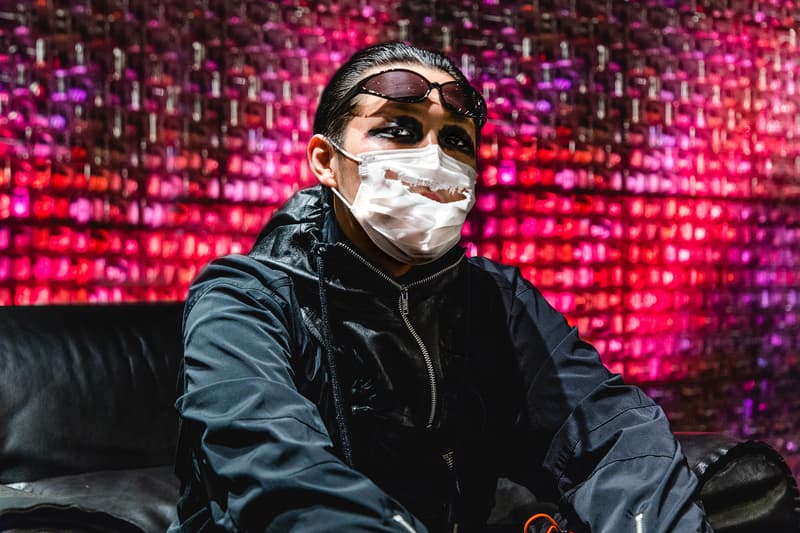 2 of 5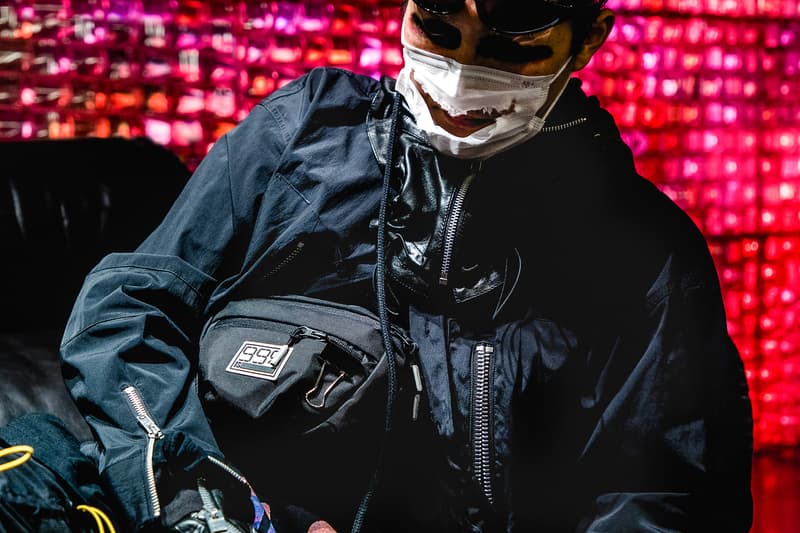 3 of 5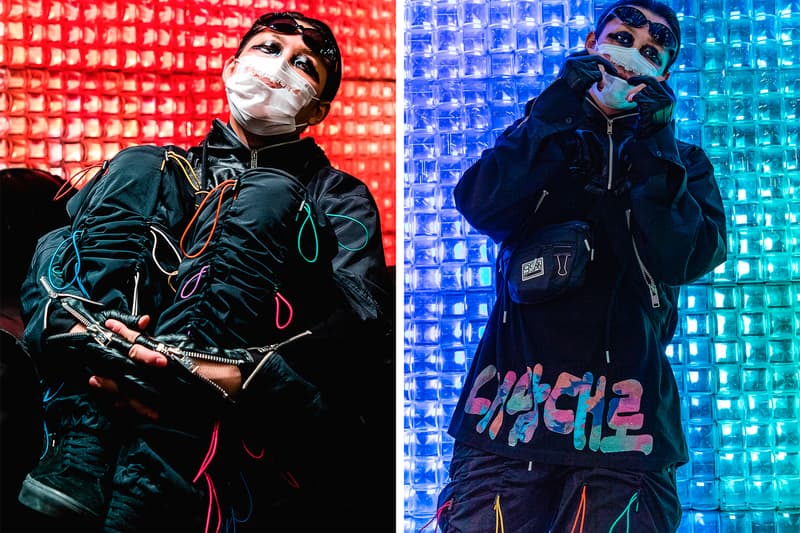 4 of 5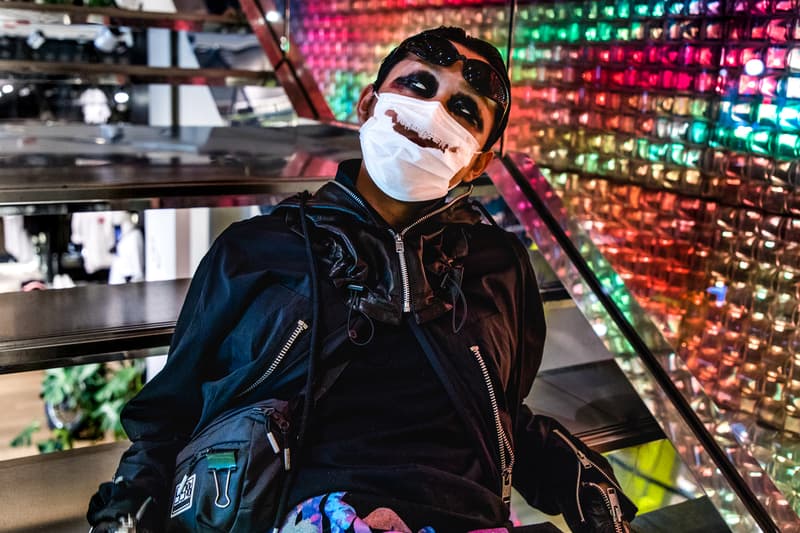 5 of 5
Since founding his label in 2012, enigmatic designer Bajowoo of 99%IS- has brought a defiant expression of destruction for creation informed by the subcultural leanings associated with punk movements — past and present. A prime example of his design concept came with his Spring/Summer 2016 collection titled, "YORTSED." Displaying an unmistakable air of D.I.Y., the collection was dressed with studs, clips, patches, and was dominated by an intensive array of distressing. Documented in a short film series, the distressing was the result of unorthodox processes that involved chainsaws, flamethrowers, guns, explosives and more.
Vans recently held a Custom Culture Workshop hosted by Bajowoo to commemorate the 30th anniversary of expansive Hong Kong retailer I.T. Taking place at THE GRAIL ROOM retail experience, located at I.T.'s streetwear expression EXI.T, the event celebrated creative culture and the personalization synonymous with Vans. The Korean designer lead a customization seminar with eager participants, offering a glimpse at how he reworks items to fit his personal aesthetic. Beginning with the California-based skate brand's iconic Slip-On and SK8-Hi models, participants personalized their footwear options with a slew of hardware brought over from the 99%IS- studio in Seoul, Korea.
We caught up with Bajowoo at his Vans Custom Culture Workshop seminar to learn about how he approaches D.I.Y., what "destroying to create" means to him, and the timelessness of vans.
"I have chosen to express my experiences and feelings with everything I do."
What inspirations do you draw from when you prepare to rework items?
From my life. We all walk a path when we are born and I have chosen to express my experiences and feelings with everything I do. Although that might seem broad, it is our past that informs what we see in the present.
Afterthought alteration is a big part of your designs, why do you seem to go towards this raw destructive look?
It adds character. When I rework an item, I am making it a part of my life. It serves as a representation of my current state and everything from my past. I am drawn to the addition of character that serves to brings life to the inanimate.
What pushes you to destroy an item to create?
Honestly, it's about my feeling at the moment. I gravitate to things that catch my attention then often its the mundane elements of something established. Placing a focus on them, I'll ask my self what do I want to change and then let my actions guide me.
"The brand expresses a type of energy associated with the youth."
You're customizing a pair of Vans today. What is it about Vans that you like?
Vans has always been part of my personal style. I have worn Vans since I was young and the brand has stayed with me through my changing design and style sensibilities.
How do you feel Vans' prevalence in popular culture?
Vans has gone beyond its skate origins, tapping into different aspects from music, art and fashion that inspire life. More importantly, the brand expresses a type of energy associated with the youth. That is everlasting, that is what connects it with every generation throughout time.
Your SS16 "YORTSED" collection heavily featured rework through destruction, can you speak a little about that particular collection?
At that time I was obsessed with D.I.Y. and experimenting with the violent result of those items really inspired me. I really had no clue what the final look of items was going to be like, but that provided a form of excitement. That unpredictability served as the main inspiration of that season.
Many do not see the difference between distressing and destruction, do you believe that destruction is inherently part of creation?
Absolutely, the design process behind SS16 collection featured a sense of trust. A trust in myself, as I had to remind myself I was creating even though I was destroying perfectly fine garments.
What is next for 99%IS-?
Currently, designers try to toe the line between high fashion and street fashion. For me, I just hope to spread my design sensibilities horizontally to reach everyone. I want everyone to feel together.