Kendrick Lamar Covers 'Rolling Stone,' Talks Wack Rappers, Donald Trump and More
"I cannot call myself the best rapper if I have a ghostwriter."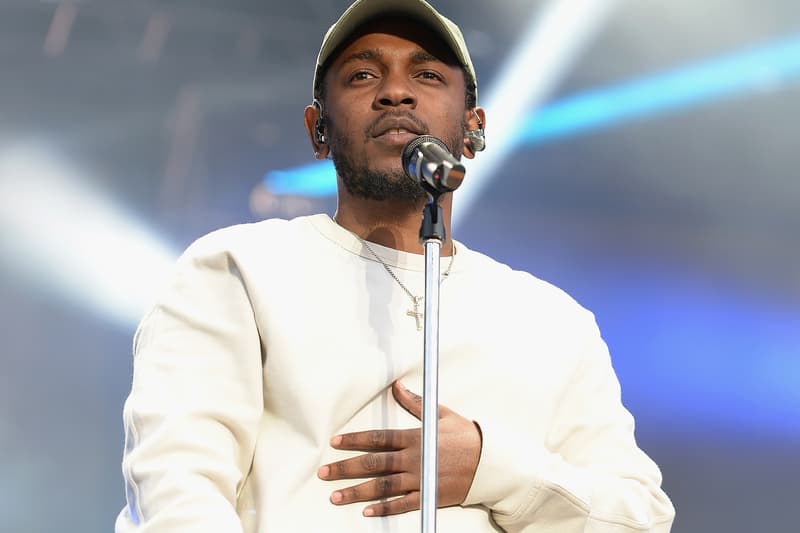 Kendrick Lamar is this month's cover star for the "50th Year Anniversary" August issue of Rolling Stone. This following a massive year that earned the beloved rapper a double-platinum plaque for his acclaimed fourth studio album, DAMN.
In addition, Kendrick also sat down for an interview with Rolling Stone where he provided some insight on everything from his favorite Drake song to sharing his thoughts on ghostwriting in hip-hop, his stance on Donald Trump and much more. Check out an excerpt from the interview below and read the entire piece here.
Other than a few lyrics, you've been quiet about Donald Trump. Why?

I mean, it's like beating a dead horse. We already know what it is. Are we gonna keep talking about it or are we gonna take action? You just get to a point where you're tired of talking about it. It weighs you down and it drains your energy when you're speaking about something or someone that's completely ridiculous.
Is it ever OK for a rapper to have a ghostwriter? You've obviously written verses for Dr. Dre yourself.

It depends on what arena you're putting yourself in. I called myself the best rapper. I cannot call myself the best rapper if I have a ghostwriter. If you're saying you're a different type of artist and you don't really care about the art form of being the best rapper, then so be it. Make great music. But the title, it won't be there.
On "ELEMENT." you make that funny distinction between "black artists and wack artists." What, to you, defines a wack artist?

I love that question. How would I define a wack artist? A wack artist uses other people's music for their approval. We're talking about someone that is scared to make their own voice, chases somebody else's success and their thing, but runs away from their own thing. That's what keeps the game watered-down. Everybody's not going to be able to be a Kendrick Lamar. I'm not telling you to rap like me. Be you. Simple as that. I watch a lot of good artists go down like that because you're so focused on what numbers this guy has done, and it dampers your own creativity. Which ultimately dampers the listener, because at the end of the day, it's not for us. It's for the person driving to their 9-to-5 that don't feel like they wanna go to work that morning.