'Brawlout' Is the New 'Super Smash Bros' of the Nintendo Switch
Will it be a worthy successor to the popular multi-player title?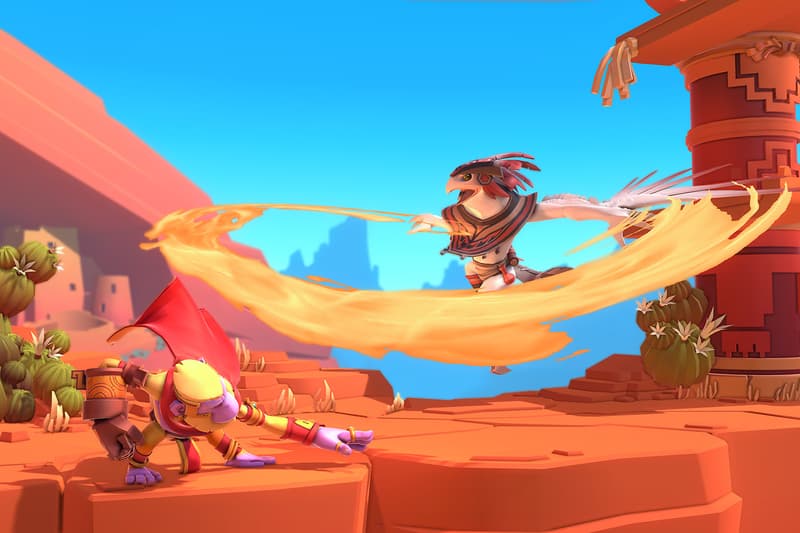 Super Smash Bros. has a spiritual successor in Brawlout, an Angry Mob Games title set to make its debut on the Nintendo Switch later this year.
The title is expected to do well on the platform given the game's local and online multiplayer, four player setup, and a large range of characters, filling the void of a Smash title on the Switch. The multiplayer fighter has been available on Steam Early Access for awhile now and is also set to release on Xbox One and PlayStation 4 later in the year as well.
The Steam version will have Hyper Light Drifter from the game of the same name added as a playable character, in addition to a 50 percent discount on the platform. Bogdan Iliesiu, CEO of Angry Mob Games had this to say about the edition of The Drifter, stating:
"We love indie games; one of the first, and most iconic, characters that came to mind was Hyper Light Drifter," says . "He fit into the Brawlout universe perfectly, as he is already built for the type of battle we see in the game. We collaborated closely with Heart Machine to make sure The Drifter remained true to the original, working in his iconic light sword and making his signature dash a character specific move. The Drifter brings a more technical style of combat to Brawlout, with tons of movement options and both defensive and offensive play, that we think he's going to become a staple for those looking for a competitive edge."
A release date has yet to be announced, and like it's Steam version, is expected to cost $19.99. Are you're excited about the title? Sound off below.
Brawlout is coming to the @NintendoAmerica @NintendoEurope #NintendoSwitch late 2017!
Hyper Light Drifter joins the fight! ?? @HeartMachineZ pic.twitter.com/Zi0Sj3wNCf

— BRAWLOUT (@brawloutgame) August 8, 2017