Tyler, the Creator Made Jaden Smith "Care" About Supreme
"I mean, Tyler showed me Supreme."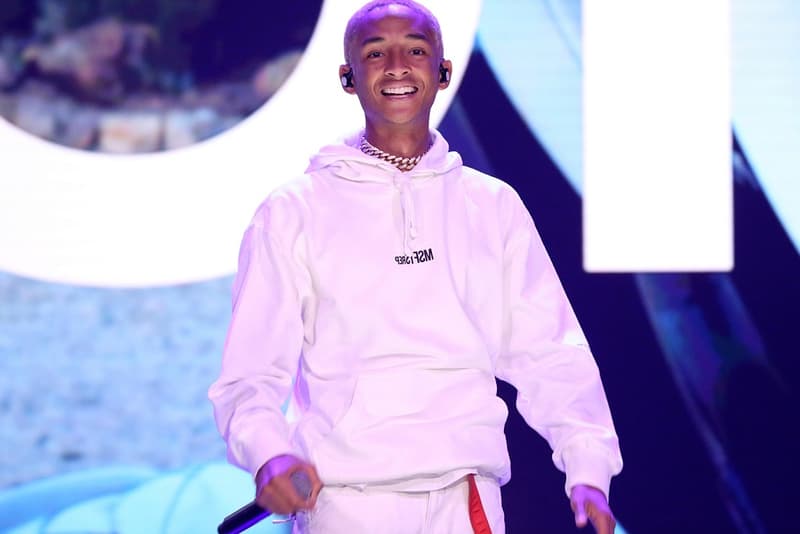 Jaden Smith opens up about his biggest fashion influences and more for an expansive new interview with GQ.
Speaking to Sam Schube, Jaden Smith reveals the three figures that influenced his personal style the most: Tyler, the Creator, the Greek god Poseidon and Batman.
"I mean, Tyler showed me Supreme," Jaden tells Schube. "Like, I never cared about Supreme until Tyler."
As far as Poseidon is concerned, Jaden Smith believes he "always comes with the next-level vibes;" the robe-adorned sculptures are especially influential.
The 20-year-old also calls Batman "the sh*t," and shares his thoughts on the superhero's suit and what loves about it. "Everything about it," he explains. "It's a cape, has utilities, has tactical equipment on it. It's bulletproof. It's everything you ever want. You can hide in the shadows, jump off buildings."
Elsewhere, Jaden Smith also heaps praise on Pharrell Williams. "Pharrell is such a huge inspiration to me. He would meet up and talk, and I would show him my pants. And then, eventually, he linked me up with G-Star," Jaden Smith says. "Animals are the most important thing. And what G-Star is doing with sustainable denim as well. It's just all bringing back nature, and animals. Trying to make people aware of, like, Go outside."
Jaden Smith's entire GQ feature is available for reading on the outlet's official website.
Earlier this month, Kid Cudi called Jaden Smith "the chosen one."