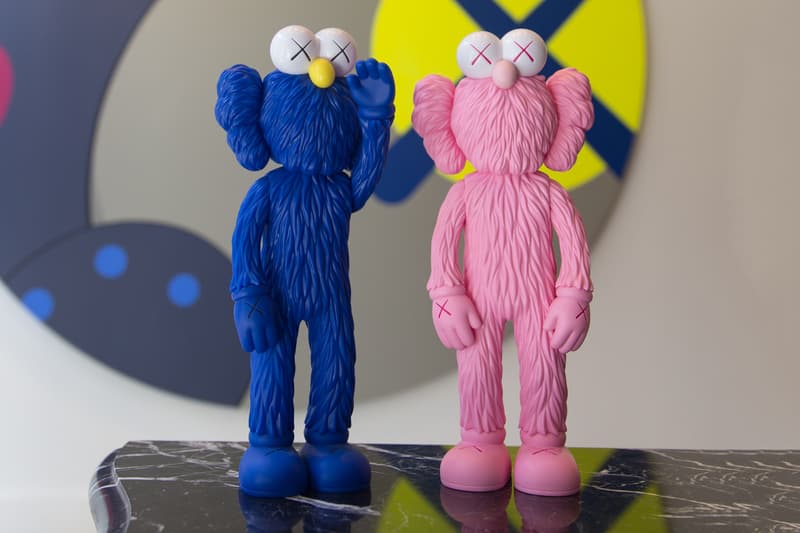 Best Art Drops: KAWS 'BFF' Companion Giveaway, Ron English Collectibles & More
Including a new Case Studyo x Jean Jullien bookend sculpture.
---
From the MURAL Festival in Montreal to BEYOND THE STREETS in Los Angeles, public art made by leading visual artists are being celebrated in special live-installments across the globe. Accompanying these major events are a range of limited artworks, sculptures, prints, as well as collectible figures that can be purchased on-site. However more and more festival-runners are looking towards online sales to attract a wider consumer base, especially longtime purveyor of street art 1xRUN who helms Detroit's annual Murals in the Market Festival.
Read on to learn more about exclusive festival releases alongside a time-limited KAWS BFF Companion raffle made in partnership between HYPEBEAST ART and the Moco Museum.
Moco Museum & HYPEBEAST ART Are Giving Away a Set Of KAWS BFF Companions
Release Date: Submissions end on August 30 11:59 p.m. EST
Release Price: Free
HYPEBEAST's dedicated Instagram account for art teamed up with Amsterdam's Moco Museum on a time-limited giveaway. The joint raffle offers the highly-sought-after KAWS BFF Companion in both blue and pink (the winner receives both as a set). In order to win, you need to: 1) follow @MocoMuseum and @HYPEBEASTART; 2) view the related Instagram stories in both accounts; 3) tag three friends in the comments section of both parties. The winner of this giveaway will be selected and contacted on August 31. You have until August 30 at 11:59 p.m. EST to enter.
Ron English & Apportfolio Unveil Exclusive YO'HOOD 2018 Merchandise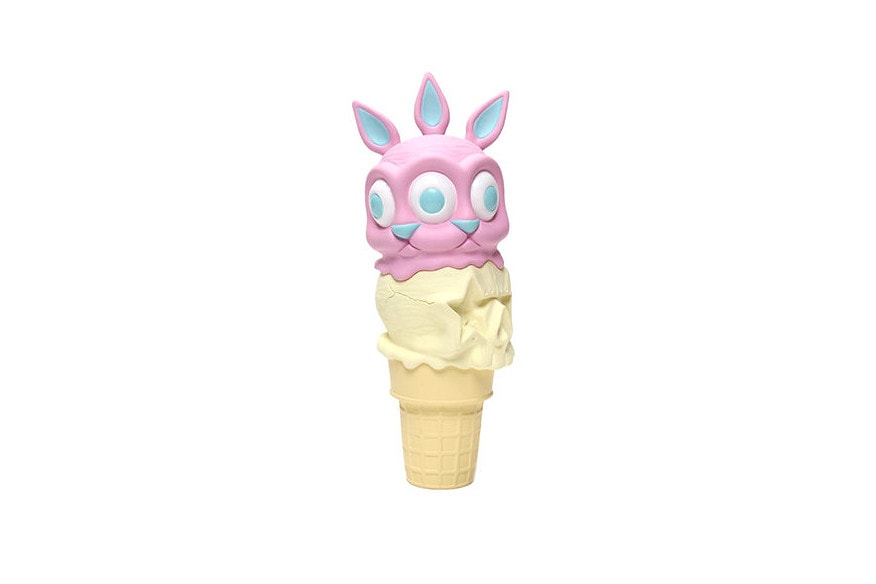 Release Date: Exclusively at YO'HOOD starting August 31 until September 2
Release Price: $30 USD to $330 USD
Ron English teamed up with APPortfolio for an exclusive release at the YO'HOOD streetwear convention in Shanghai. The collaborative range includes vinyl figures, skate decks, plushes, cushions and towels. A noteworthy item is the Melty Ronnnie Rabbbit collectible in pink and blue variants with an option of a three-piece set.
View the list of pieces and prices below, then head over to APPortfolio's website to learn more. The collection will drop on September 3 online with an early release exclusively at YO'HOOD starting August 31 until September 2.
Ron English x APPortfolio @ YO'HOOD 2018
Melty Ronnnie Rabbbit Collectible – $330 USD
Skateboard – $110 USD
Sock Monkey Grin Plush – $90 USD
Teddy Grin Plush Doll – $90 USD
Shocking Sun Flower Cushion – $45 USD
Ronnnie Rabbbit Cushion – $45 USD
Melty Ronnnie Rabbbit Cushion – $45 USD
MC Supersized Cushion – $45 USD
Renew the Rule Towel – $30 USD
Case Studyo Releases Limited BOB the Bookend Napper by Jean Jullien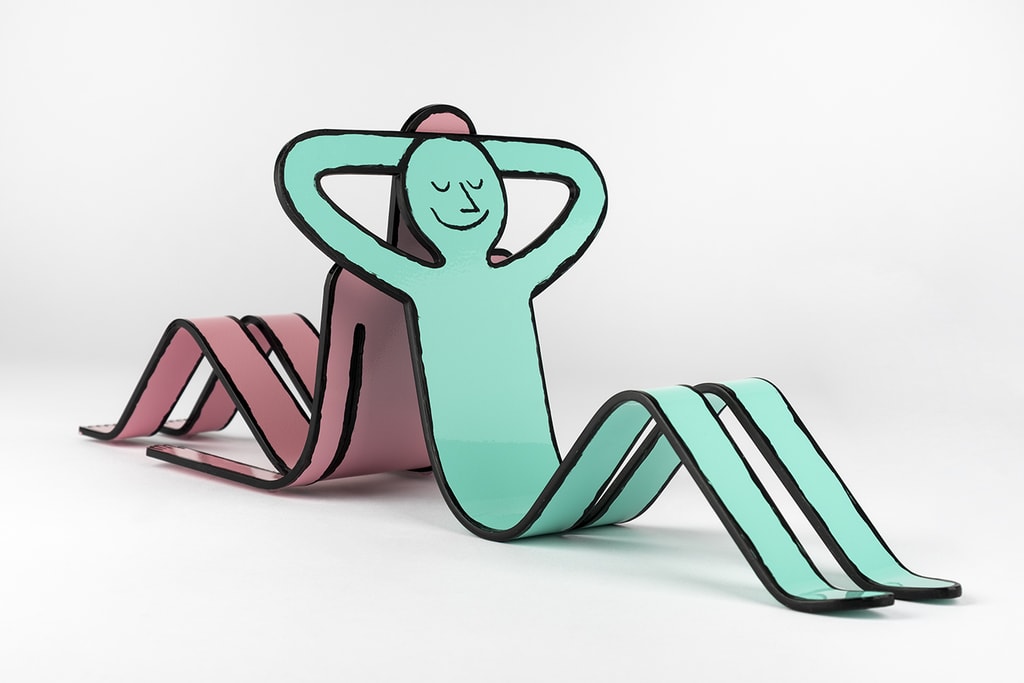 Release Date: Available now
Release Price: $190 USD
Case Studyo teamed up with longtime collaborator and celebrated visual artist, Jean Jullien, on a limited-edition booked sculpture. Entitled BOB The Bookend Napper, the collectible item draws reference to Jullien's life-sized metal sculptures from his The People exhibition. The piece is crafted from metal and measures 22 x 22 x 12.5 centimeters. Although Bob sold out on Case Studyo's website, you can still purchase the piece at arttoygama.com.
Paddle8 Launches Beautiful Losers Auction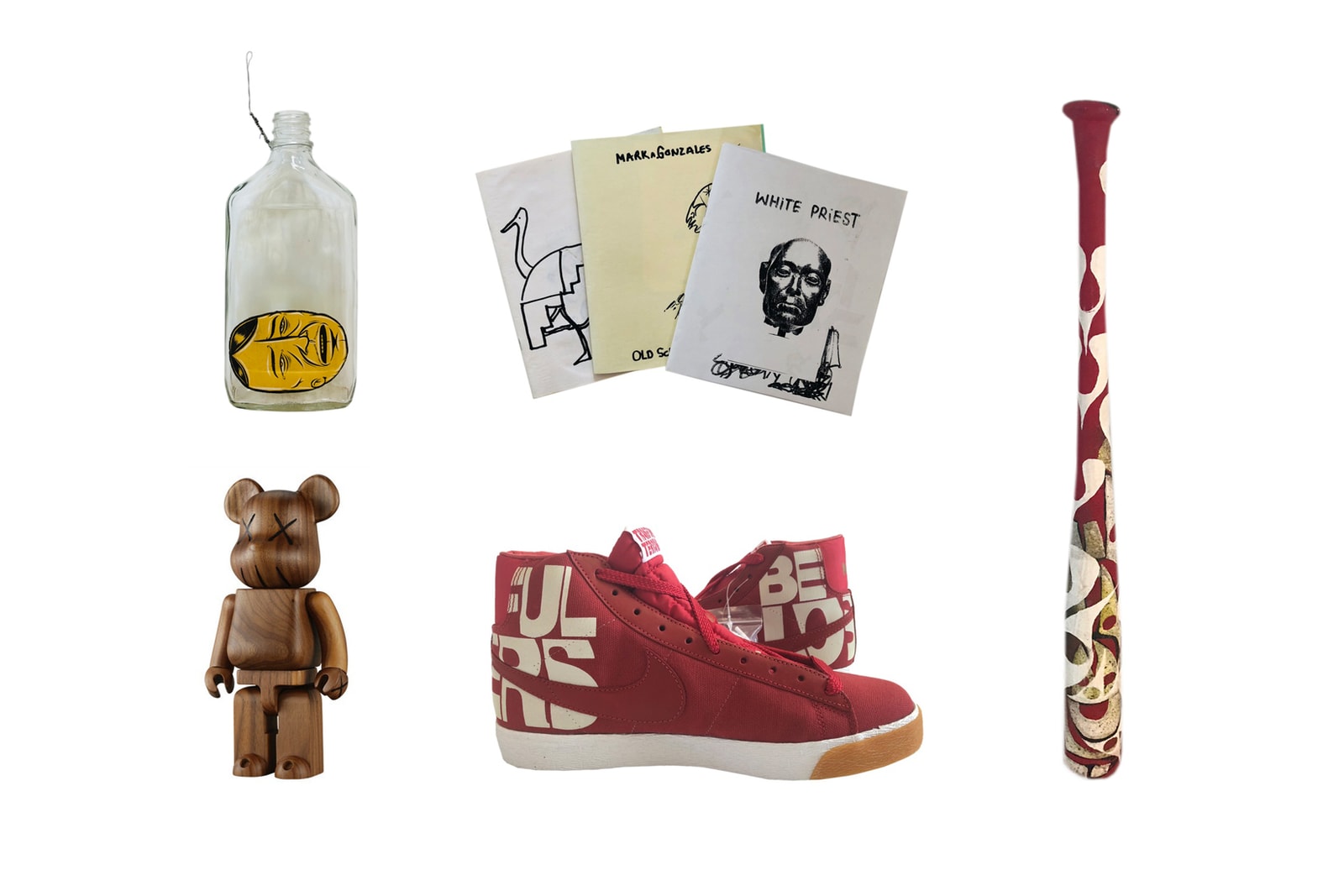 Release Date: Available for bidding now
Release Price: $1,000 USD to $25,000 USD+
Paddle8 is running a commemorative online auction for the tenth anniversary of the cult documentary film, Beautiful Losers. Made in collaboration with the Alleged Gallery artists, the current sale sees limited works by Barry McGee, Harmony Korine, Margaret Kilgallen, Phil Frost and KAWS among others. View the full list of items on Paddle8's website and let us know your favorites.
MURAL Teams up with Celebrated Visual Artists on Exclusive Merch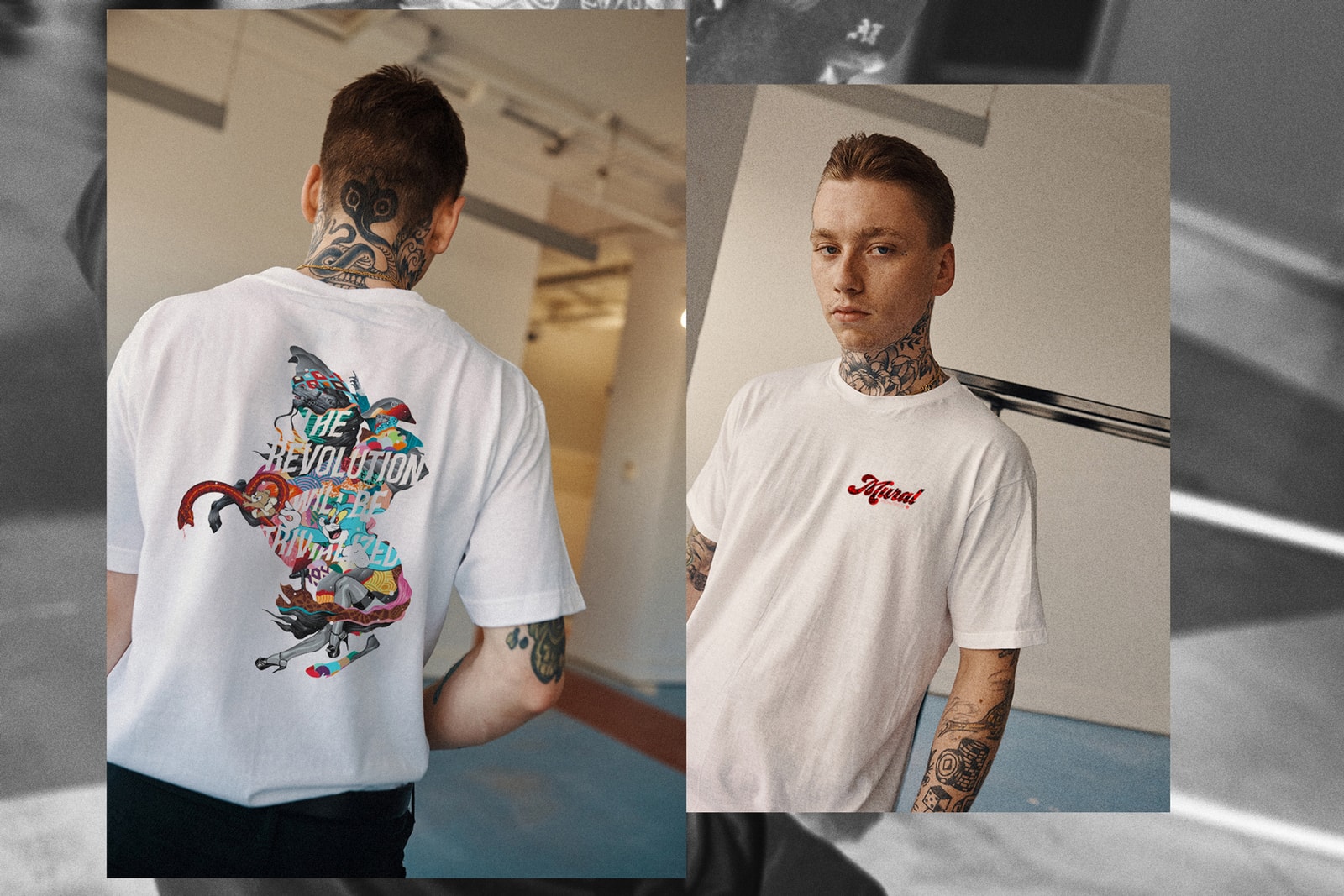 Release Date: Available now
Release Price: $10 CAD to $50 CAD (~ $8 USD to $39 USD)
Montreal's biggest street art festival organizer, MURAL, recently teamed up with acclaimed artists Tristan Eaton, WIA, PONI, Sandra Chevrier and more on an exclusive range of merchandise. Graphic tees, tote bags, mugs and more feature original artwork done by the artists involved. Limited prints, as well as posters are also up for grabs on MURAL's website.