How Aaron Rose's Alleged Gallery Transformed the Lives of Now-Iconic Artists
Celebrating the 10th anniversary of the cult film and art movement, 'Beautiful Losers.'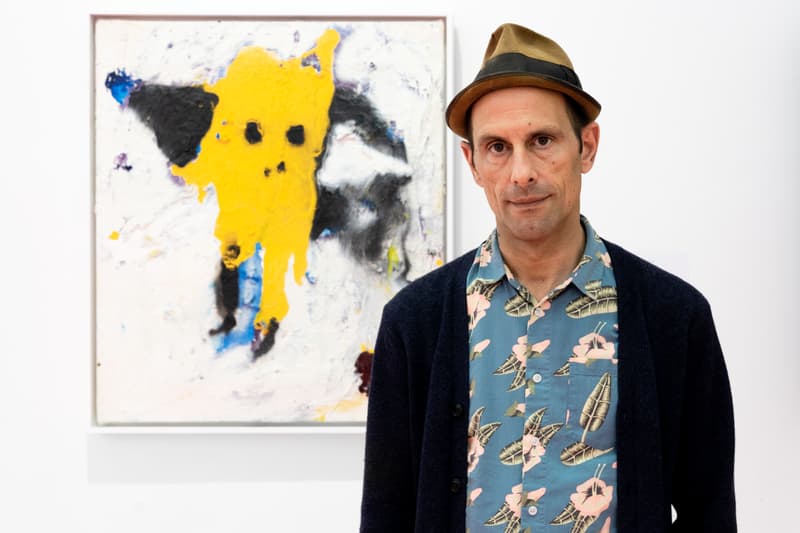 Aaron Rose and the late Christian Strike of Strength Magazine ran the legendary Alleged Gallery in New York City's Lower East Side district throughout the 1990s. It served as a platform for all sorts of artists to freely express themselves. Mark Gonzales, Harmony Korine, Barry McGee, Shepard Fairey, Ryan McGinley, and Margaret Kilgallen are just a few now-iconic names that created diverse artworks for the storefront-turned-gallery space. The lives of these self-taught, DIY artists were captured by Rose and fellow director Joshua Leonard for a documentary entitled Beautiful Losers. To celebrate the 10th anniversary of the film, RVCA is set to launch a momentous show called "NOW & THEN: A DECADE OF BEAUTIFUL LOSERS" at The Hole Gallery.
"Aaron Rose has a great history in a lot of this. He was a catalyst for a lot of the artists that we celebrate today and he provided a platform for them before it was even trendy," said RVCA founder, PM Tenore. "What he did in New York, later reached places like Paris, Los Angeles, Japan and artists from all over the place. It was a great movement. We've been working with Aaron for a long time, before Beautiful Losers and this is just another part of it. It's an extension of what we're already doing."
We sat down with Aaron Rose to discuss the challenges he faced while running the iconic LES gallery, how the environment has changed since then, and wisdom nuggets for budding creatives. "NOW & THEN: A DECADE OF BEAUTIFUL LOSERS" is on view from August 24 until September 1. Check out the show at The Hole Gallery and learn more by visiting RVCA's website.
I never wanted to own a gallery, it was an accident.
It's the 10th anniversary of Beautiful Losers and the original Alleged Gallery sign is up, tell us how you're feeling right now.
It's really good. It's awesome to just see everybody again. We're all such close friends back in the day in New York and now, everyone's grown up and moved on in different lives and stuff. It's kind of rad. It's like a high school reunion in a weird way. It's nice to just feel all of that energy again because even though the world still associates us as together, we're really not as together as we were in the movie.
Compared to now, what was the environment like back then?
Financially everything is totally different. Our first space on Ludlow street was $400 USD a month and it was 2,000 sqft. store. That's the only reason why we can live there. We were still late on the rent. Three guys couldn't come up with $400 USD a month. That's one way. Also, we were all amateurs. Nobody had an art career or anything like that.
How were you guys getting by? Multiple side jobs?
I had a job. The first two years of the gallery, I had a day job in a store and so the gallery was open from 6 pm to midnight. We were on the same street as this bar called Max Fish that was big skater hangout and we were all hanging out there anyway. I would come home from work and then open up the gallery and that's when Max Fish would open. It was a nighttime only gallery. Eventually, it made enough money for me to not have a side job.
Were you always set on opening a gallery?
I never wanted to own a gallery, it was an accident. We just got offered that spot. I got offered that spot and I just moved in there. We were just only having parties there for like six months. One of my roommates was a DJ so we would just have parties there at night. We did one art show and then we did another one and it kept going from there.
You could've bought a Mark Gonzales piece for like $25 USD. Nobody would buy them.
The LES wasn't really the most convenient spot to run gallery, right?
At that time no, there were no collectors! We never really sold anything in the first couple of years. Like nothing, you know. You could've bought a Mark Gonzales piece for like $25 USD. Nobody would buy them. They were all kids [coming to these shows].
Carlo McCormick's bio on Alleged Gallery is great. It really described the LES back in the day. From your own perspective, what was the neighborhood like?
We were friends with the drug dealers because we would be skating in the street all night and they would be selling dope and stuff. They knew we were artists so we started designing the stamps for their glass bottles. I did a Mortal Kombat one for their bags. Different artists would draw weird shit and put it on their bags.
The vibe's always been DIY-centric.
It still is, even though things have moved on to a higher level in the art market or something. I think that the core of it is still rooted in DIY, that evidence that someone made it.
There's kind of a romanticism about this upbringing.

Not at the time! Looking back at those books and movies, definitely ha. Well, I guess there was a certain kind of romanticism. A lot of us were like into Jack Kerouac and Robert Frank, the Beat Generation, street photography, and all of that. There was a certain level of Bohemian romanticism. I don't think it was so much conscious, but we liked their lives. We like the way that Allen Ginsberg lived and the way that Kerouac lived. There was some of that going on. That tied into skating too at the time, like right at the moment when Supreme opened up. It was like Love Supreme, John Coltrane, it was heavily rooted into Jazz and '50s black culture, the vibe of it. It's really different now so that all fit into it often.
Every single one of your friends should have one of your pieces on their wall.
Is that same sort of energy happening now?
I think it's super fragmented. I think there are young kids everywhere making cool shit. Since social media and all that, you can see things so much easier. There's just so much more. It's not as centralized as it used to be.
What if today's social media existed in the '90s?
I think if there were social media in the '90s none of this would've happened because we were like in an incubator for five years only by ourselves because that's how long it took for one magazine to write an article. It was Paper Magazine and they came and wrote an article. For five years, it was just us like looking at each other and hanging out. There were no social media, there was no press. Making zines.
Being there was the social media.
Yeah, ha. Whereas now, within a week, boom! If it's cool people it's out.  It wasn't so hard to bring people in, but it was a lot of young people and young people don't have money. There was just a lot of financial struggles. I think trying to manage artist careers when I'm kind of an artist myself, and I don't have business skills. Also, dealing with the temperament of artists, because I think it takes a special kind of person that can deal with the eccentricities, but I'm eccentric too. It was sometimes hard for me, maybe I wasn't the best nurturer. Well, whatever. Those were the cards that life drew.
Words of advice would you give to emerging artists?

For emerging artists, I would say make as much as you can and give it away to your friends. Get it out of your studio, don't try to sell it when you're young. Give it away, get it out there. Every single one of your friends should have one of your pieces on their wall.
The Hole Gallery
312 Bowery
New York, NY
10012